Stillman Diet results are often shocking. Success stories of rapid weight reduction and fat loss in a very short amount of time are common. But is the diet healthy?
Without doubt, you've heard of the Paleo, South Beach and Atkins diets. However, predating all these mega-popular weight loss plans is a program developed by Dr. Stillman.
What is the Stillman Diet?
The diet is named after a family physician in Brooklyn, NY, Dr. Irwin Stillman (1896-1975). Supposedly, Dr. Stillman helped over 10,000 people lose weight in his 45 years of practice. In the late 1960s, Dr. Stillman published a very successful weight loss book. His book, "The Doctor's Quick Weight Loss Diet" eventually became known as simply, "The Stillman Diet."
Following the plan typically results in a lot of weight loss, not in months, but in days. This is because it eliminates carbohydrates from the diet.
How and Why does it work?
The Stillman diet is a high lean-protein, low-carb and low-fat eating plan.
When you do not eat carbohydrates, your body must burn energy from another source. In fact, this source is your own body fat. And when your body burns its own fat for fuel, this is called ketosis.
Ketosis is when your body burns what are called ketone bodies. Ketone bodies are produced by the liver. They are made from fatty acids. And these fatty acids are produced when you:
Eliminate carbohydrates

Exercise very hard for a long time

Starve yourself or fast

Eat very low amount of calories
Moreover, according to the introduction of The Doctor's Quick Weight Loss Diet, Dr. Stillman makes the following claims:
Your body burns up 275 more calories a day following the diet

You don't have to count calories

You will achieve rapid weight loss

It's easy to follow at restaurants

You can eat several meals a day

You can come back to the diet as often as needed in order to lose weight

The diet does not require following it for a long time
To elaborate on how the plan works and why Stillman diet results are impressive, consider this….
Protein is harder to digest than carbohydrates and fat. Because of this fact, Dr. Stillman claims this way of eating stokes the fires of metabolism. This is why the diet calls for lots of lean protein. In fact, the diet is about 90% protein.
Dr. Stillman's high-protein diet supposedly melts fat out of places in the body that normally store bodyfat. And because your body spends more energy breaking down protein, this leads to rapid weight loss.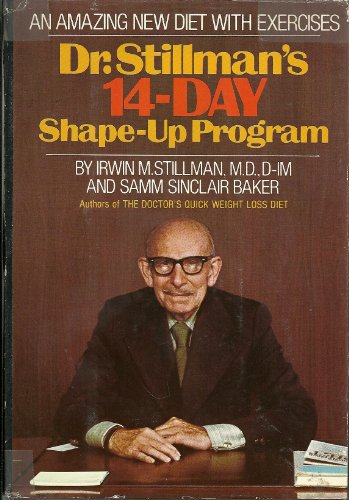 Stillman Diet Results
It's an impressive testimonial when the creator of the diet has lots of success following it. In fact, Stillman himself supposedly lost 50 pounds. In addition, the co-author of the book, Samm Sinclair Baker, lost weight following the high-protein eating plan.
To this day, people continue to experience impressive success stories. In fact, out of 65 customer reviews of Stillman's book on Amazon, 77% are 5-stars. Add to that another 11% that are 4-star reviews.
Here are some of the reviews demonstrating impressive results from the diet….
Perhaps this one sums up the diet the best:
"Lost 10 lbs, going to continue this for awhile longer. What I like about this book….is that it's simple. You eat basic lean meats, some cheese, crap load of water….the end."
In addition, here are a couple other impressive Stillman Diet results on Amazon:
"I lost 47 lbs in 2 months following this! It is hard the first 4 days [but] if you can make it through that, the rest is a breeze!"
"I first read this book in the 1970s when I was a teen. This book changed the way I felt about food and how the food reacts in our bodies. By understanding this I was able to lose 72 lbs and kept it off for over 35 years…."
Why isn't the weight loss plan well known?
In light of these and other impressive results, why isn't the diet a household name? Moreover, why after enjoying popularity after its release in 1967, did the plan not shine in the spotlight?
Similarly to the Atkins diet, Dr. Stillman's approach to weight-loss involves eating lots of meat. Perhaps one reason his diet plan is not a household name is because of meat. Many doctors and medical experts believe eating lots of meat is not healthy. Furthermore, the eat plan is low in fiber. Most western dieters do not get enough fiber in their diet to begin with.
In addition, there's another reason why this diet might not be popular: people love to eat. And the program is calorie-restrictive. Moreover, if you love working out, you are encouraged not to exercise while on the plan.
However, perhaps the biggest reason the eating plan is not popular is simple: most people love carbs. Although there are several high-profile low-carb diets, Dr. Stillman's diet seems particularly strict. In fact, while on the diet, you completely eliminate fruits and vegetables.
Other reasons why you may have not heard of the diet plan
Eating nothing but mostly lean meat is not easy to do for a long time. In addition, because of the lack of fruits and vegetables, the diet can be low in antioxidants and vitamins.
If you follow the program, you may want to consider taking multivitamins. Moreover, because of the lack of fiber, you may suffer from constipation. In light of this, you may also want to take a fiber supplement while following the diet.
In addition to the reasons above, here's another one:
The numerous health benefits of natural dietary fats have been well documented. Because Dr. Stillman's diet severely restricts fats, some people believe it is not healthy to eat this way.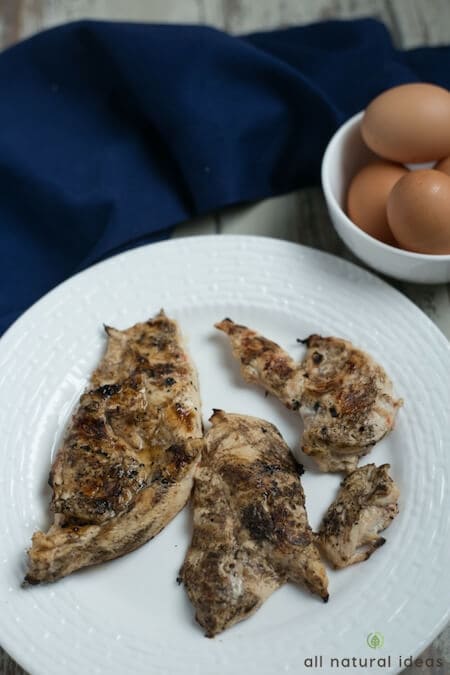 The eating plan
While on the diet plan, you eat small portions of lean meat throughout the day. There are also other aspects of the program:
Drink at least 8 glasses of water per day (this prevents a dangerous condition called ketoacidosis).

You can also drink other non-caloric beverages, including diet soda.

You can have a little cheese, especially low-fat cottage cheese.

No fruits and vegetables while on the diet.

There are 60 variations of the diet in Dr. Stillman's book, including for vegetarians.

Eat very little fat. This means no coconut oil.

You can eat eggs.

In addition to lean meat, you can have seafood.
Stillman diet menu
Here is a sampling of what you can eat on the Dr. Stillman's diet:
Chicken breast

Ground turkey

Lean cuts of beef

Non fatty fish (There are 7 grams of fat in half a salmon fillet. Thus, you might want to eat very little salmon; opt for tilapia, which only contains 2 grams.)

Egg whites

Low-fat cottage cheese

Tea
And that's about it! To be clear, no fried, greasy foods are allowed. As you can see, there is a limit to what you can eat on the diet.
Stillman diet recipes
In light of the fact that eating nothing but chicken breast can become tedious, you might want to prepare some Stillman Diet recipes.
This website offers a seven day meal plan to give you some ideas of things you can eat.
However, if the Stillman diet seems too restrictive, try a keto diet to ditch sugar and melt body fat.
Related Posts