This post may be sponsored or contain affiliate links. All opinions are our own. We may earn money through links (at no additional cost to you) in order to keep the information on this site free.
There is so much conflicting information about peanuts. Are peanuts good or bad for you? Here's what we found so you can decide.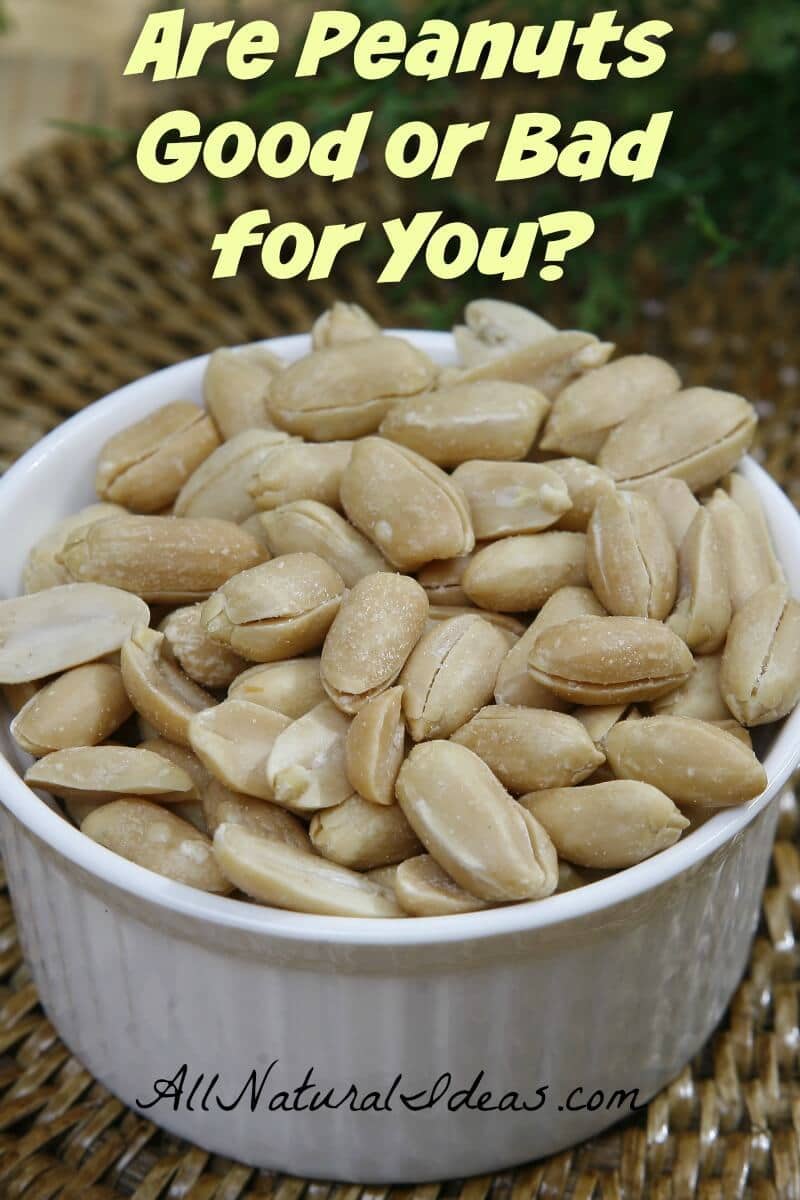 It's obvious that for some people, peanuts are definitely bad. Even deadly. Severe peanut allergies aside, are peanuts good or bad for you? Some people say to avoid these legumes (they are not nuts) like plague. Others say peanuts offer health benefits. What health benefits do peanuts have?
Say you're at a ballgame. Or on the couch watching TV. Are peanuts a healthy snack? If you eat an ounce of peanuts, you'll get a decent amount of protein—8 grams. You'd only be consuming 150 calories in one sitting. Peanuts are high in fat, but peanuts are natural, so you're getting 15 grams of natural dietary fat. Peanuts are ultra low-carb and sugar. They also have a respectable 3 grams of fiber, which is over 10% of the daily suggested intake. Regular peanuts that have not been roasted or salted are also low in sodium.
Peanuts also contain vitamins and minerals. They contain over 25% daily intake of manganese. Peanuts are also relatively high in magnesium and phosphorous, as well as vitamin E and niacin (vitamin B3).
Sign-up now for our FREE Weekly Newsletter!
Sounds good … what's the catch?
Peanuts and derivatives (peanut butter, peanut oil, etc.) may have a cancer-causing mold, aflatoxin. Peanuts are also a crop that is heavily sprayed with pesticides. This is one food that you'll want to go organic. (Panic if you're peanuts are not organic!)
Other nutritionists claim that peanuts are too high in Omega-6 fatty acids. Why is that bad? Americans consume far greater Omega-6s than 3's. The ideal ratio of 6's to 3's should be roughly 4:1, at most. The average American's ratio is 20:1. In other words, we eat 20 times more Omega-6s than Omega-3s. Omega-6s are prevalent in packaged, processed foods. It is indeed wise to increase Omega-3s to balance out the ratio. But, to outright say that one should not eat peanuts because they further imbalance the 6:3 ratio might not be the best advice. Instead, people should be encouraged to eat all-natural sources of Omega-6s. And discouraged from getting 6's from processed foods.
Diets that are heavily skewed towards Omega-6s may contribute to inflammation. Again, it's important to severely limit pastries and most packaged foods to reduce inflammation and bring the Omega-6-to-3 ratio in better balance.
Macronutrient ratio
The three macronutrients are fats, protein and carbohydrates. Healthy snacks contain sufficient dietary fat to encourage fullness and prevent cravings for high-carb/high-sugar snacks. Peanuts accomplish this. Almost 75% of their calories are from fat. For blood sugar management, eating enough dietary fat is critical for long-term success. Protein can also encourage satiety (feeling full and satisfied). Because peanuts contain both a high amount of protein and dietary fat, they may be part of an effective weight-control strategy.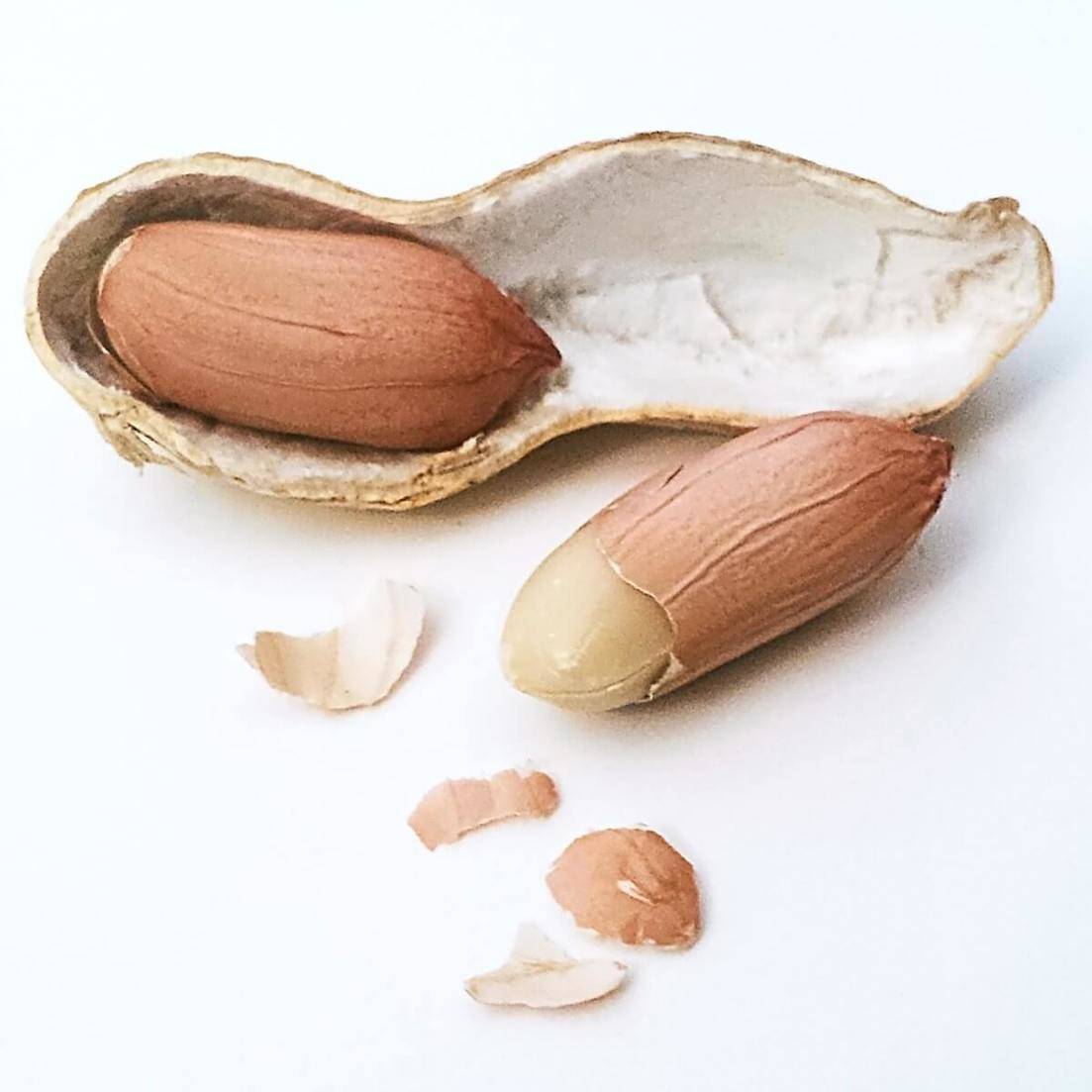 Are peanuts scientifically regarded as a health food?
One study, published in the Journal of Food Science and Technology, concluded that peanuts contain several health compounds including: resveratrol, phenolic acids, flavonoids and phytosterols. These compounds block the absorption of cholesterol from diet. The researchers also said peanuts are a good source of heart-healthy Coenzyme Q10. They also contain all 20 amino acids. Peanuts, said the researches, are especially high in the amino acid, arginine. The bioactive compounds in peanuts have been recognized for having disease-preventive properties, said the researchers. They are also thought to promote longevity.
Final verdict… Are peanuts good or bad for you?
Don't have an allergy to peanuts? Are the peanuts organic? If you're eating peanut butter, is it roasted? If so, it may be higher in sugar than non-roasted. Peanuts can be considered a healthy snack, in moderation. Nuts, in general, are considered healthy in moderation. But for those that have tree nut allergies, peanuts can be a healthy option. Though technically a legume and not a nut, peanuts have a good balance of macronutrients to satisfy hunger and prevent cravings. It's no wonder they are so popular in Thai and other Asian dishes. They are highly affordable and pack lots of nutrition in a small serving size.
Are peanuts good or bad for you? It's a question that needs to consider the individual and the quality of the peanuts. If the peanuts are high quality and don't cause adverse reactions, then they are a healthy food to incorporate into your diet!
Related Posts