This post may be sponsored or contain affiliate links. All opinions are our own. We may earn money through links (at no additional cost to you) in order to keep the information on this site free.
Fresh ginger root offers many health benefits. People use this rhizome to improve digestion, aid healing, boost immune system, and as an alternative to ibuprofen.
What exactly is ginger root?
Ironically, the term "ginger root", describing the alternative medicine is actually not a root. Rather, ginger root is the rhizome of the ginger plant which is located just above the roots. Nonetheless, ginger root has been in use for thousands of years, originating in China.
Today, the plant is heavily harvested in Southeast Asia and can be grown in most tropical climates. The ginger plant is well known for treatment of ailments, due to its antioxidant and anti-inflammatory properties.
Ginger Root Health Benefits
There are so many health benefits associated with ginger root that it would take at least a few pages to list them all. I am just going to discuss a few of the ginger root health benefits here.
Sign-up now for our FREE Weekly Newsletter!
Fight Against Cancer: Although not the "cure-all" for cancer, ginger root has exhibited cases of suppressing cancer cells due to its antioxidant characteristics. A research study by University of Minnesota's Hormel Institute claims that ginger may fight against colorectal cancer cells.
Ibuprofen Alternative: Looking to find an alternative to ibuprofen to save the lining of your stomach? Ginger root has been proven to be a great alternative because of its anti-inflammatory properties. Ginger has been used to alleviate arthritis as well as muscle and joint pains due to physical activity.
Metabolic Benefits: Ginger has been proven to have a high impact on the metabolism. Upon consumption of ginger root, body temperature is increased to burn more calories or to cause a "good" sweat to help the body remove infections. Ginger root also misleads the body to feeling more full, preventing overeating from occurring.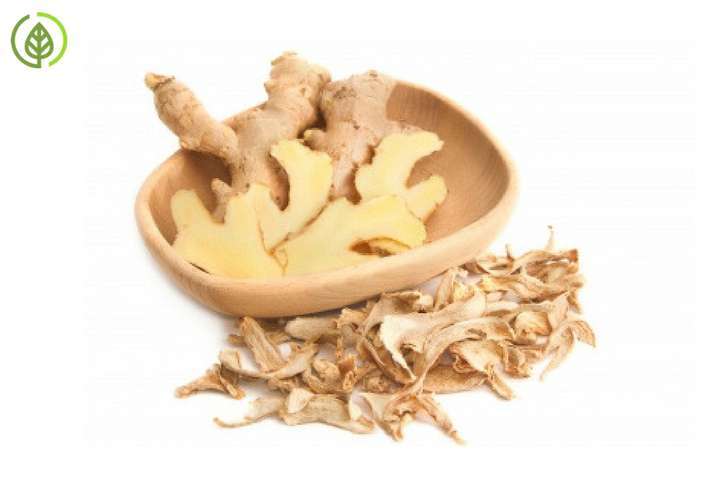 There are many other ginger root health benefits. Some of the other benefits include being an aid to curing infections faster, maintaining a healthy digestive tract, and keeping diabetes under control.
You may wonder what's the best way to consume ginger root. Commonly and most easy (especially if you are not the most savvy in the kitchen) ginger root can be bought at your local natural health foods store for a mere few dollars. If you are feeling ambitious, you can buy fresh ginger from the grocery store and add it to your favorite meal. It is an excellent addition to many Asian dishes. No matter how you supplement your diet with ginger, it is a great way to increase bodily functionality!
Ginger root pills
I will admit, I am not the best of cooks so I take ginger in pill form and follow the instructions found on the bottle. I have broken out my bottle of ginger during times of infection, typically flu season or when my stomach is not feeling well.
At the onset of an infection I will begin to take the supplements as directed and increase my cardio time for the day. This inhibits an additional boost to my metabolism and immune system to help fight the infection better. The effect of a metabolism booster is certainly inherent.
White ginger root image courtesy of Praisaeng at freedigitalphotos.net
Disclaimer: I am not a medical professional and am not giving medical diagnostics to heal ailments. All details and facts were extracted from websites found on the internet.
Related Posts