Pretty natural nails are easy to achieve whether you want short or long nails. It only takes a few simple maintenance steps added into your routine to result in healthy nails naturally!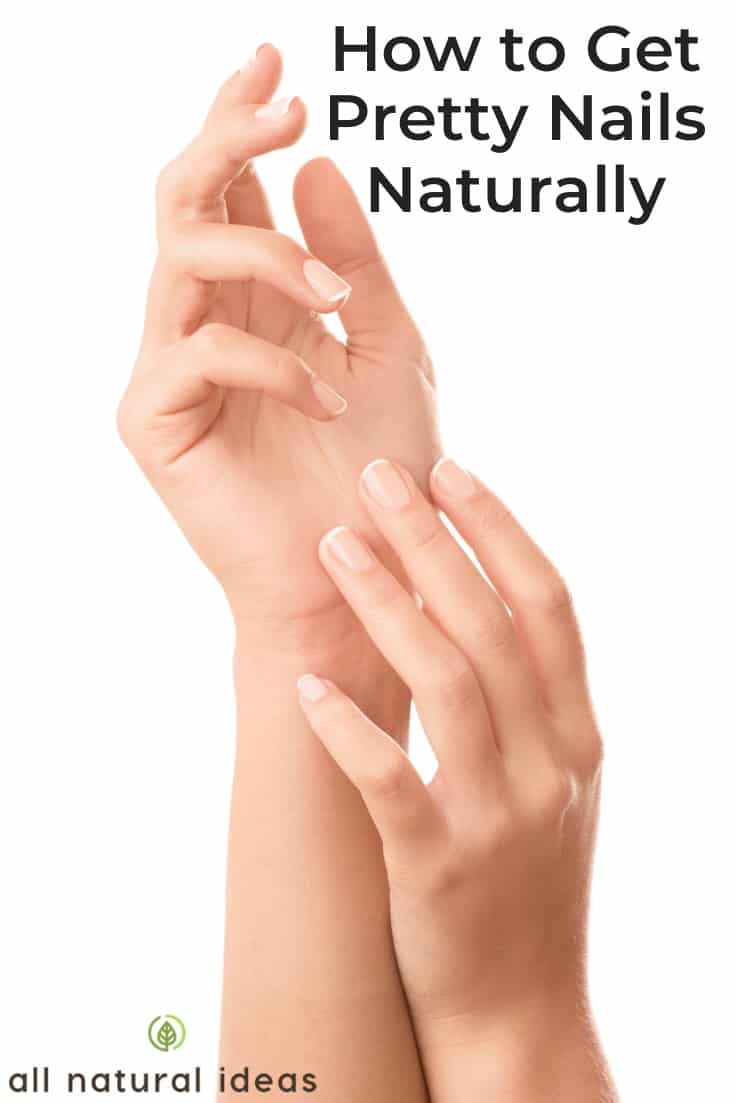 Have you ever compared your fingernails to others? Are you wondering how to get them to look flawless and beautiful naturally? In this post, we'll go over how you can achieve healthy natural nails with just a little bit of time and effort.
If you're asking yourself these questions, you're not alone. Men and women from all over the world are wondering these same things.
Believe it or not, our fingernails and toenails can say a lot about how well a person is. People who have certain health issues can sometimes have those symptoms show in their nails. Those who bite their fingernails also tend to be easily spotted as well.
The key to having natural long nails all lies in how much effort and maintenance you're willing to do.
The good news? It's not hard to have beautiful and healthy fingernails! Simple changes can produce big results.
Nail Care
There are actually several ways that you can care for nails. But some methods are easier to do than others.
Keep your hands moisturized and your cuticles maintained
Dry hands and overgrown cuticles can and will harm your nails. If you want healthy fingernails, you need to give them a chance to thrive and grow on their own.
Natural moisturizers like maracuja oil and mango butter are great for rubbing on hands and feet. Just be sure to rub the oils on fingernails and toenails too!
Refrain from using harsh chemicals
Believe it or not, harsh chemicals can harm the surface of your nails, even when you can't actually see it happening. If you have a polish that you're needing to remove, talk to someone at the beauty store and see what they recommend. There are also natural alternatives like drinking bamboo tea that can help. 
If you notice that your nails are starting to discolor or possibly even have a toenail fungus of sorts, you can try using tea tree oil to help. 
How to shape nails
Keeping your fingernails and toenails in shape is important. Not only does it give them a nice look, but it also keeps to keep them from snagging or chipping on things as well. While nails are quite sturdy naturally, they can easily split or tear as well. Some people prefer to have short natural nails for this reason.
To shape them properly, you need to have the proper tools on hand. There are different types of nail files from emery boards to crystal and metal files.
This tool is the best nail file for natural nails that you're going to find. I highly recommend that you purchase a couple to keep one in your purse when you're out and about.
Pretty Natural Nails
Your nails will look beautiful on their own as long as you're doing the maintenance and upkeep that is needed. If you prefer to add color, try to find one that doesn't have a ton of harsh chemicals in it.
Because what is going to happen is when it's time to remove that coloring, you're really going to struggle with getting it off naturally. The safest choice is acetone free nail polish remover. Acetone is a harsh chemical that dries out nails and can irritate the skin around it.
Talk to your local nail salon and see what options they may have for natural nail polish. You can find options out there that won't stain your nails and won't require your nails to go through a rigorous process to have them get back to their natural look and color.
And if you're considering applying gel or acrylic nails to the top of your real nails, please don't. While these can look appealing and look great for several weeks, you then have to face the fact that they have to be removed as well. And this process is what will destroy your nails underneath.
To remove fake nails, harsh chemicals and tools are removed that will literally take off layers of your natural nails. If you can avoid this process entirely, please do.
As you can see, caring for your nails doesn't have to be hard. These simple tips will have you having healthy natural nails in no time! With just a little bit of work in the beginning, you can easily upkeep your nails each and every week to have them looking beautiful.
Do you have any tips for having natural nails?
We'd love to know how you maintain your fingernails and toenails naturally. Give us your best tips in the comment section below.
Related Posts