The poultrice is folksy home remedy that's making a comeback as more people seek alternative remedies. What is a poultice and how is it made?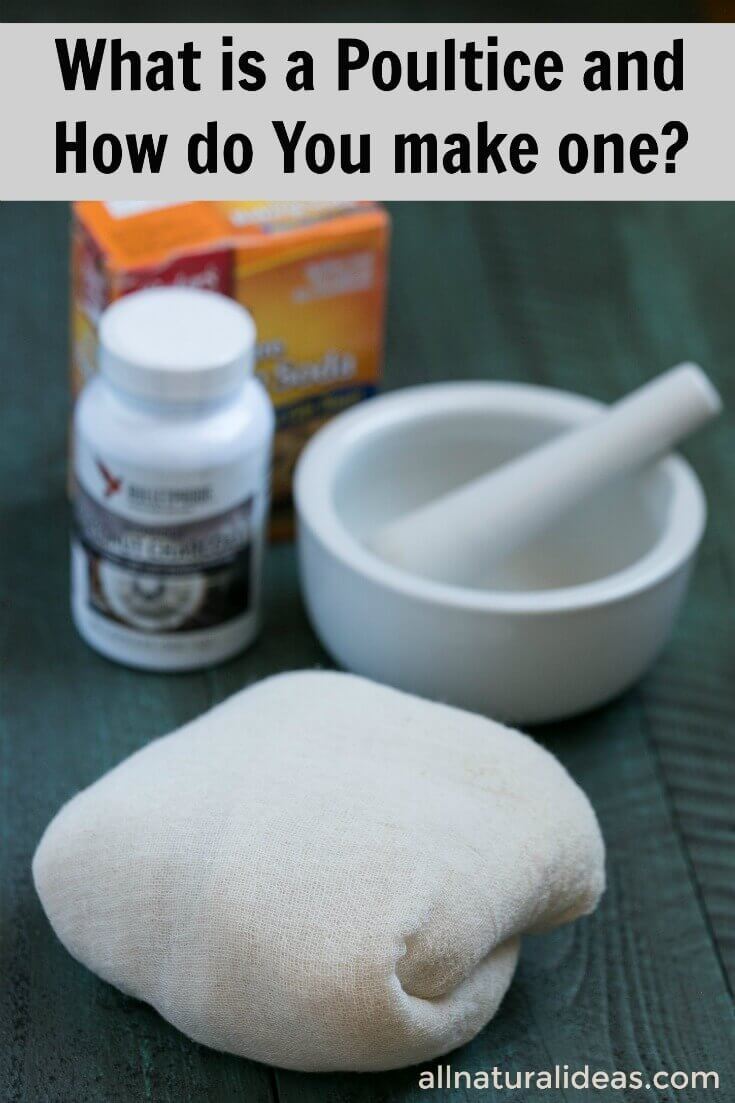 Poultices are Mother Nature's first aid remedy for infections, spider bites, and lots of other conditions. Poultices have been used for thousands of years. But, what is it? Learn more about it here….
"And Isaiah said, Take a lump of figs. And they took and laid it on the boil, and he recovered."

-2 Kings 20:7
Poultices are even older than the Bible itself. They were used in Chinese medicine and other traditional ancient healing methods. If you're wondering what is a poultice, you're definitely not alone.
Although they have a history of medicinal use dating back thousands of years, many people in the modern age have no clue what a poultice is.
What is a poultice?
You can think of poultices as a homemade paste. The paste is usually a combination of herbs. It can also contain healing earth elements such as activated charcoal, epsom salt (see below) and clay.
Poultices are usually wrapped in cloth and placed on a particular area of the skin. The poultice is left on the skin for an extended period of time. Some of the most common applications for using a poultice are for burns (or sunburns), skin lesions, pus, abscesses, and insect bites and stings.
Before the advent of modern medicine, poultices were known as drawing salves. That's because poultices drew out from the skin wound unwanted debris (such as pus). Poultices help oxygenate the wound area and increase fresh blood flow and red blood cells.
So, now that we've answered the question, "What is a poultice," let's find out how you make one…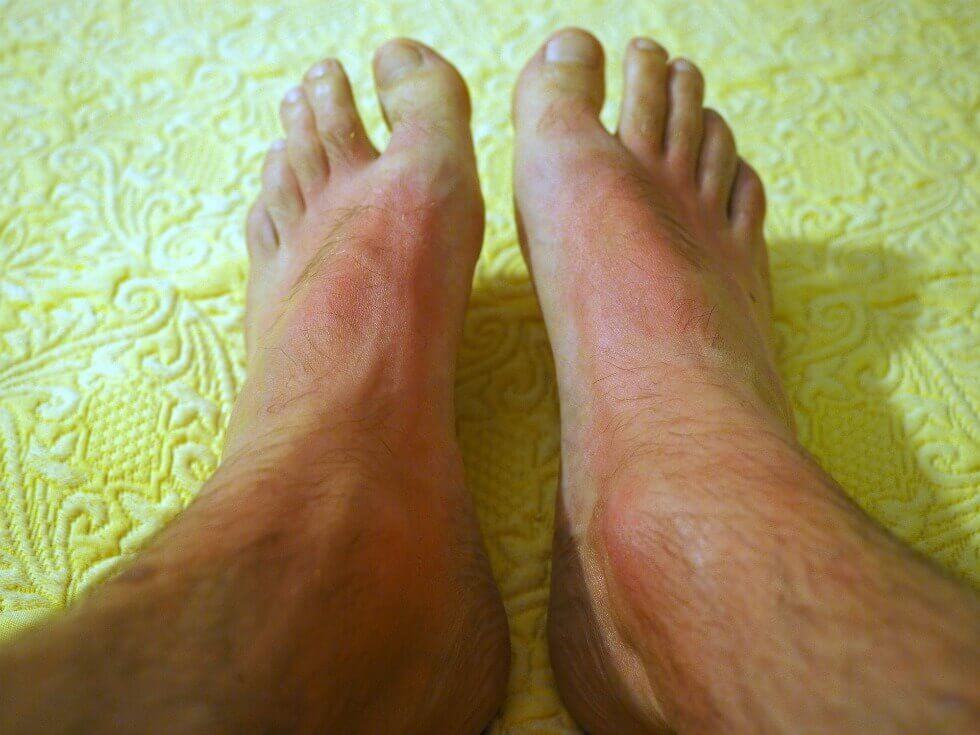 How to make a poultice
The best way to make a poultice is to go back in time and look at how traditional societies made them. Some of the earliest poultices contained clay and mud. Earth's soil is naturally rich in minerals. It's these minerals in a poultice that are in contact with the skin and provide healing.
Essentially, the paste that comprises the poultice is made with water. You can either use hot water or cold water. Traditionally, poultices most often were  often used with hot water. This is because skin lesions and abscesses were fairly common in the days before modern first aid ointments that prevent infection. Cold water is used for swelling and inflammatory conditions.  
The great thing about making a poultice today is you can do it in your Vitamix or food processor. Try to apply your homemade poultice with a waterproof cloth. You want the herbs and other ingredients to sink into the wound.
The cloth used for the poultice shouldn't be supersaturated with water. You want the paste containing the herbs and/or clay/salt/charcoal or other earth element to be contained inside the cloth before applying to the skin.
Epsom salt poultice
Poultices can contain a wide variety of ingredients, depending on the desired outcome. What is a poultice used for besides skin irritations? Some use them to treat sore, achy muscles. These poutrices are typically made with epsom salt.
Epsom salts can treat many conditions. But it's especially well-known for muscle stiffness and soreness.  Rich in magnesium, Epsom salts can help improve blood circulation. Rather than taking an over-the-counter painkiller for muscle pain and soreness, an Epsom poultice is a healthier and more effective option. Drugs have to be absorbed through the digestive system. It takes longer for them to take effect. An epsom salt poultice, on the other hand, travels directly to the sore muscles.
To make an Epsom salt poultice, simply mix the salt with as much water as you need that will cover the area of your body you want to treat. Apply the Epsom salt-water mix to your skin and place a damp warm cloth over it. Let it soak for about a half hour. Now you're assured the Epsom salt is contained and penetrating the skin into the muscle tissue.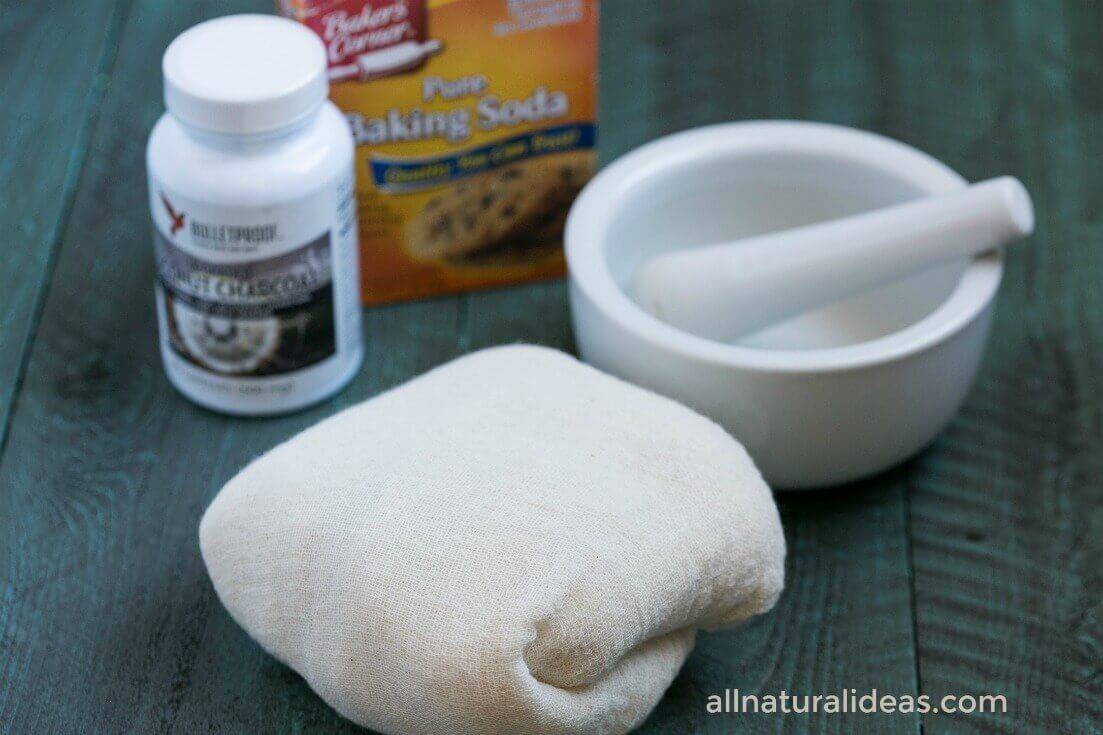 Poultice for abscess
Epsom salt poultices can also be used for abscesses. Abscesses contain harmful bacteria and often manifest with pus. Yuck! It's definitely a good idea to use a poultice for an abscess.
Abscesses also typically appear as swollen, painful, red areas on the skin. One popular way to use a poultice for abscesses is to combine Epsom salt and baking soda. You can apply the Epsom salt-baking soda paste in between layers of gauze pads.

Activated charcoal can also be used to make a poultice for abscesses. Just mix activated charcoal powder with ground flaxseed until it turns pasty but not too liquidy. in You can leave the cloth or gauze overnight.
Poultice for splinters
You can make a poultice with a healing clay. Bentonite clay is a popular one. Many people take Bentonite clay much like activated charcoal to help heal digestive discomfort. But clay can also be used to draw out splinters. Simply combine a thick paste of clay and water. Apply the paste directly to your skin. Then put some protective gauze or cloth over the clay.
One other interesting way of using a poultice to remove splinters involves banana peels. First make sure the banana peel comes from a ripe banana. Cut a small piece of the peel and cover the skin that is affected by the splinter. Make sure it's the inside layer of the peel against the skin. You can wrap with gauze or cloth and leave overnight. If all is good in the morning, the splinter will either be ready for plucking with tweezers. It might even be totally out of the skin and penetrated into the banana peel.
Instead of spending time, and maybe even a good deal of money at the doctor, poultices are an easy and relatively cheap home remedy for a wide variety of conditions, especially involving the skin.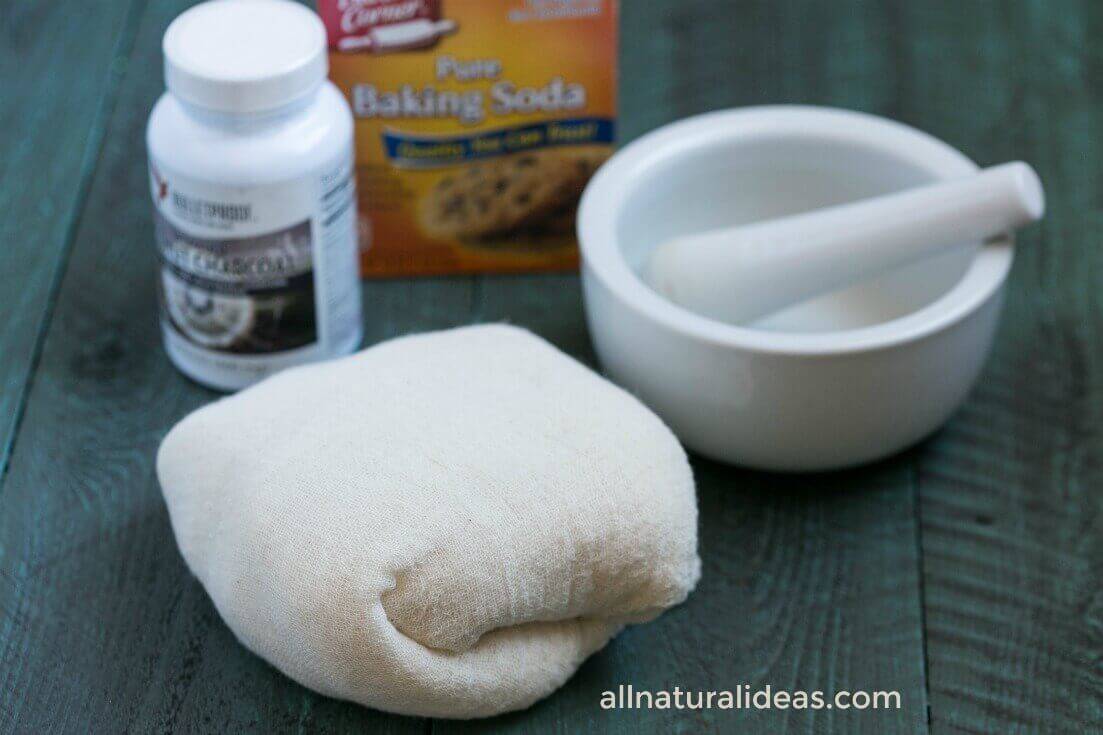 Related Posts