Saccharomyces boulardii is best known for preventing or treating traveler's diarrhea. But could this probiotic be the answer to a whole host of other digestive problems such as candida overgrowth?
What is Saccharomyces boulardii?
It's a probiotic. There's nothing necessarily special about that. After all, there's lots of strains of bacteria. And lots of probiotic supplements on the market.
But what makes this supplement special is that it's a yeast. It's the only yeast strain of probiotics. Because of this, it may help kill overgrowth of fungus in the gut. (Yeast is a fungus.)
One common type of yeast overgrowth is Candida albicans. It can cause vaginal yeast infections and thrush. Taking too many courses of antibiotics kills friendly bacteria in the gut. As a result, this can cause C. albicans overgrowth.
But trying to kill C. albicans overgrowth with just any probiotic may not work. That's because Candida is a yeast (fungus). Most probiotics target bad bacteria, not necessarily yeast overgrowth.
A yeast in bread that's good for the gut?
This probiotic is also known as "saccharomyces cerevisiae."
S. cerevisiae is also known as Brewer's yeast. Sometimes, these two strains are considered one and the same. Although these two yeasts are in the same family, they are slightly different.
S. boulardii may not be technically be Brewer's yeast, but it's close enough.
Which brings up the point….
Bread and beer are made with yeast.
And aren't very yeasty foods and drinks bad for your gut?
How could taking yeast be good for your digestive system?
Well, just like some strains of bacteria are good for you, so, too, are certain strains of yeast.
What is Saccharomyces boulardii used for?
Besides Candida albicans overgrowth, the most common use of it is for diarrhea. Going on a vacation soon? This may be a supplement you should stock in your natural medicine cabinet and take with you on every trip.
Especially if you're going to a developing country. You're going to be exposed to unfamiliar bacteria and yeast strains.
In research studies, this yeast has been shown to help regulate the balance of microorganisms in the gut. It also protects against pathogens. Pathogens are harmful bacteria and other organisms.
S. boulardii helps prevent pathogens from colonizing and infecting the gut lining. This lining, called the "mucosal barrier" prevents pathogens and undigested food particles from entering the bloodstream.
When the barrier is weakened undigested food flows freely in the blood. Inflammation can get out of control as a result. This is why taking S. boulardii may be one of the best supplements for health.
In addition, this probiotic assists in activating enzymes that help break down food.
List of Diseases Saccharomyces boulardii may help treat
Besides diarrhea (both acute and chronic), research supports the use of it for C. Difficile infection and H. pylori infection.
Although the research is limited, there's some evidence that it may help with the following chronic diseases:
Chron's
Ulcerative colitis (UC)
Blastocystis hominis
Giardiasis
Amebic colitis
Irritable bowel syndrome (IBS)
What Are The Benefits of Saccharomyces Boulardii?
You already know it can help treat or prevent diarrhea. And you already know that it may help keep a healthy balance of gut microorganisms. But this isn't some new health trend that researchers are just discovering.
In fact, for about 40 years, it's been known that S. boulardii can help prevent and treat diarrhea caused by bacteria.
Research also suggests it may help prevent or improve certain inflammatory conditions.
One way this friendly fungus does this is by releasing a certain enzyme (protease). This enzyme destroys toxins produced by the bacteria, C. difficile. This potentially deadly infection is caused by a superbug (bacteria that's resistant to antibiotics).
In fact, in one study, significantly fewer animals with C. difficile infection died if given S. boulardii.
S. boulardii also minimizes the effect of toxins that cause cholera, amebic dysentery and e. Coli.
Does Saccharomyces Boulardii Work?
For adults who are prone to C. Diff. infection (CDI), it seems to work, as Larry David would say, pretty pretty good.
A couple of studies show that taking S. boulardii lessens the chance of getting CDI again by up to 33.3%.
As for diarrhea, does this friendly yeast work for curing it? A study of 100 hospitalized children suggests it does. The kids took it for 5 days. The probiotic significantly reduced the duration of the digestive disturbance.
Not only that, the friendly yeast also lowered the number of bowel movements.
That's not the only study that shows it's effective. Seven other studies, involving over 900 kids showed taking S. boulardii reduces the duration of diarrhea by approximately 1 day.
As for H. pylori infection, S. boulardii may not completely get rid of it. But research says it's effective for reducing the side effects produced by the standard medication therapy.
And when it comes to IBS, research says that (along with the drug, medervine) the yeast probiotic improves symptoms.
How Does Saccharomyces Boulardii Work?
In its freeze-dried form (lyophilized, or simply "lyo") some of the yeast survives the highly-acidic environment of the stomach. The yeast that survive eventually make their way to the colon.
However, most of the yeast actually gets destroyed. In fact, the amount that survives the trip to the colon is 100 times to 1000 times less than the amount in the supplement before you swallow it.
Still, the number of yeast that survives the trip down the digestive tract has been found to be effective for the above diseases.
And if you're taking antibiotics, it may be a good idea to also take S. boulardii. That's because it's naturally resistant to antibiotics.
Does it work for weight loss?
There's a silver lining in getting traveler's diarrhea. It'll make you lose weight. But obviously, the weight loss is only temporary. But if you take this probiotic on a regular basis, can it help manage weight?
In one study, it helped mice lose weight. The obese and diabetic mice lost fat mass. Researchers also noticed their gut health improved.
Obviously, mice aren't people. But perhaps one day, this yeast will be studied more for its potential as a treatment on obese people.
How do you use it?
What's the best way to cut down on yeast infections, diarrhea and other problems? Is there any way to get the benefits of this strong antifungal from food?
Unfortunately, no.
You have to take it in pill or powder form.
Some experts suggest looking for a freeze-dried ("lyo") supplement. That's because it doesn't need to be refrigerated. The lyo S. boulardii supplements are convenient for travelling. You're not always going to have access to a refrigerator in a hostel or common hotel.
Plus, in one study of S. boulardii products, the freeze-dried products outperformed the heat-prepared ones.
If you're using a capsule, simply swallow it. If you have trouble swallowing, you can open the capsule and sprinkle the powder on your tongue.
Take the capsule with at least a half-cup of water or juice.
If it's an oral powder rather than a capsule, mix it with 4 oz. water or juice. Make sure you stir it well. Add a little more water when you're done and drink the rest to make sure you get the full dose.
You can also add the powder to yogurt.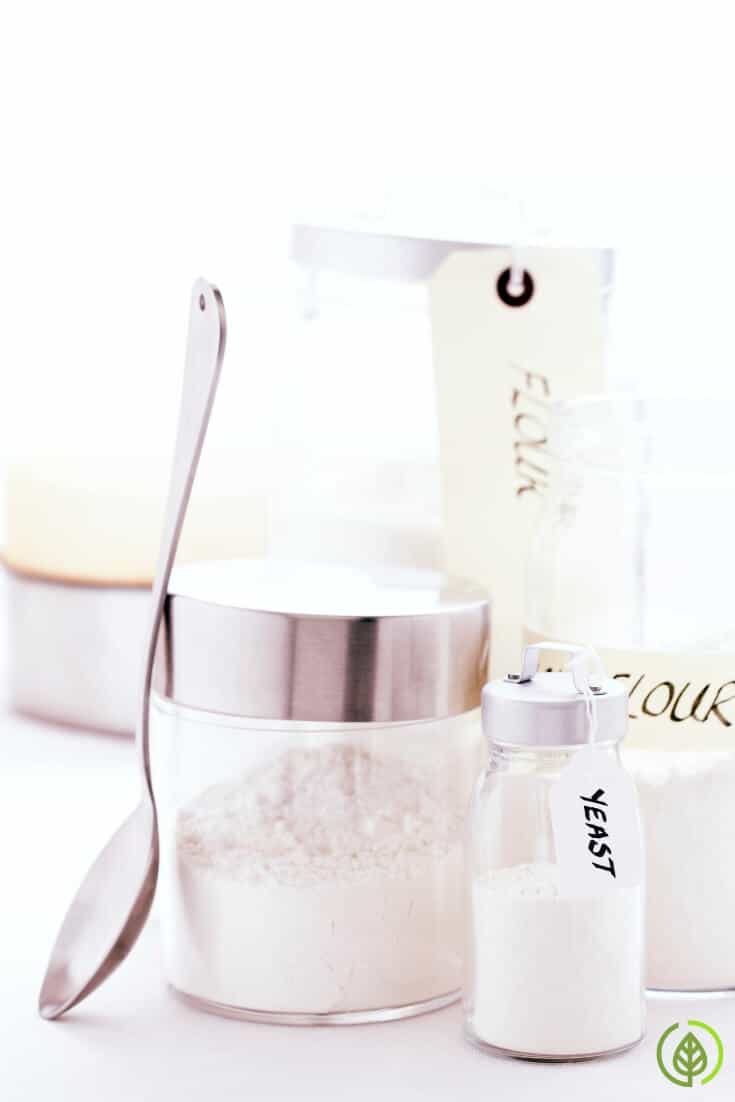 Should it contain other strains?
The best probiotics on the market contain several strains of bacteria. In light of this, should an S. boulardii product contain other strains of bacteria or yeast?
Not necessarily. Most of the studies on Saccharomyces boulardii didn't contain other strains of bacteria or yeast.
There's a possibility that by adding different strains, the benefits of this friendly yeast could be compromised.
However, one ingredient may boost the effectiveness of S. boulardii. Psyllium fiber in one study increased S. boulardii levels by 22%.
Dosage
There's no single standard dose. In the several studies, doses varied across the board. But if you're taking a specific supplement, simply follow the instructions on the label.
Saccharomyces Boulardii Side Effects
For most people, it's safe to take.
However, for people with compromised immune systems or allergies to yeast, there may be side effects.
Patients with severe general or intestinal disease who have an indwelling catheter should not take it.
In addition, there have been dozens of cases of patients having yeast in the blood after taking it. (Medication can treat the condition.)
A 2000 study says that the simple act of opening a packet of S. boulardii can produce air contamination. This contamination may be a problem for people with an autoimmune disorder.
Furthermore, you shouldn't take it if you're currently on an antifungal medication.
If you take medication, seek medical advice. (Remember, the Food and Drug Administration does not regulate dietary supplements.)
Conclusion
Saccharomyces boulardii is one of the best supplements you can take if you're travelling. This probiotic may also help improve your gut health in the long run.
References:
Efficacy and safety of the probiotic Saccharomyces boulardii for the prevention and therapy of gastrointestinal disorders
Saccharomyces boulardii lyoProbiotics in prevention and treatment of obesity: a critical view
Mechanism and therapeutic effects of Saccharomyces boulardii on experimental colitis in mice
Related Posts