Looking to benefit your health? Incorporate exercise into your life. Learn the ideal exercise routine and how frequently you should do it!
There is much controversy on what the ideal amount of exercise is. The amount and type vary constantly. However, exercise is recommended. There are many health benefits to exercising. Read on to understand the ideal exercise routine and the frequency that it should be done to optimize health.
The obvious benefit of exercise is it regulates weight. When you exercise you burn calories. Burning calories leads to weight loss. You do not need to go out and run a marathon to burn calories. Try taking the stairs at work. Move around and get some household chores done. The smallest amounts of exercise can help regulate weight.
Ever wonder why exercise enthusiasts are always so happy? The reason is exercise actually helps improve your mood. This occurs on both the physical and physiological level.
When you do a modest amount of exercise it stimulates certain brain chemicals. Endorphins, as they are called, leave you feeling pleasant after a workout. This article states that the mood enhancing effect usually occurs within five minutes after moderate exercise.
Physiologically, you may look at yourself after a workout and be pleased with yourself. Exercise also boosts your energy level. Ever feeling down during the week? Lethargic? Lack of energy? By exercising you allow your circulatory system to work more efficiently and thus distribute oxygen and nutrients more efficiently.
What else is exercise good for? Exercise is a great way to help you sleep! Do you have trouble falling asleep at night? Too anxious? Is there too much on your mind? Exercise helps relax you and allows you to have a deeper sleep. Just note, do not exercise right before bed! By doing so you may be too energized to go to bed!
What is the ideal exercise routine?
So the magical question. What is the ideal exercise routine and optimal frequency?
The general guidelines for adults are they should get at least 150 minutes of moderate-intensity exercise over the course of a week. This would be defined as a light jog or light lift. If you do not have this time you can do 75 minutes of vigorous aerobic activity. These are the minimum values that you should strive for. If you want more extensive health benefits look to increase these numbers.
Adults should strive for 300 minutes of moderate aerobic activity. To those with less time, you can get away with 150 minutes of vigorous activity. These are not cap values, per say. More exercise is often associated with increased health benefits. Adults should also look to doing full body muscle endurance activities at least two days a week. This will provide further health benefits.
Although running is a great aerobic activity, it oftentimes puts extra wear on your knees. If you are an individual like myself with bad knees or shins, see if you can swim. Swimming is a great aerobic activity because it works almost every muscle group and does not put stress on your knees.
You do not necessarily have to go to the gym to get the benefits of exercise. Take the stairs at work. Walk around work or during breaks. Do some chores around the house. Try doing some yard work to enjoy the benefits of being outdoors. If you have time for a gym, even better. No matter how you get your exercise, be sure to incorporate it into your daily life!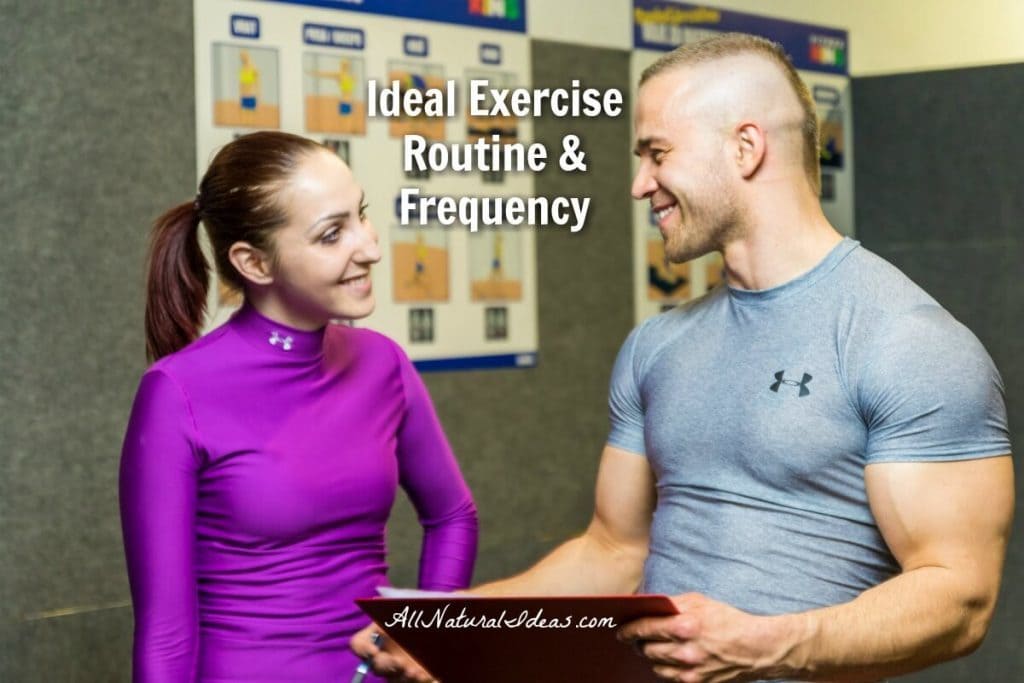 Related Posts