What do Growth Factor 9 reviews say regarding side effects and benefits? Can this supplement rich in amino acids encourage increased lean muscle mass, boost HGH, and help burn fat?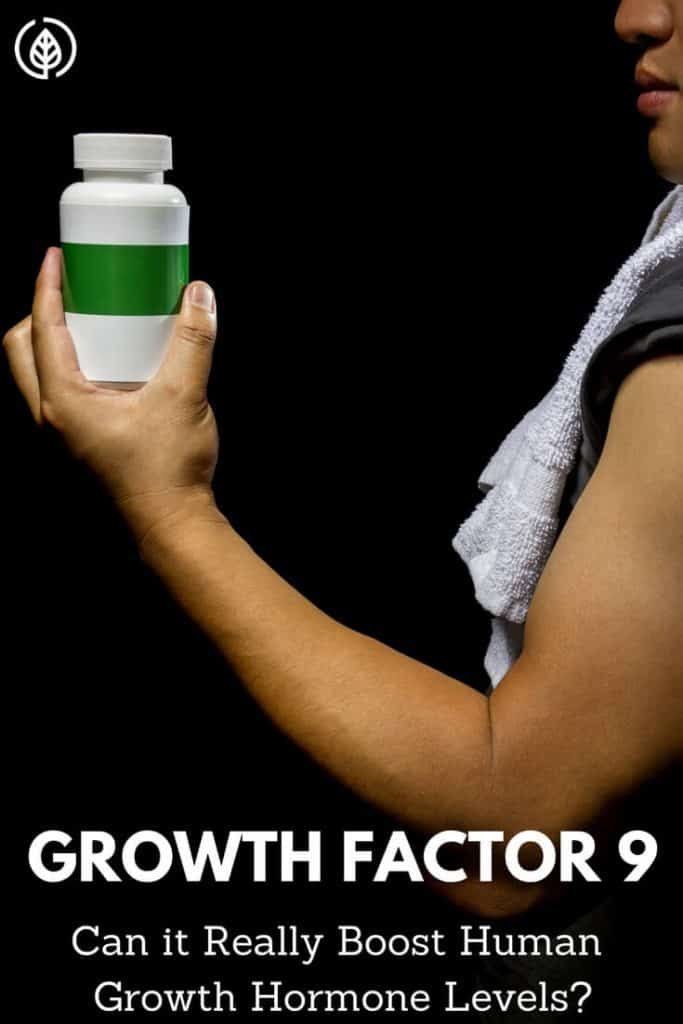 Benefits of Human Growth Hormone
You're probably familiar with HGH, or human growth hormone. Chances are, you've come across ads for prescriptions and injections that boost the hormone for anti-aging benefits.
Human growth hormone is released by your pituitary gland. It plays a critical role in how much body fat and muscle mass you have.
Your levels of HGH also influence the strength of your libido. However, natural levels of the hormone decline in the body with age.
In fact, by the time you hit age 60, you'll only have about one-tenth the growth hormone you had prior to age 30. After age 30, your level of natural HGH production can decline by 10 to 15 percent each year.
That's bad news for your waistline and libido. On top of that, it's bad for your sleep as well. HGH levels influence how deeply you sleep.
So, the lower your HGH levels are, the less likely you are to get a good night's sleep. HGH levels can also affect your mood.
In addition, growth hormone levels can impact the appearance of your skin (more on this below).
Can Growth Factor 9 Increase HGH Levels?
Want to slow down the aging process, lose fat, and increase muscle? Or are you looking to correct a growth hormone deficiency? Growth factor-9 might be a supplement that might help.
Up until recently, the most common way to increase growth hormone levels is a synthetic injection. But, injections are expensive. They also require a prescription. On top of that, these injections can produce harmful side effects.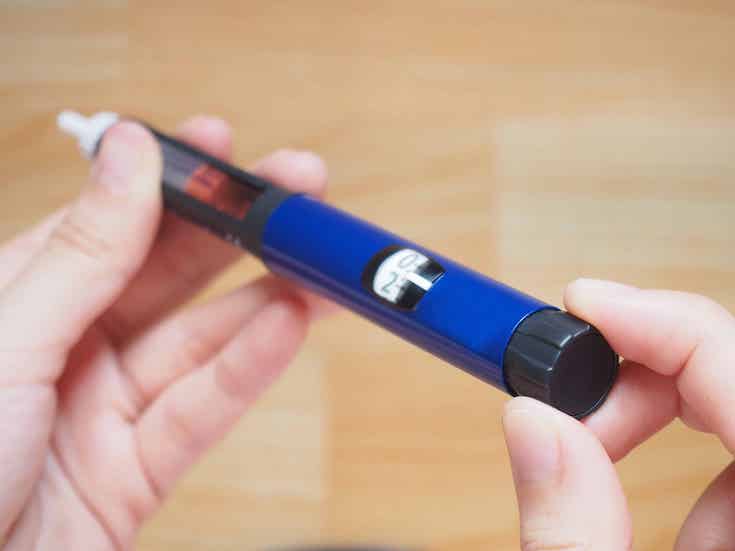 Growth Factor 9 (GF9) is a supplement that may encourage HGH production. It's one of the first non-prescription, over-the-counter supplements for increasing blood levels of growth hormone.
This supplement doesn't directly replace your levels of HGH. Rather, it contains several amino acids. These amino acids supposedly encourage your body to produce more of the hormone.
GF9 is a product of Novex Biotech. Although, the supplement is way more affordable than injections, it's still pricey.
Growth factor 9 reviews seem to be mixed. However, a study indicates the supplement can boost blood hormone levels by almost 700 percent.
The problem with the study is that the results are mentioned on Novex Biotech's label for its product. And the source of the study isn't mentioned. So it's unclear where the study was published and who funded it.
Details about the study are available online. The information lists that it only has 16 participants. With such low participation, it's difficult to reach thoroughly researched conclusions.
How Does Growth Factor 9 Work?
Human growth hormone enters fat cells and keeps their size in check. When you're in your teens and early 20's, HGH can shrink the size of your fat cells.
Growth hormone can also stimulate muscle cell growth. Unfortunately, shrinking your body fat cells is not as easy as swallowing a pill.
However, the supplement may (emphasis on "may") tell your pituitary gland to increase HGH levels.
Growth factor 9 is said to accomplish this through a unique blend of amino acids. The blend is trademarked as SeroVital.
The formula for SeroVital isn't manufactured by Novex Biotech. It's made by a completely different company. And it's odd to have two different anti-aging products which are essentially the same sold by two different companies.
The Serovital Proprietary Formula
SeroVital is an amino acid blend containing the following:
L-Lysine
L-Arginine
Oxoproline
N-Acetyl L-Cysteine
In addition, growth factor 9 contains an herb called Schizonepeta.
The second amino acid, arginine, changes into nitric oxide (NO). Because nitric oxide helps blood vessels relax, it can improve circulation. Many people use lysine for preventing and treating cold sores. But it may also help improve athletic performance.
Proline plays an important role in the production of collagen and cartilage formation, which benefits the skin and joints. As for N-acetyl cysteine (NAC), it's like a powerful antioxidant. It actually increases glutathione.
Many refer to glutathione as the master antioxidant. That's because it helps your body to recycle antioxidants which helps fight disease. Glutamine, according to WebMD, helps gut function and acts as a natural immune system booster.
Finally, the herb schizonepeta, has been shown in studies to possess anti-inflammatory effects. Because of its anti-inflammatory effects, it may help improve skin conditions.
However, it's not clear how this formulated blend actually tells your body to boost production of growth hormone.
Growth Factor 9 Reviews
Do Human Growth Hormone Supplements Really Work?
If you're researching growth factor 9 reviews, you'll likely come across some good reviews and bad reviews. But generally, people have written positive feedback on the product.
Some supplements seem to obtain a lot of 5-star and 4-star reviews. However, can you really trust these? It's usually a good sign when there's a high number of reviews that are positive on trustworthy sites.
On GNC.com, you'll find the most reviews. And the overwhelming majority of GF9 reviews are 4 or 5 star. Therefore, the product appears to be quite effective for those that have tried it.
Example Review
Here is just one of the 5-star reviews you can read about growth factor 9 on GNC:
"After reading every review I could find during the course of a month, I decided to purchase the product. I have been taking it for 7 short days and I can attest that it works!
I work out with weights in the gym and have had a hard time getting over my plateau. This has given me the extra boost I need to go the extra mile in the gym. I work midnight shifts so sleep proper sleep has always been an issue, not in the last 7 days."
The growth factor 9 review continues:
"I feel amazingly youthful and energized. I have had little to no muscle soreness at all and I workout a lot with weights. The recovery process is undeniable.
Also in just a week, I am beginning to see the formation of my abs peeking through. And I have not added any additional ab work.
On the scale I have dropped one pound. But I feel it's actually more due to the little muscle growth I can see and measured (muscle weighs more). Did I mention how wonderful and glowing my skin is…."
Be sure to check out all the other GF9 reviews on GNC for the Novex Biotech product. It's also a place where you can ask specific questions concerning this HGH boosting supplement.
Growth Factor 9 Alternatives
For some people, reading reviews is not enough evidence that a supplement works. While for other people, several positive mentions from others is all it takes.
However, if you're looking for growth factor 9 alternatives, there are a couple to consider. You may want to research GenF20 and Hyper GH14X too.
GH14X contains a couple extra amino acids along with the adaptogenic herb, astragalus, as well as a herb that may naturally boost testosterone, tribulus.
In addition, Hyper GH14X contains deer antler velvet which is used in traditional Chinese medicine formulas.
The Hyper GH14X also has other herbs or ingredients. These additions may help boost the body's ability to create more testosterone and/or growth hormone.
What Is A Growth Factor?
A growth factor is any group of proteins that stimulate the growth of specific tissues.
With advances in biomedicine and biochemistry, scientists can create hormone-like substances called peptides in lab settings. Peptides stimulate the growth of certain cells or tissues.
Therefore, growth factor 9 is a group of amino acids that may stimulate human growth hormone. And a growth factor is something necessary for the production or growth of certain cells. Vitamins and hormones are examples of things that can be growth factors.
Growth Factors in Skincare
Growth factors may also play a role in the appearance of your skin. As mentioned above, there are certain amino acids like proline that help encourage the formation of collagen.
Collagen is the most abundant protein in the human body. Roughly 30 percent of the human body is collagen protein.
However, after the age of 30, your body loses about one to two percent of its collagen. Growth factors in skin care products can help encourage your body to repair and rebuild its collagen.
But growth factors in skin care products are somewhat controversial. The controversy stems from concern over growth factors being carcinogenic.
Even if there's no direct link to growth factors and cancer, there is some concern about how effective they are. And not all health products are created equally.
Topical cream growth factors might not be effective. That's because there's concern creams cannot penetrate deep enough to have any impact on collagen formation.
However, growth factors in conjunction with injections or other cosmetic procedures (microneedling, for example) may be more effective.
Any Growth Factor 9 Side Effects?
With all the positive growth factor 9 reviews, you may still be wondering about potential side effects. There's few if any side effects of taking the supplement in reviews. Therefore, negative impacts are likely uncommon when taking the recommended dose.
However, potential side effects are known for some of the ingredients. These include diarrhea, bloating, stomach pain, constipation, vomiting, and nausea. And according to a leading medicine journal, too much growth hormone may result in diabetes, carpal tunnel syndrome, fluid retention, joint and muscle pain, and high blood pressure.
Looking to try out Growth Factor 9 for yourself? You can order some here.
First Published: February 6, 2018…
Last Updated: July 10, 2019
Related Posts