Coconut is used primarily as a carrier oil for other therapeutic essential oils. Most of the time, coconut essential oil is just fragrance.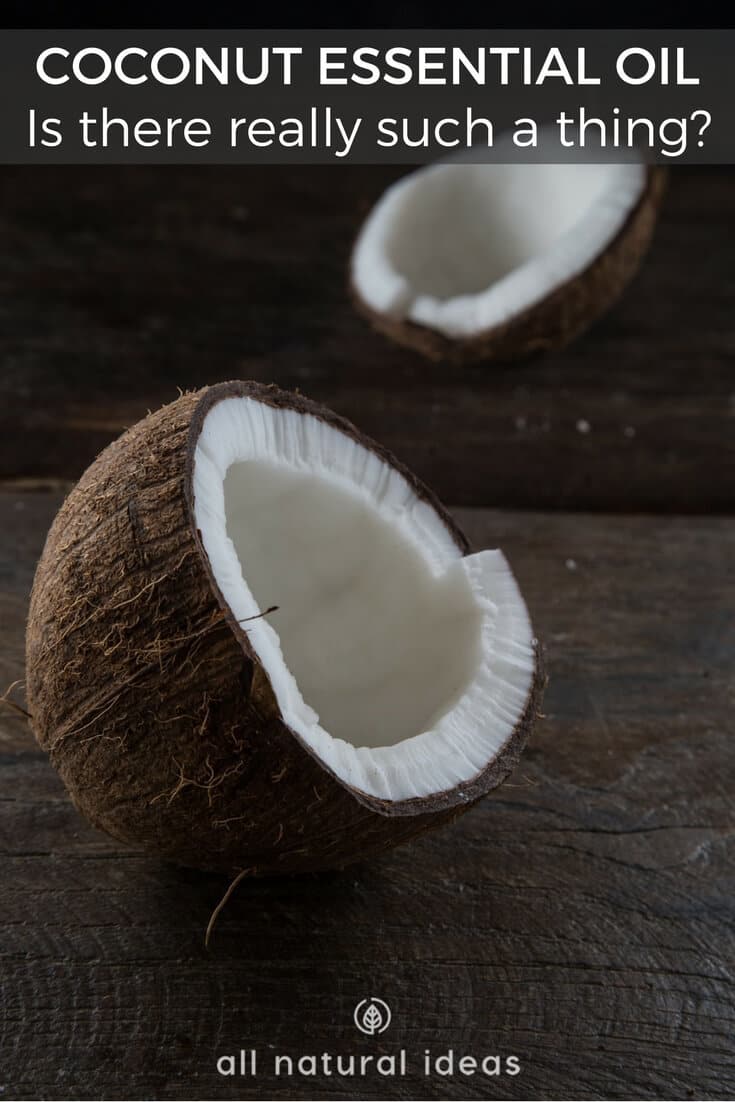 You already use coconut oil in your recipes. You know it contains healthy fatty acids. It can even improve your skin and hair. It's also known to make your coffee healthier.
But do you know about coconut essential oil? Is there really such a thing? The fractionated version is one of the most popular carrier oils which function as a base. The base dilutes other essential oils.
Fractionated coconut oil is common in aromatherapy. It's also common in massage therapy. It "carries" the essential components onto the skin. That's why it's known as a carrier oil. It carries other essential plant oils. Lavender is an example of an one that blends well with coconut oil.
Are the benefits of coconut essential oil as awesome as dietary coconut?
Without doubt, definitely not. You need to eat coconut oil to get most of the benefits. (This article covers them.) For example, it's a dietary fat that can actually help you burn body fat. In addition, it can kill bacteria and viruses.
However, you simply can't enjoy those benefits by rubbing massage oil with coconut. Furthermore, coconut essential oil differs from the kind that you eat.
Specifically, the fatty acids are not the same. That is because the coconuts go through a refinement This refinement is known as fractionation. Fractionated coconut oil is missing a key healthy fatty acid: lauric acid.
Lauric acid is the main essential fatty acid in dietary virgin coconut oil. Still, there are some benefits. One major benefit: relaxation.
Fractionated coconut oil mixes well with other therapeutic essential oils. But it's not necessarily the coconut that's making you feel the relaxation. It's primarily the other plant components.
But the simple act of smelling coconut fragrance can make you relax. However, after refinement the fractionated kind typically has no smell.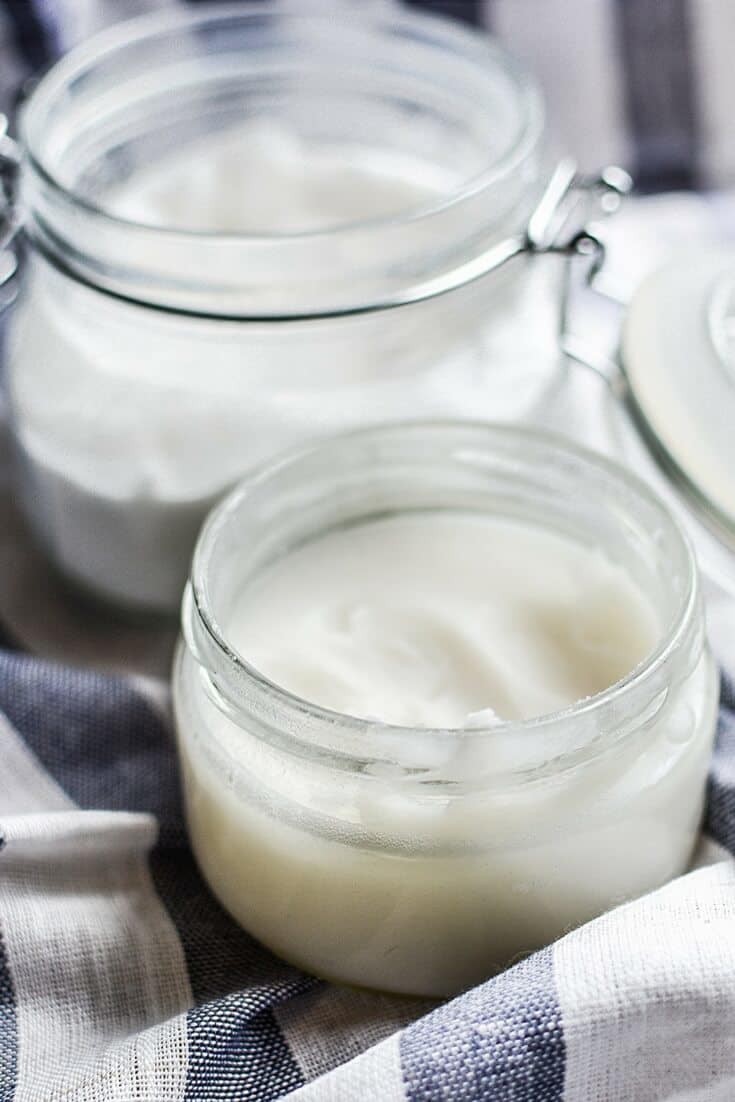 Organic coconut essential oil
The label "organic" coconut essential oil is a bit misleading. At least it is most of the time. Remember, to extract essential oil from coconut requires a refining process. As such, there's really no such thing as a pure, organic essential oil of coconut. It's not pure like other plant essential oils. Instead, most are really "Coconut Fragrance Oil."
Can't get to Hawaii? Or any other tropical destination? Then coconut fragrance oil might take you there. At least via your olfactory system (the system that controls your sense of smell). It's added to cosmetics, soaps, sun tan oils and other personal care products.
Dietary coconut oil is solid when the air temperature is below 72 degrees. When it's warmer, it becomes liquid. Fragrance Oil is always liquid. You never have to worry about it getting solid. This is due to the chemical processing of it.
CO2 Extracted Coconut Oil
But perhaps there is a true organic essential coconut oil after all? There's a method of extraction that uses carbon dioxide (CO2).
This method takes the white, fleshy 'meat' and transforms it into a liquid. Technically speaking, CO2 is a chemical. But, so, too, is water. Therefore, don't be afraid of all chemicals.
However, there is one downside to this product from organic CO2 extraction. It becomes solid once the ambient temperature drops below the low 70s. That makes it difficult to use as an essential oil.
Coconut essential oil aromatherapy
There are many therapeutic effects of inhaling essential oils. Getting a good whiff of certain scents can calm blood pressure and help you relax.
Even if you can't live the island life, coconut fragrance can give you that feeling. You can add any coconut fragrance oil in a diffuser to help you to relax.
Additional essential oils can help stimulate brain activity. However, keep in mind that the aromatherapy benefits are mostly coming from the essential oils (like lavender, ylang ylang, etc.) and not the coconut fragrance itself.
Coconut essential oil recipes
This plant medicine website sells organic essential coconut oil made from the CO2 extraction process. The website also lists a few recipes. You can select one of them depending upon which of the following three outcomes you want to achieve: anti-aging, energizing, and improving gut health.
The anti-aging recipe calls for
1 oz. Argan Oil
2 drops Coffee EO (essential oil)
3-4 drops Coconut EO
4 drops Lavender EO
4 drops Geranium EO
Mix the oils and apply to clean, dry skin twice a day.
And here's the recipe for an energizing blend:
1 oz. Pomegranate EO
3-4 drops Cedarwood EO
4 drops Coconut EO
4 drops Frankincense EO
First, mix the oils. Next, rub the blend onto your chest and to the back of your neck.
Finally, the website claims that this next coconut essential oil recipe helps eliminate candida. Candida is an overgrowth of fungus. Candida overgrowth results from too much yeast.
The recipe calls for:
Manuka EO
Coconut EO
Oregano EO
Got candida? Without doubt, there are better ways to eliminate the yeast. However, want to give this recipe a try? Then combine a few drops of each oil in a diffuser. It's not clear how this recipe works. Does simply inhaling the coconut aroma eliminate candida in your gut? What the heck … there's likely no harm in giving it a try. At the very least it's certainly an interesting way to use it.
Related Posts