Essential oils aren't just for getting blissed out and relaxing. There are some energizing essential oils that can give you some pep in your step.
Most people associate essential oils for their calming or medicinal properties (or both). But essential oils can also help recharge your batteries. Certain citrus oils (lemon, tangerine, orange, grapefruit, etc.) and peppermint are especially uplifting essential oils.
You can enhance the energizing effect by using essential oil blends. There are lots of massage therapists and natural healers that use essential oils.
But it's rare for a therapist to practice energizing aromatherapy compared to using aromatherapy for stress management and relaxation.
Eucalyptus is another energizing essential oil. Research on eucalyptus oil is more focused on specific actions rather than its energy-uplifting properties in general.
One such study, such as this one, concluded eucalyptus oil stimulates the immune system. It's not a far stretch, then, that eucalyptus oil, if it can stimulate immunity, can provide you with more energy.
Energizing essential oils: better than coffee?
Instead of reaching for a cup of joe first thing in the morning, why not at least try some uplifting essential oils? You can simply take several deep breaths of your favorite energizing essential oil.
If you're not experienced in making essential oil blends (some recipes are below), you can buy a bottle of your favorite oil.
Or, most essential oil companies, including the most well-known brands such as Young Living and Doterra, have energizing essential oil blends in a bottle.
If you can't do without your coffee, no worries. No need to ditch it. But try not to drink it first thing in the morning.
Drink 1-2 cups of water so you can purify your system before you drink coffee, which can tax your kidneys. Most people wake up dehydrated. If you're dehydrated and drink coffee, you're further dehydrating your system. That's a strain for your kidneys.
After you drink water, then try inhaling some energizing essential oil or oil combo. Then you can have your coffee!  
Combining the morning ritual of hydrating—add a couple drops of lemon essential oil in pure water to enhance the taste and detoxifying potential—with inhaling energizing essential oils, plus a cup of coffee should provide you with all the energy you need at least until lunch time.
It should go without saying you should also have a balanced breakfast with smart fats to go along with your coffee. (Or, you can make your own bulletproof coffee with healthy fats for breakfast.)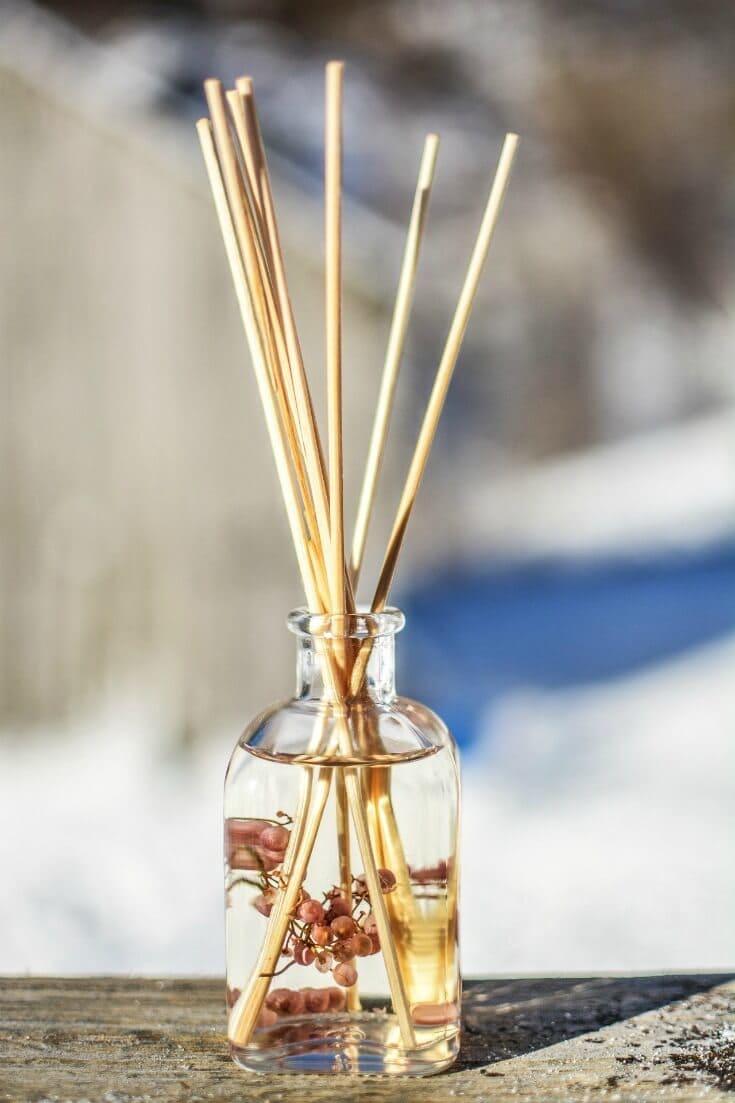 Essential oil combinations for diffuser
Most people who use aromatherapy oil combinations disperse the oil through a diffuser. One simple energizing oil combo for a diffuser uses just two oils. You can combine any citrus oil with a mint oil, i.e. orange and peppermint.  
You can also combine patchouli oil, which isn't only for hippies. Patchouli has been clinically proven to have neuroprotective, anti-influenza and anti-inflammatory activities. It can also reduce cancer cells.
If patchouli oil has enough energy to encourage cancer cells to die, it might just give you the uplift of energy you need. You can combine patchouli with two or even three citrus oils of your choice to create an energizing essential oil recipe for your diffuser.
Mixing rosemary with peppermint and a citrus oil is also an easy recipe to create for your oil diffuser.
Other oils that may give you a boost in mood or energy include clary sage, ylang ylang, basil, geranium, and sandalwood. There are lots of other energizing essential oils you can experiment with.
Best essential oil combinations
To maximize the energizing potential, you'll want to combine several oils. Pick a few citrus scents you're fond of with an earthy tone. Try combining lemon, orange or tangerine with lavender and rosemary.
You can also combine citrus oils with cedarwood. Although cedarwood hasn't been clinically proven to boost energy in general, its compounds are powerful enough to repel fire ants.
The best oil combos for energizing also may contain cinnamon. Cinnamon helps to regulate blood sugar levels.
Although cinnamon might not make you feel peppy and alert like caffeine, if your blood sugar levels are normalized, you'll feel more energetically balanced.
Essential oil blends recipes
A very simple energizing essential oil blend contains just two oils: thyme and tangerine. This combo comes courtesy of an essential oil recipe website.
The website claims that combining thyme and tangerine is especially beneficial for transitioning from winter into spring.
While no medical research studies are likely to back this claim, try it out. As this blog post on energizing essential oils is posted, it's exactly that time of year when winter is coming to an end.
This combo of thyme and tangerine may even help with the switch to daylight savings time (unless you're in Arizona, where there is no time change).
The following are other blends of energizing essential oils that may result in you getting a natural uplift of energy. The first three recipes come courtesy of an aromatherapy store in Minnesota.  The last two oil blends are ones that our family uses regularly.
Energizing Oil Blend Recipe #1:
2 Tablespoons – Sweet Almond oil
1 teaspoon – Wheat Germ oil
8 drops – Lavender
8 drops – Ylang ylang
2 drops – Geranium
2 drops – Bergamot
Method:
Combine above ingredients. Store in a small, dark, amber bottle. Make sure the oils can be applied directly to the skin.
Some essential oils are heavily concentrated and should not be placed on the skin. After making sure the oils are safe for topical application, apply a small amount on temples.
Energizing Oil Blend Recipe #2:
4 drops – Clary Sage
4 drops – Ylang ylang
3 drops – Geranium
2 drops – Basil
1 drop – Sandalwood
Method:
Mix ingredients. Store in amber bottle. You may either use this blend in an atomizer or a diffuser. If using an aromatherapy lamp, add a handful of drops.
Energizing Oil Blend Recipe #3:
40 drops Bergamot
40 drops Grapefruit
35 drops Peppermint
30 drops Juniper Berry
25 drops Lavender
4 ounces of pure water.
Method:
Combine ingredients in a spray bottle. Shake the bottle and spray on a mist setting.
Energizing Oil Blend Recipe #4:
10 drops Lavender
8 drops Grapefruit
8 drops Cedarwood
Method:
Combine above ingredients. Store in a small, dark, amber bottle. Make sure the oils can be applied directly to the skin.
Energizing Oil Blend Recipe #5:
2 teaspoons sweet almond oil
3 drops Pine
3 drops Rosemary
Method:
Combine above ingredients. Add to bath water for an uplifting charge.
Final Notes
Keep in mind these are just a few of the hundreds of essential oil recipe combinations. If you need oils that are uplifting, do your research and make sure the oils you're using aren't calming in nature.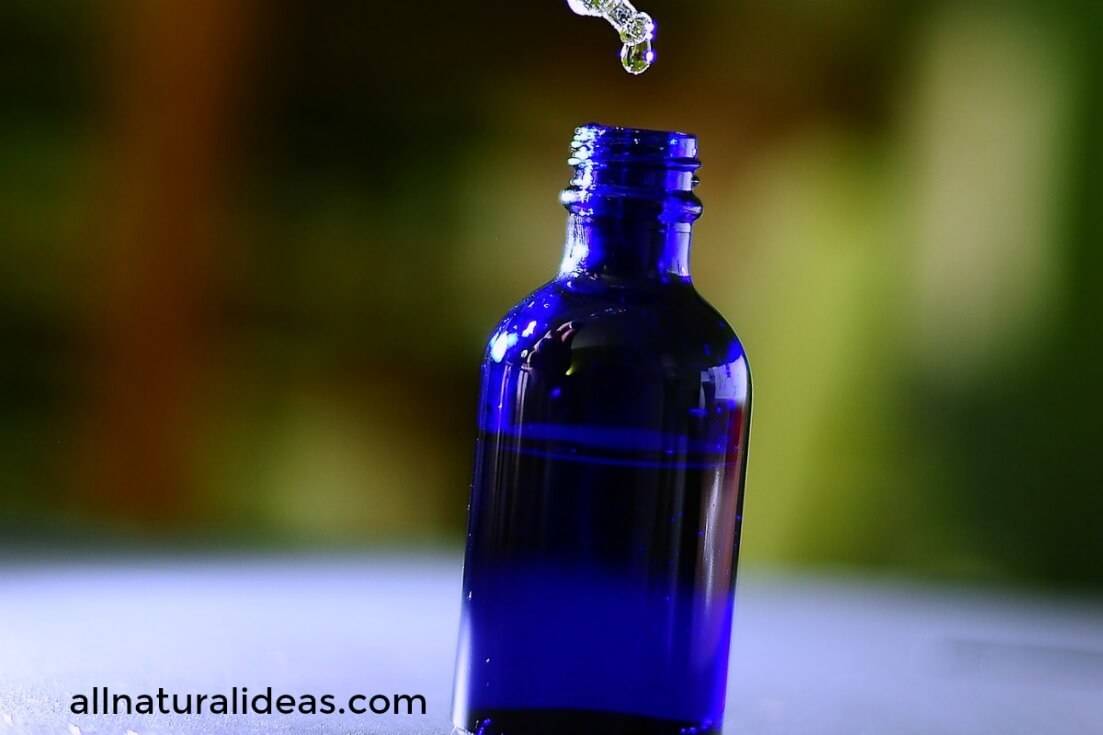 Related Posts