Lemon essential oil benefits are plentiful. Here are six ways you can use inexpensive lemon essential oil in your home every day!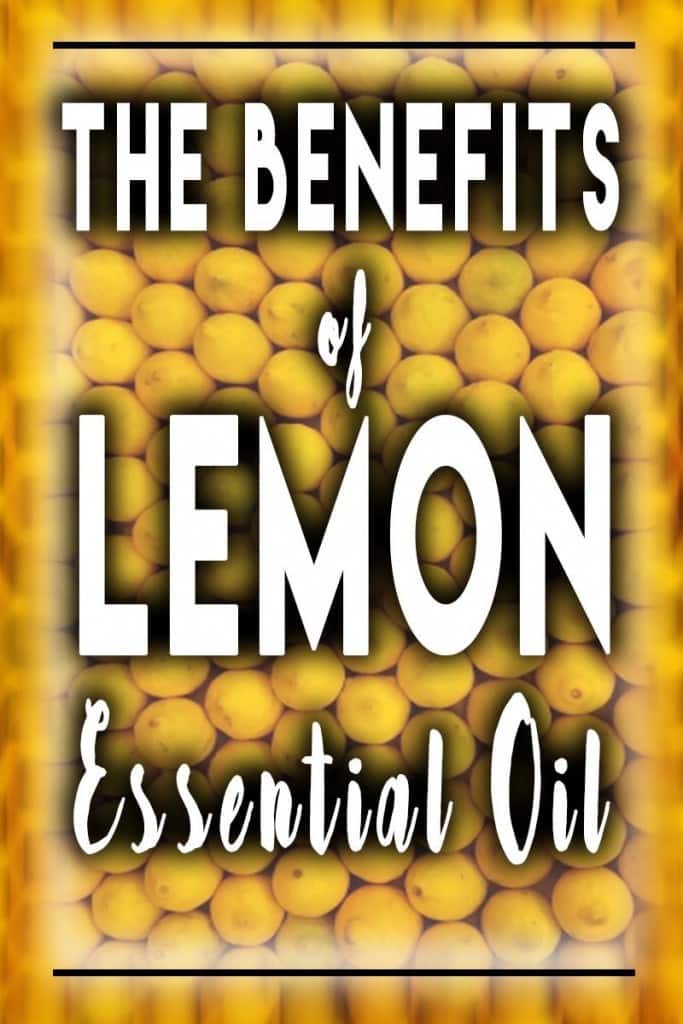 The benefits and uses of essential oils seem almost endless and the same is true for lemon essential oil. Lemon essential oil benefits are many. Lemon is such an amazing essential oil as it has so many uses including cleaning, skin care, digestion, and can even help to uplift your mood! Lemon (from any company) is also one of the most affordable oils you can buy, how can you go wrong?!
We will get into all the wonderful uses for lemon essential oil in a moment but before we do here is an extremely important safety tip!
Safety Precaution for Using Lemon Essential Oil:
Lemon is Photosensitive: Like most citrus oils, lemon is photosensitive. You want to ensure that the area you applied the lemon to is not exposed to direct sunlight for 12 hours as it could create a burn on your skin. Check out this safety post to learn more about photosensitive essential oils.
Lemon Essential Oil Benefits: 6 Everyday Uses
Boost Your Mood:
Add a few drops of lemon essential oil to your diffuser to give you an energy kick any time of the day! If you don't have a diffuser be sure to check out this post for tips on how to get the aromatic benefits of essential oils without a diffuser!
Skin Care:
Lemon is great for cleansing in general but this is especially true when it comes to your skin! If you have a blemish on your skin simply dab a little bit of lemon on it! This seems to work best before going to bed for two reasons 1) you notice a difference in appearance/redness in the morning and 2) you do not have to worry about photosensitivity while you are sleeping!
Cleaning:
Lemon is WONDERFUL for cleaning! Imagine having an all natural, inexpensive, easy cleaner which smells great and only takes seconds to make!
To make this easy cleaner you need: 1 cup of water, ½ cup of white vinegar, 15 drops of lemon essential oil and 10 drops of tea tree oil! Add to a glass spray bottle and there you have it a great all-natural, all-purpose cleaner perfect for sanitizing your surfaces!
Freshen the Laundry:
When laundry gets forgotten in the washing machine it has a very unpleasant smell. Add a few drops of lemon essential oil and run through the rinse cycle. Save laundry soap and water!
Make it Shine:
Adding 1-2 drops of lemon essential oil to your dishwater can really help to make your glasses and cutlery sparkle and shine!
Get Rid of Stickiness:
Sticky residue left behind from gum, bandaids, stickers or even from the label on your used essential oil bottles can easily be removed using lemon essential oil! A drop or 2 should be all it takes to get rid of the sticky mess! Note: this method is not recommended on wooden surfaces as it could wreck your furniture. If you aren't sure if you should use lemon on a particular surface, test a small unseen area first such as under the table.
There you have it 6 everyday uses for lemon essential oil! You can also use lemon essential oil as an alternative medicine.
How do you use lemon in your home to reap the lemon essential oil benefits?
Related Posts