There are many beneficial oregano essential oil uses. People have been taking advantage of oregano health benefits for thousands of years.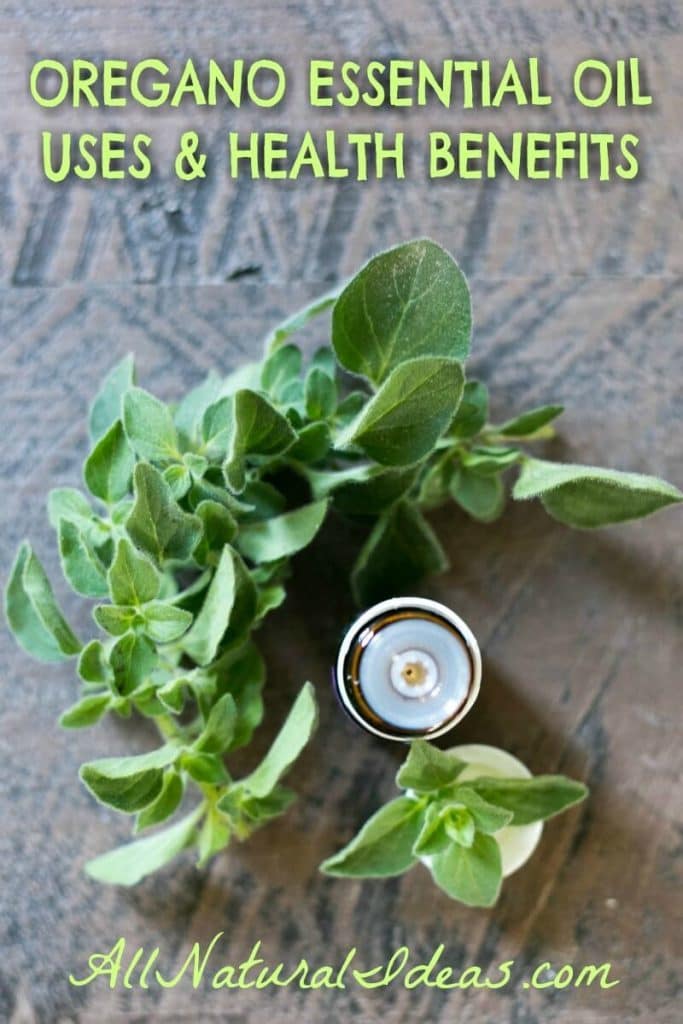 Most people often associate oregano as a tasty seasoning for pizza, pasta and other tasty dishes. The aroma of oregano promotes a feeling of security.
There are many oregano essential oil uses and health benefits. Oregano essential oil use predates Christianity. Ancient Greeks used oregano oil as an infection and poison antidote. And, the herb has been used for centuries in traditional Chinese medicine.
Before getting into the oregano essential oil uses, there is a caution to be noted. The essential oil is high in phenols which are irritating to the skin, eyes, and mucous membranes. Therefore, it shouldn't be inhaled directly from the diffuser or bottle.
Let's take a look at some modern day oregano essential oil uses and health benefits.
Oregano Essential Oil Uses and Health Benefits
Benefits of Essential Oregano Oil: Antibacterial
It turns out the ancient Greeks were right about essential oregano oil. Researchers from Poland in this study determined that essential oil from oregano inhibited the growth of Escherichia coli (commonly referred to as "e. coli") and Pseudomonas aeruginosa. The researchers concluded essential oregano oil can help the healing process in bacterial infections. Another benefit of essential oregano oil is that it can prevent antibiotic-resistant strain development.
Resistance to antibiotics has become a huge problem. That's because doctors over-prescribe them for colds and other viruses that don't respond well to antibiotics. Perhaps doctors, instead of prescribing antibiotics, should advise their patients to use essential oregano oil.
Benefits of Essential Oregano Oil: Antiviral
If doctors want to prescribe antibiotics for a viral infection, then should consider this study in the Journal of Applied Microbiology. It concluded that oregano essential oil's main component, carvacrol, is effective at preventing the proliferation of norovirus. "Our results demonstrate that carvacrol is effective in inactivating [norovirus] within [one hour] of exposure…," concluded the researchers.
Benefits of Essential Oregano Oil: Intestinal Health
Intestinal health is critical for immune function.Want to stay at a normal body weight? Then it also helps to have a healthy intestinal tract. And essential oregano oil can help improve gut health, according to this study in Biomedical Research International. The researchers in this study wanted to know exactly how essential oregano oil helped strengthen the integrity of the intestinal barrier. If you have a weak intestinal barrier, you can get what's called "leaky gut syndrome." This is when undigested food particles can enter the bloodstream. The result is food allergies, chronic inflammation or disease.
What the researchers discovered in this study relates to the above study on essential oil being effective as an antibacterial. Essential oregano oil keeps bacterial levels in check. This in turn keeps immune function healthy. Full disclosure of the study: it was conducted on pigs, not humans. But it's possible, the same effect would be found on humans.
Benefits of Essential Oregano Oil: Antioxidant
Researchers in a published study in Food Chemistry concluded oregano oil contains antioxidative properties. The researchers wanted to know if oregano oil could help preserve virgin olive oil's dark green natural color. Oils can spoil over time. Especially if they are exposed to heat and light. The researchers concluded that vertical stirring of the olive oil at 1000 r.p.m. for 3 hours was the best method for enriching virgin olive oil with antioxidants.
Benefits of Essential Oregano Oil: Cell Death
Is cell death a good benefit of essential oregano oil? Though it may not sound like a good thing, cell death is a great benefit of essential oregano oil. Especially if it's the death of tumor cells. If you have tumor cells, you want them to die. Researchers in this study, published in the European Journal of Pharmacology claim that the main compound in oregano oil, carvacrol, has pro-apoptosis properties in tumor cells. 'Apoptosis' is cell death. The researchers wanted to know specifically how carvacrol encourages tumor cells to die. (Interested in reading the study abstract to find out how? Click here.)
Conclusion
The health benefits of oregano oil has been studied in dozens and dozens of peer-reviewed medical journals. These are only among some of the uses and benefits. Keep in mind that even though oregano is all-natural, it can be harmful if taken in the wrong dose or format. Check with a natural health practitioner who has extensive experience with essential oil before using it.
Related Posts