What are some of the best essential oils for earache and how exactly do you use them? And, is there evidence to condone their use?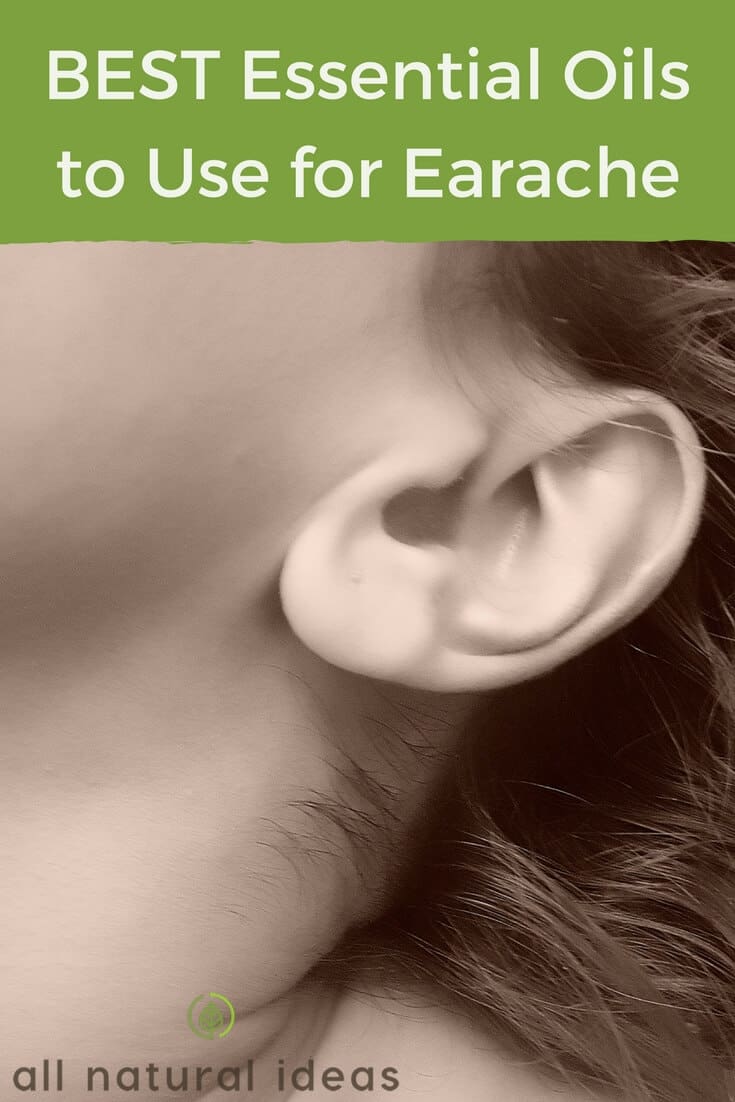 Instead of using antibiotics for ear infections and earaches, try using essential oils. Many of them have the backing of research studies, even for earaches.
Over 80% of children three years of age or under develop at least one ear infection. It's a good idea then to have some essential oils for earache in your natural medicine cabinet.
One advantage of using an essential oil for earache: it saves you time and money. You don't have to go to a doctor. However, there are about 100 different essential oils. In addition, there's dozens of essential oil mixes. In light of this, how do you know what's the best essential oils for earache?
Essential oil for earache: Garlic and Mullein oils
Garlic oil is a popular earache remedy. Some moms prefer to fight an earache the natural way. Garlic oil is a natural antibiotic. Don't like having to pick up a prescription? Don't want to use an aural antibiotic? Then just place a few drops of garlic oil in the ear. The garlic oil penetrates into the inner ear. Garlic oil reduces both inflammation and pain.  
Mullein oil is often combined with garlic oil. Adding it enhances the pain-relief of ear aches. This is due to the analgesic effects of mullein oil. Analgesic means possessing natural pain-killing properties.
Make sure as with all essential oils, it's safe for topical use. Many essential oils are strong concentrates. As such, they may not be safe for applying directly to the skin. Or, into the ear canal.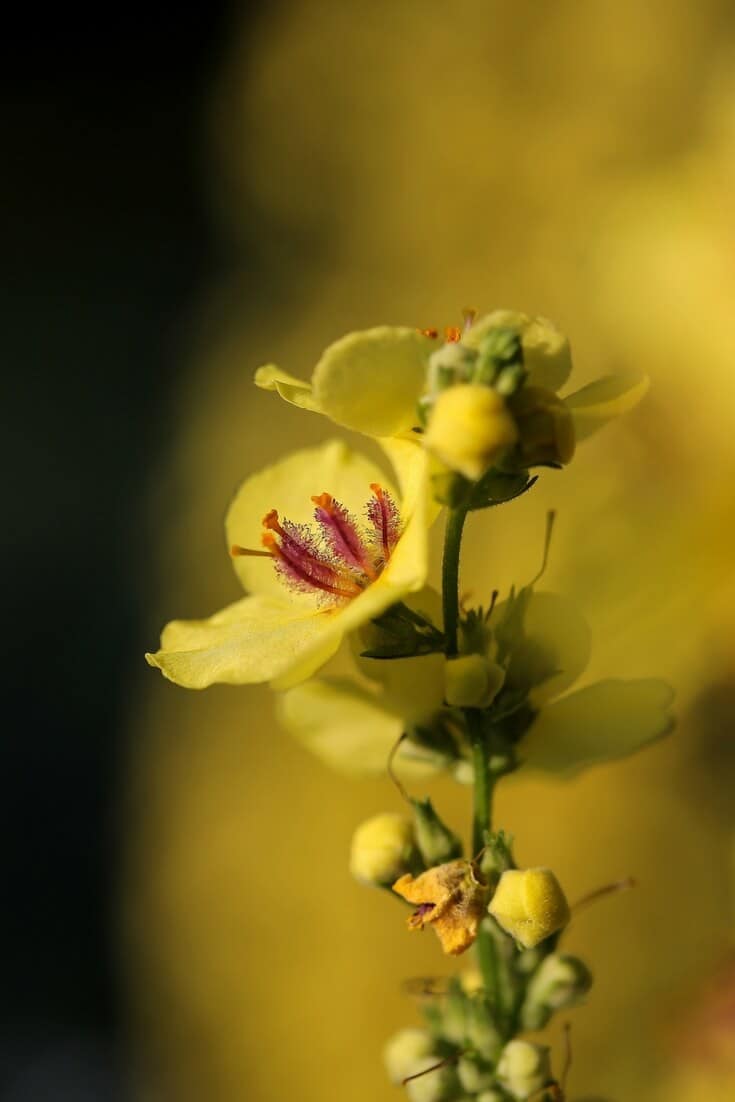 Essential oil for earache: Clove
Clove oil possesses antiviral properties. Not all earaches are because of a virus. However, many people, kids especially, get earaches around the same time as a cold or a sinus infection. Furthermore, clove kills microbes. It also can eliminate fungus and other nasty pathogens.
Essential oils for earache: Lavender
Lavender is one of those go-to, all-around essential oils. Turns out it's effective for earaches as well.
Best essential oils for earache: Basil
Rats love essential oil of basil for earache. At least, this study experimental group does. The study assesses the antimicrobial activity of basil oil. The basil oil was given to rats with acute otitis media (an infection, specifically in the middle ear). Up to 81 percent of the rats treated with basil oil  were cured or healed. By comparison, only about 6% of rats in the placebo group showed improvement.
Best essential oils for earache: Tea Tree
Tea tree oil is touted as a must-have essential oil. It's good for everything from soothing the scalp to treating wounds. It's also possible it can help with earaches. This study looks at tea tree oil for the same ear infection as the basil oil study above. The researchers conclude tea tree oil can also help with ear infections. However, only at a two percent for 30 minutes. Higher concentrations can damage auditory nerves.
In light of this, it's wise to seek out someone with professional practice in essential oils. Don't just blindly pour essential oils into your ear (or child's) without knowing the concentration and dosage.
OK, moving onto the next best essential oil for earache….
Oregano oil
If you're wondering what's the best essential oil for earache, consider oregano. The list of essential oils for earache are numerous. However, oregano is often overlooked in this department. Some people mix oregano oil in juice or water if they feel a cold coming on.
Oregano oil can also be beneficial for earache. However, oregano oil is not for the inner ear. Only apply it to the outer ear. In addition, mix oregano oil with a carrier oil such as olive or almond. Carrier oils reduce the potency of the essential oil. Oregano works because it can help clear infections. Moreover, it also has analgesic properties.
Melaleuca oil for earache
More rats with ear troubles. More essential oil to the rescue. Rats with swelling in the ears due to allergy showed improvement when melaleuca oil was applied in this study.
Doing an Internet search for "melaleuca oil for earache?" You might find very little info. That's because you'll more likely find several search results for tea tree oil for earache. And for good reason. Tea tree oil is the same thing as melaleuca.
According to WebMD, melaleuca can kill bacteria and fungi. And the good news is that experts consider tea tree oil to be safe. Even as a topical treatment. In fact, WebMD says you can apply it directly to the skin. Every day even. Moreover, 100% pure tea tree oil rarely promotes skin irritation.
However, WebMD advises not using melaleuca directly in the ears. Again, using a carrier oil will help dilute the strength of this essential oil for earache.
You can also try steaming melaleuca oil for earaches. With this method, you simply inhale the vapors from an essential oil diffuser. This may help with earache because the vapors will penetrate the sinuses and ears. If your earache is because of your sinuses, the melaleuca vapor may help clear the sinus passage. Moreover, if your earache is because of bacteria, the vapor may kill it.   
Want to apply melaleuca directly into your ear? Remember, it's too strong. Cut it with other oils. You can combine it with a small amount of colloidal silver, olive oil and apple cider vinegar.
Frankincense oil for ear infection
Many natural remedy users love frankincense oil for earaches. The reason why is it has natural anti-inflammatory properties. When inflammation is lower, so, too, is the severity of the infection. Frankincense's natural healing compound is boswellic acid.
This study on boswellic acid says it's effective for some autoimmune diseases. For example, rheumatoid arthritis, Crohn's disease, ulcerative colitis and bronchial asthma. Moreover, this study proves boswellic acid exhibits marked anti-inflammatory properties.
Essential oil for ear infection in babies
As mentioned at the start of this article, most babies will develop an ear infection. But can you just apply essential oils into their ears?
According to this mom who uses natural remedies, yes. Her recipe for treating a baby's ear infection calls for one drop each of: lavender, frankincense, and tea tree. You can also use basil if your baby is over six months old. You'll also need 1 tablespoon of a carrier oil. Finally, you'll need a cotton ball to administer the oil to the ear.
To use, simply blend the essential oils with the carrier oil. You can use a small bowl. Then, dip the cotton ball into the oil blend. Next, lightly rub the cotton ball around the ear. Also rub it down the sides of the neck. For extra healing, lightly tape the cotton ball in the ear. Let sit overnight. Hopefully, by morning, the infection will be gone.
Related Posts