The circular bruises that are often seen on the skin of Olympic athletes is from a procedure known as cupping. What are the cupping therapy benefits?
The summer Olympic games in Rio have led to an increased awareness of cupping therapy. What exactly is 'cupping'? What's it used for and does it have proven therapy benefits? And why does it cause weird bruises?
There's a good chance that if you're watching the Olympics, you've seen mysterious large dark, purple circles on certain athletes' bodies. These circles aren't signs of physical abuse or bruises from performing in certain events. These marks are a result of cupping therapy.
Perhaps no other athlete at the Olympics in Rio has drawn more attention to cupping than swimmer, Michael Phelps.
The most-decorated medal winner in Olympic history, Phelps has won 25 medals … and counting, with 21 of them gold. Part of Phelps' rigid recovery regimen is cupping therapy.
What does cupping therapy do?
Cupping therapy is an ancient form of bodywork therapy. Its main purpose is to promote blood flow through the muscles.
When you're Michael Phelps, or any other athlete performing at lung-busting anaerobic capacity, lactic acid accumulates in the muscles. Cupping therapy may help remove stagnant byproducts of metabolism (such as lactic acid).
How does cupping therapy work?
Cupping therapy involves a glass cup that acts as a suction. Either alcohol or traditional Chinese medicine (TCM) herbs, or a simple piece of paper is placed inside the suction cup, which is placed upside down. The material is lit until fire catches. When the fire settles down and is almost completely tamed, the cup is turned over on the patient's body. The heating and cooling off create the suction.
A vacuum-like effect is felt on the body. In ancient cupping therapy practice, the cup (which was can also be made out of bamboo jars) remains in place for several minutes. This vacuuming of the skin causes blood vessels to dilate.
A 21st century twist to cupping involves placing a pump on the glass cup to create the vacuum effect. The cup is also moved around more frequently. This technique, called 'gliding cupping' combines the ancient practice of cupping with massage.
There are also silicone cups made for home use that are able to be squeezed to create a suction. These are much safer to use as there is no fire started. You can find them here. There's also full cupping sets that you can buy like this one.
What causes the weird bruises on Michael Phelps' body?
Moving the suction cup around helps to promote fresh blood flow to tight, sore, achy muscles. The skin and top-most layer of muscle tissue is drawn into the cup.
The vacuum effect and the expansion of the blood vessels (and bursting of the vessels) is the reason Michael Phelps and other Olympic athletes have those large dark purple circles all over their body. If you noticed Michael Phelps' physique, the cupping bruises were located on the muscles he uses to propel him while swimming, such as his shoulders and large bat-wing muscles of the upper back (the "latissimus dorsi").
What's the difference between cupping and massage therapy?
Although gliding cupping may seem like massage because the cup moves around the body like a massage therapist's hands, it's actually the reverse of massage.
Instead of a vigorous sports massage, which applies pressure down into the muscle tissue, cupping therapy involves pulling the muscle tissue up. Several cups or jars are used in a cupping session. Once a suction is in place, it usually stays in place for several minutes. This, of course, is much different than the free-flowing, near-constant motion of a massage therapist's hands!
Though they are very different, both sports massage therapy and cupping can be effective deep-tissue therapies. Advocates of cupping claim that it's a very relaxing modality even though it is believed to affect tissues up to four inches deep from the external skin. Sports massage, on the other hand, is not often regarded as relaxing.
How long has cupping been performed?
Cupping may date back to ancient Egypt. One of the first written mentions of cupping can be traced to the 4th century, A.D., in the Handbook of Prescriptions for Emergencies, written by a TCM healer, named Ge Hong. (Source)
Two ancient and famous Greeks, Herodotus and Hippocrates, the former an historian, the latter, a physician, both praised the cupping therapy benefits. (Source)
According to the Academy of Classical Oriental Sciences, cupping therapy has been performed for thousands of years. (Source) This traditional Chinese medicine technique was even practiced using cattle horns! (If Michael Phelps received cupping therapy using cattle horns, it's very likely many everyday people, wanting to emulate their Olympic hero, would also get bruised by cattle horns!)
Cupping therapy may have been originally used to draw out pus and blood in the treatment of boils. Think of cupping as pre-modern surgery. Cupping was even used to treat snake bites.
What are the cupping therapy benefits and what is it used for?
Besides post-race recovery, cupping has been used, and is still used to treat several diseases, including some of the following:
Arthritis
Asthma
Indigestion
Chronic colds
Skin problems like acne
Blood stagnation
High blood pressure
Migraines
Anxiety
Varicose veins
Is there any scientific proof of the cupping therapy benefits?
There are some limited small studies that show cupping may have some benefit. A study in the Journal of Integrative Medicine examined whether cupping can help women with reproductive issues. Elevated natural killer lymphocyte cell toxicity has been linked with reproductive problems in women. The researchers evaluated the potential benefit of cupping therapy in reproduction-related immune responses. The study of 23 healthy female volunteers concluded cupping therapy decreased killer lymphocyte cell numbers, their activity and cell toxicity. Low cost, safety, non-invasive nature and ease of administration make cupping therapy a promising approach for killer lymphocyte down-regulation, said the researchers.
The journal, Complementary Therapies in Clinical Practices published a pilot study, which looked at wet cupping therapy (which involves tiny cuts in the skin) on shoulder and neck therapy. The conclusion of the pilot study, which involved 61 patients: wet cupping therapy has potential therapeutic effect in nonspecific neck and upper shoulder pain.
Several other small-scale studies show that cupping demonstrates the ability to relieve pain and inflammation.
Conclusion
Celebrities of film and sport are making cupping therapy a household name. But cupping therapy isn't a recent health fad. It's an ancient form of healing. At the very least, there is evidence that cupping therapy benefits include improved blood flow and relief from pain and inflammation.
Seeing those weird bruises on Olympic athletes may look awkward, but now you know they help the athletes perform with less pain and stiffness.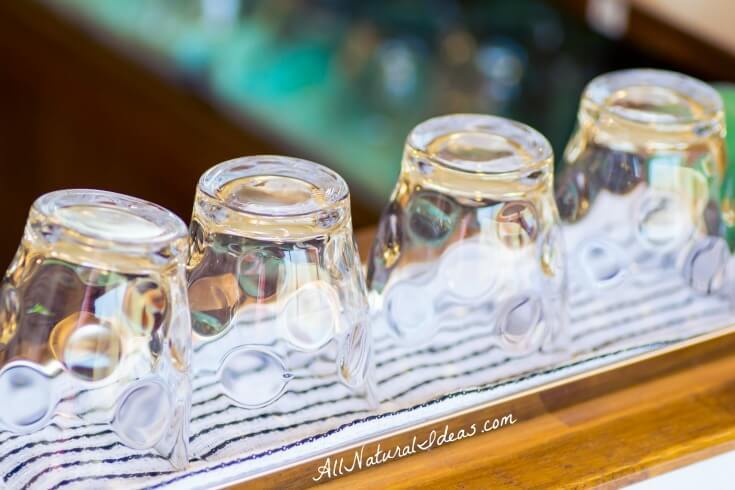 Related Posts