Have you heard of using magnets for health and healing? Magnetic therapy is well known for pain management. But, what other benefits can it provide?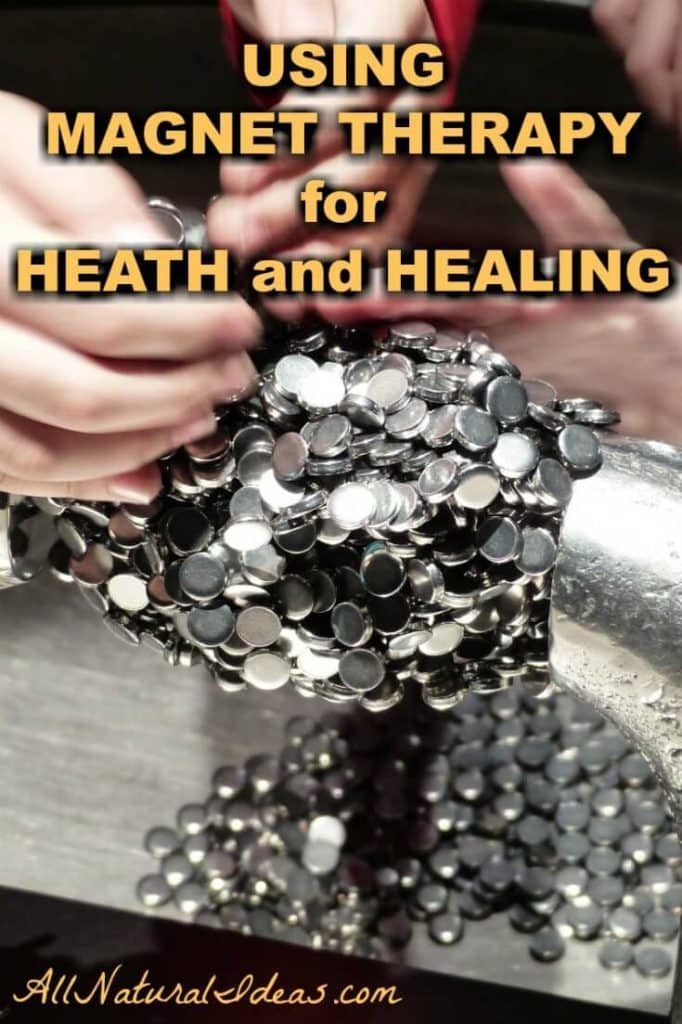 Got pain? Healing with magnets is a somewhat controversial form of alternative therapy. Some people swear by magnets for relieving pain and inflammation, even helping to heal broken bones. But many people are magnet therapy skeptics, arguing there's not sufficient research that proves you can heal with magnets.
So which is it? Does healing with magnets work? Can they be used for other health issues besides pain management? How can magnets be used for health and healing? And, is there any evidence at all that supports magnet therapy?
Basic magnet facts
Before answering the questions above, let's take a look at some facts about magnets and how they are commonly used as an alternative form of therapy….
Some estimates peg the global magnetic therapy market at $5 billion per year. In the USA, the FDA bans magnets from being advertised as cures for serious diseases. Most magnetic therapy treatments use static magnets for pain relief, bone healing, inflammation and scar tissue mitigation.
Magnets are sold as therapeutic devices in many different forms such as:
Is using magnet therapy for health and healing a new thing?
Magnetic therapy is not a recent invention. "The Yellow Emperor's Book of Internal Medicine," published in China around 2,000 BC, details the use of magnetically-charged stones as a form of healing. Ancient Egyptian and Greek philosophers and healers also advocated for healing with magnets.
Ancient healers believed magnets could literally pull disease from the body. Both ancient healers and modern-day proponents of magnet therapy (aka magnotherapy) believe everybody has a bioenergetic field and magnets can alter a person's energetic field.
When a person's bioenergetic field is altered with magnetic therapy, that person's life force (or Qi, pronounced "chee," as it's known in traditional Chinese medicine) can be altered, improving blood circulation.
The mainstream medical community in the USA largely dismisses the healing potential of magnet therapy. But healing with magnets is approved in at least 45 countries.
Does Healing with Magnets Really Improve Circulation? How does it work?
Critics of magnotherapy claim therapeutic magnetic devices are too weak to have a healing effect on blood circulation. And it's likely that many magnetic therapy devices sold in supermarkets and drug stores do not work because they are too weak.
Here's one popular way to determine if a static magnet contains healing potential: Put a magnet next to a sock. Put a paper clip on the opposite side of the sock. Is the paper clip clinging to the sock? If not, the magnet is too weak.
A strong enough magnet, theoretically, can help heal an injury by moving negatively-charged ions to the affected, damaged muscle tissue. Applying a magnet to an injured area can promote electromagnetic homeostasis. That means that when you heal an injury with magnetic therapy, you restore the normal bioelectric field around the joint, muscle or tissue.
How strong of a magnet do you need for therapeutic value?
You'll need something far stronger than the magnets pinning your child's precious artwork to the fridge. Magnetic power is measured in units measured in "G" which stands for 'gauss.' A small refrigerator magnet can have a charge of 50 G, but if you want to heal an injury with a magnet, therapeutic ones have a range up to 5,000 G or above.
As with homeopathy, where the smallest dose is most effective, acupuncturists, chiropractors and other alternative healers who may incorporate magnetic healing in their practice start with a weaker magnet, increasing the power if and when necessary.
Because most people use therapeutic magnets for pain and inflammation, the negatively-charged area of the magnet is used. The opposite, positive side is used more cautiously for medical conditions that require stimulating a particular area. One example is breaking up scar tissue. The positive side of a magnet should be used only under the supervision of a trained professional.
Can magnets heal other conditions besides pain management?
Yes. Especially neurodegenerative conditions and depression. As opposed to static magnets, another form of magnetic therapy has been found to be effective for treating mood disorders such as clinical depression. It's called "TMS" therapy. TMS stands for 'transcranial magnetic stimulation.' TMS stimulates small regions of the brain. During a TMS procedure, a magnetic coil is placed near the head of the person receiving the treatment.
An article posted on the American Psychological Association's website, "Can Magnets Cure Depression," included a profile of a female patient in her early 60's with a long history of depression. She took pharmaceutical medication for three decades. But the antidepressants did not help her at all. In 2007, she tried TMS, which was then an experimental treatment. The therapy worked wonders for her. The next year, the FDA approved the therapy.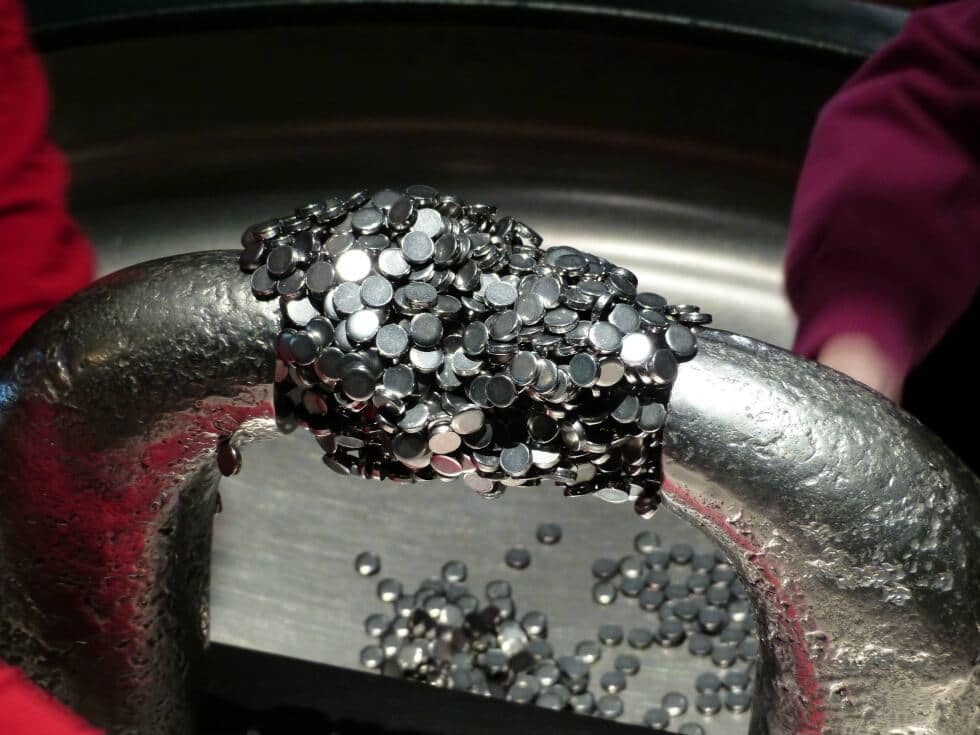 Is TMS proven to work?
One study on TMS neurorehabilitation examined how effective the treatment is in stroke patients. The researchers concluded "This enhancement of motor excitability is associated with an improvement of motor function. Some evidence is emerging that the application of low frequency repetitive TMS over the non-lesioned hemisphere improves neglect phenomena by down-regulation of the excitability of the non-lesioned hemisphere."
Are there other studies that support healing with magnets?
A meta-analysis published in Acupuncture in Medicine examined 300 citations of medical literature mentioning magnet therapy. Fifty studies met the inclusion criteria of the researchers, who were able to obtain and translate 42 studies. The 42 studies covered 32 different conditions, affecting 6453 patients.
A variety of magnetic devices, dosing regimens and control devices were used. Thirty-seven of 42 studies (88%) reported therapeutic benefit. The only adverse events reported were exacerbation of hot flushes and skin irritation from adhesives.
This is one reason why advocates of magnet therapy are attracted to (excuse the lame pun) using magnets for health and healing. And, magnet therapy is relatively safe and lacks adverse side effects.
The researchers of the meta-analysis concluded, "We believe further investigation of acu-magnet therapy is warranted particularly for the management of diabetes and insomnia."
Why is their so much scoffing at magnet therapy by mainstream medicine if it shows promise?
Indeed. There are other studies like this one demonstrating that healing with magnets isn't necessarily quack-therapy.
Magnet-therapy-bashing by many in the mainstream medical community has several reasons. Some of the skepticism comes from the flood of weak, ineffective magnets in the over-the-counter market.
And then there's the research. In a perfect world, there would be dozens of double-blind studies with strict controls. This means that both the researchers and study participants don't know who is receiving the magnet and who is receiving a placebo.
Because there are so many different types of so-called therapeutic magnets, it's difficult to say with definitive conclusion that magnets work or don't work. Studies use different types of magnets and different strengths, as well as different treatment durations.
Also, would magnet therapy studies be more effective on humans or laboratory animals? Before you automatically answer 'people,' consider this: the placebo effect is very powerful. If you're a research participant and think you're being treated with a magnet, even though you're not, your mind may help heal your pain. This could throw off the statistical validity proving magnets are useful for health and healing therapy.
Conclusion
Until there are enough double-blind studies that can control for many factors, we'll probably never get scientific confirmation that magnets are an effective treatment for pain and inflammation. But many people swear by using magnets for health and healing, research be damned!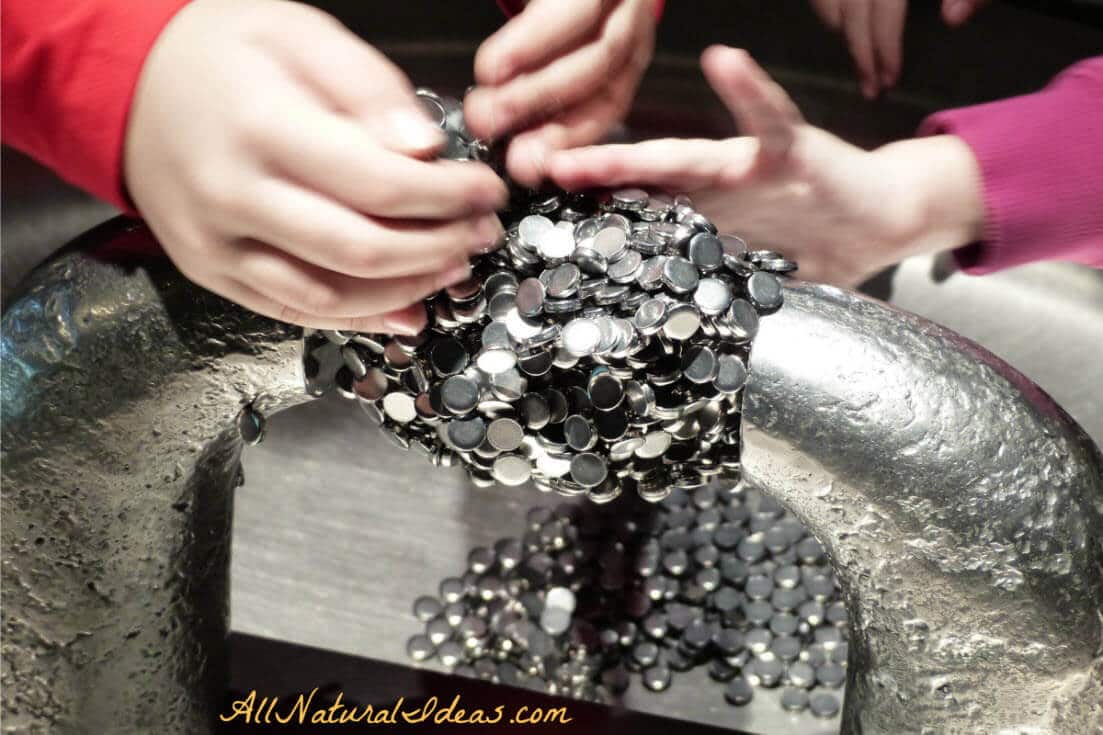 Related Posts