Exercising? Eating fruits and vegetables? Still struggling to lose weight? Try adding natural weight loss herbs and spices to help shed extra pounds!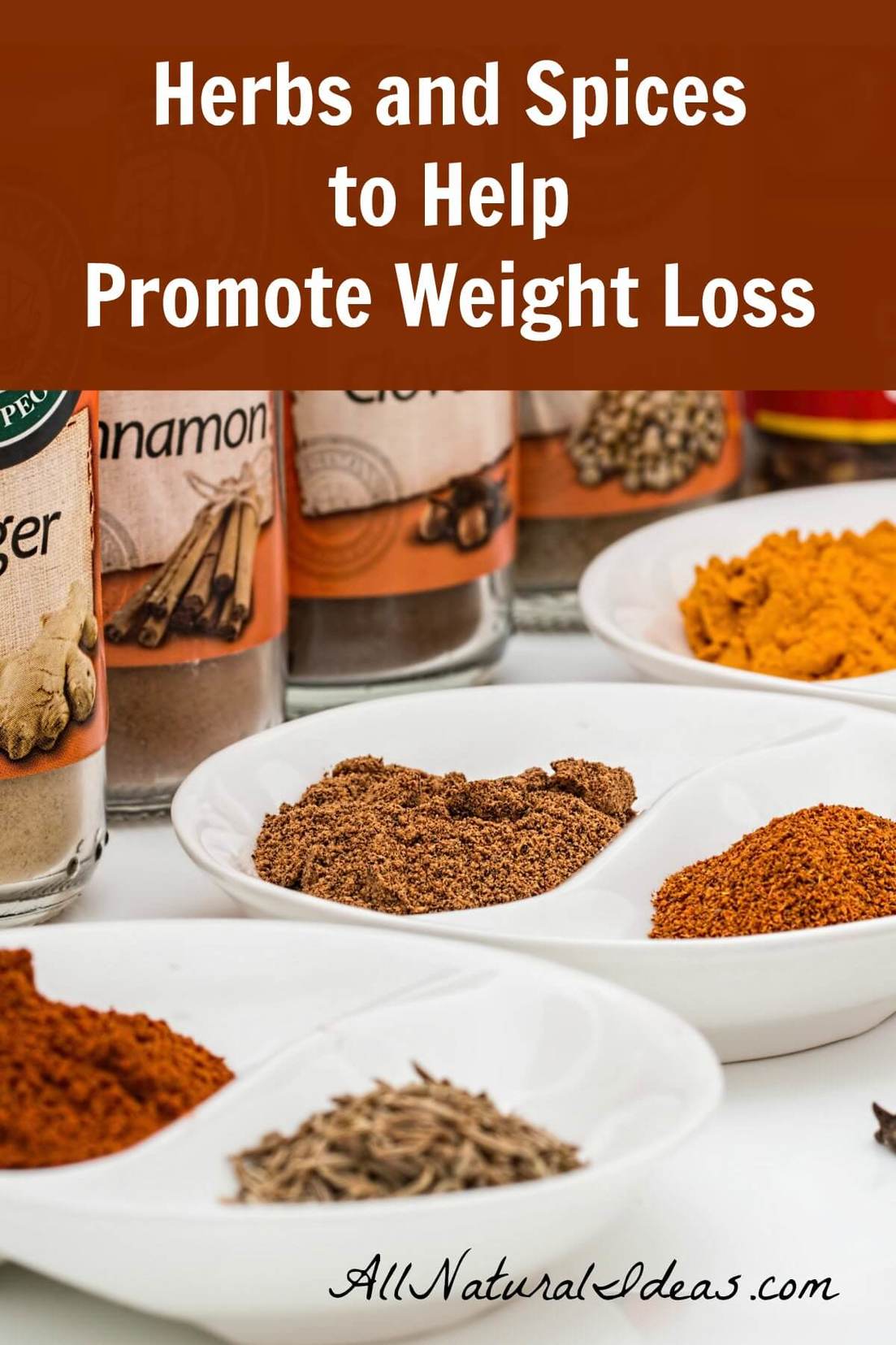 We are all looking to lose weight. Eating more fruits and vegetables is often recommended for weight loss. But, there are other plant based foods that are usually not mentioned.
People usually neglect herbs as a way to boost weight loss. Herbs are filled with an array of health benefits. Of those benefits, certain herbs actually enhance weight loss! Why not incorporate the best natural weight loss herbs to promote better health as you lose weight?
5 Amazing Natural Weight Loss Herbs and Spices
1. Cinnamon
This herb may come as surprise to many. I have always added cinnamon to my breakfast meals and never thought it had much in the way of health benefits. Little did I know cinnamon boosts your metabolism and helps regulate blood sugar. When you eat carbs you get a spike in blood sugar. Your body combats this by storing these carbs as fat. What cinnamon does is metabolize this blood sugar 20 times faster to prevent excess fat buildup.
2. Mustard
Another dried herb that I never thought much of sitting in my kitchen cabinet. Mustard seeds and dried mustard have been shown to boost your metabolism by 25%. One study showed that if you consume about 3/4 of a teaspoon daily, ground mustard seed may help you lose an extra 45 calories an hour! No extra work, free calorie burn!
3. Cumin
This potent herb is beneficial not just for weight loss. It may increase mental abilities. It's packed with components that have anti-stress qualities. Cumin is also great for digestion and energy production. It increases "fuel" consumption in the body and breaks down food quicker.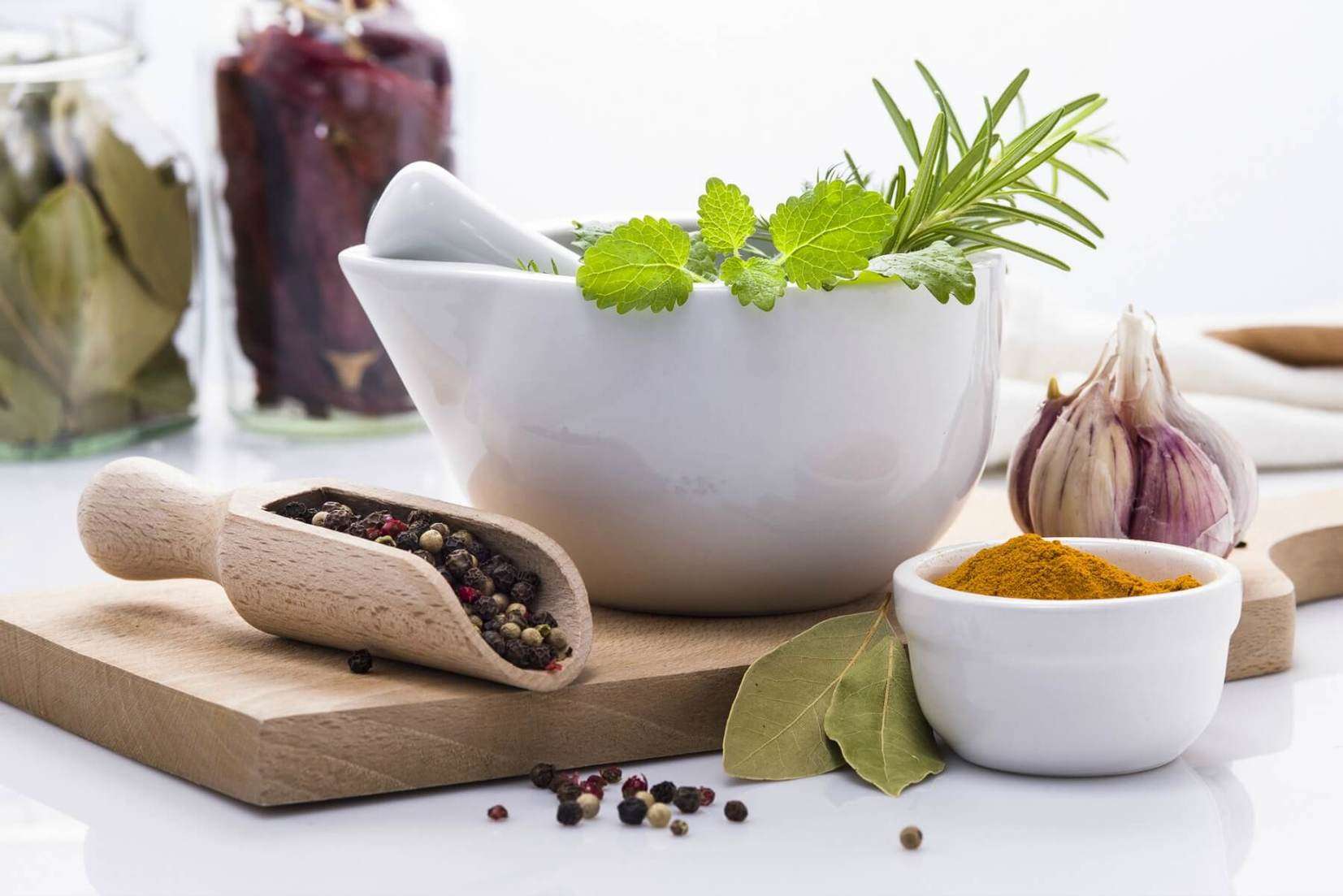 4. Ginger
I used to wonder what the pink stuff served with sushi is. I later discovered it's ginger. It's not just there to make the dish look pretty. Ginger is known for thermogenic properties that boost the metabolism. Ginger has also been studied to be an appetite suppressant. This allows you to eat less and stay full longer.
5. Turmeric
Are there other natural weight loss herbs and spices to incorporate into a fat burning diet? Turmeric is certainly one to consider. Early research suggests this herb may help fight obesity. It may also be useful in treating other metabolic disorders. One reason is that it helps address insulin related problems that lead to weight gain. Turmeric also reduces to formation of fat tissue.
There are a wide variety of natural weight loss herbs that can be included in a fat burning diet to help lose weight. Dandelions, black pepper, cayenne pepper, and ginseng are other good options. Drinking ginseng tea can also significantly increase your overall health. Incorporating these amazing herbs into your every day foods is not difficult and you will love the flavor they add. Try it for yourself. For more ideas, check out my post on metabolism boosting food!
Related Posts