Thyme has been used as a medicinal herb for centuries. What are the thyme essential oil uses and benefits? Are the health benefits clinically proven?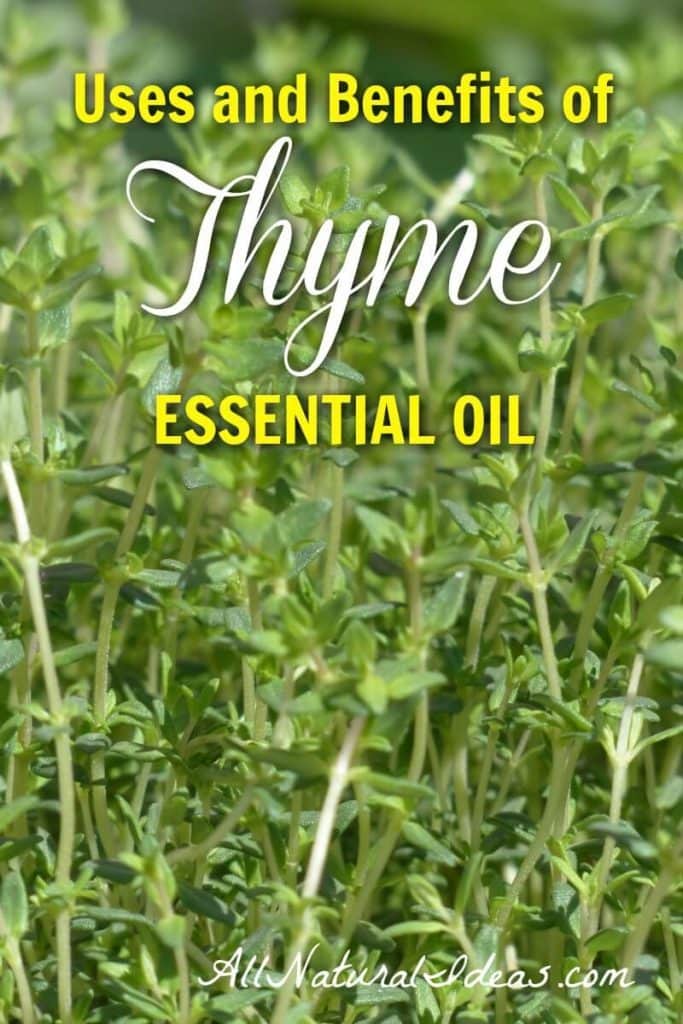 Have you ever seasoned chicken with some "thymus vulgaris?" No? Doesn't sound familiar? Well, chances are you have. Thymus vulgaris is better known simply as "thyme."
In modern times, people use thyme as a flavor enhancer and preservative. It's also been used for centuries as a medicinal plant. In natural health, thyme essential oil has many benefits. But are the benefits of thyme clinically proven?
Thyme Essential Oil Uses and Benefits
There are several studies proving the health benefits of thyme. The isolated compounds thymol and carvacrol are especially notable. Below are some of the potential thyme essential oil uses.
Anti-Inflammatory
One study concluded thyme essential oil significantly inhibited inflammatory swelling. The study supported the theory that thyme essential oil inhibits the migration of white blood cells called 'leukocytes.' Blocking the migration leads to the anti-inflammatory action of thyme essential oil. It was also concluded that part of thyme's anti-inflammatory properties likely involves histamine and other inflammatory mediators.
Anti-Bacterial
A study in Medicinal Chemistry reviewed the antibacterial activity of oils against several strains of bacteria. Some of the bacteria were Staphylococcus, Enterococcus, Escherichia and Pseudomonas genera. The agar diffusion method was used in the study. This is one of the most common ways to show the ability of antibiotics to inhibit bacterial growth.
In the study, 120 strains of bacteria were isolated from patients. The patients had oral infections. They also had infections of the respiratory and urinary tracts. Some of the patients also had infections that were picked up during hospital stays. The experiments demonstrated that thyme essential oil exhibited strong activity against all of the strains. It was concluded that thyme oil was effective against antibiotics resistant strains of bacteria.
Anti-microbial
One of the amazing thyme essential oil uses is to prevent microbial infections. This study published in a medical journal examined the antimicrobial activities of thyme extracts. The oil extracts possessed antimicrobial activity against all bacteria and yeast tested.
Anti-fungal
This study measured the antifungal activity of thyme essential oil against different strains of mold. Fifty samples of wall scrapes were collected from damp dwellings in Zagreb, Croatia. The results proved that thyme essential oil benefits include fungicidal activity. The results of this study could lead to widespread use of thyme in mold abatement.
Anti-oxidative
This study measured if thyme essential oil has anti-oxidative properties. The researchers measured changes in antioxidant enzyme activity in aged rat models. They also measured the fatty acid composition of the rats' brains. The study tested whether thyme essential oil could reduce oxidative markers that cause cell damage and aging. The research demonstrated significant declines in the antioxidant response system for the rats that weren't given thyme oil.
The rats' levels of glutathione peroxidase were also studied. Glutathione peroxidase is a natural antioxidant that helps protect organisms from oxidant injury and helps the body naturally repair itself.
The rats fed with thyme oil maintained significantly higher amounts of antioxidant enzymes. Based on the results, thyme essential oil may be useful as a dietary antioxidant.
Anti-tumor
One study set out to determine if thyme essential oil contained compounds that could help kill tumors. The study specifically used a species of thyme common to Morocco. This species is Thymus broussonetii. It was shown that the thyme oil does exhibit anti-tumor properties. Thyme oil was injected into tumors. By the 30th day of repeated thyme essential oil treatment, the tumor volumes of the animals shrunk significantly. This tumor-killing effect was associated with a marked decrease of mouse mortality.
Therefore, one of the many thyme essential oil uses is for tumor cells resistant to chemotherapy.
Gut health & immunity
A study in British Poultry Science evaluated wall integrity of the small intestine just past the stomach. The intestinal tract houses much of the immune system in animals. The study showed that thyme oil has the potential to improve the intestinal barrier integrity of chickens and stimulated immunity. The study also proved the antioxidative properties of thyme. These benefits won't be enjoyed by the chicken you're about to eat and season with thyme. That is unless, of course, the chicken was fed with thyme oil before it ended up on your plate.)
Conclusion
Thyme essential oil has several awesome clinically-proven health benefits. Keep in mind that every essential oil, including thyme, has volatile compounds. These compounds could make allergies worse, among other side effects. So check with someone who has extensive knowledge of medicinal essential oils before you self-administer.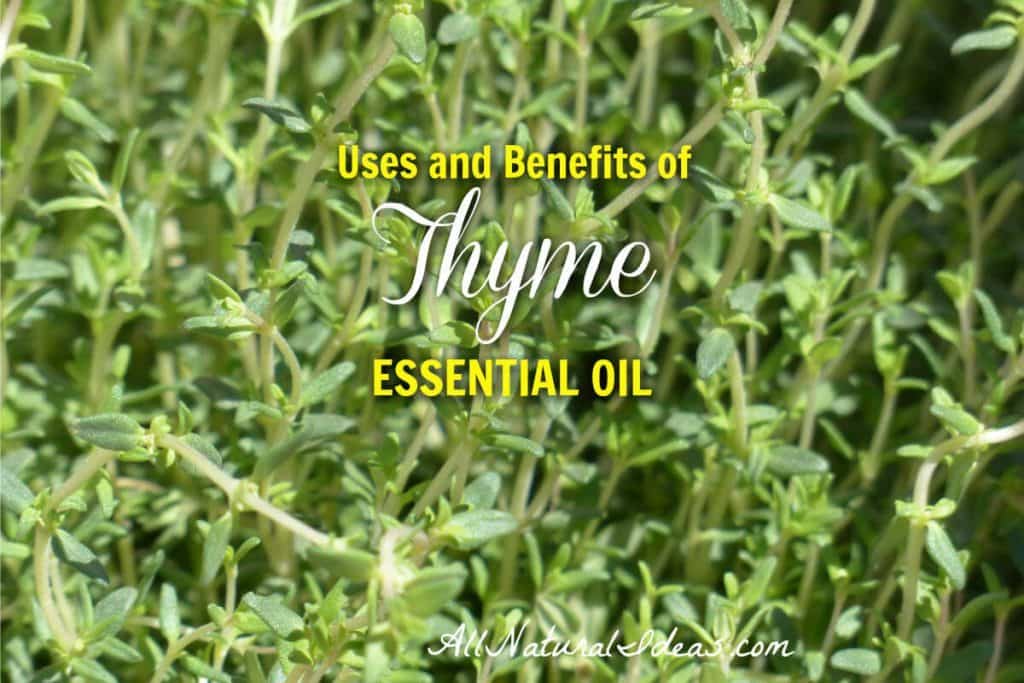 Interested in learning more about Thyme? Check out our article on thyme herb tea benefits and how to make it here.
Related Posts