Hunger hormones leptin and ghrelin can make weight loss difficult. Getting control of your hunger is important if you want to keep weight off.
You've tried nearly every popular diet. You've even lost weight. But it always comes back. You've done Atkins. And The South Beach Diet. Even radical low-calorie diets like HCG. But weight loss elation quickly turns to dejection as you regain weight. The cycle repeats itself. Over and over.
But could it be that you're not to blame for putting weight back on? Is there something going on physiologically that's out of your control?
It's quite possible, the answer is yes. You see, there are at least a few hormones that affect weight. Hunger hormones leptin and ghrelin are two of the hormones. Maybe you've heard of them, or at least one of them. But perhaps you don't know how they can affect weight.
So, no, it's not you. It's your hormones. But don't panic. Sit back, read and relax. We'll explore how these two endocrine glands, which secrete hormones into the blood, might very well be the root cause of why you're not able to keep off the weight.
Hunger Hormones Leptin and Ghrelin
We should be getting full, but instead we're getting fatter!
Leptin tells our brain that we are full. But when we eat processed food and drink soda, we can consume way more calories than we need. It's the reason why we can eat way more calories over the holidays. Why is that? Shouldn't leptin be telling our brain that we've had enough calories?
How leptin and ghrelin levels affect weight
In healthy individuals, yes, that's how it works. But in significantly overweight and obese people, the brain does not get message from leptin that enough calories have been eaten. The brain also does not get the memo that satisfaction from a meal has been achieved. That's why many times just a couple hours after a meal, overweight (and sometimes normal weight or even underweight) individuals give into cravings.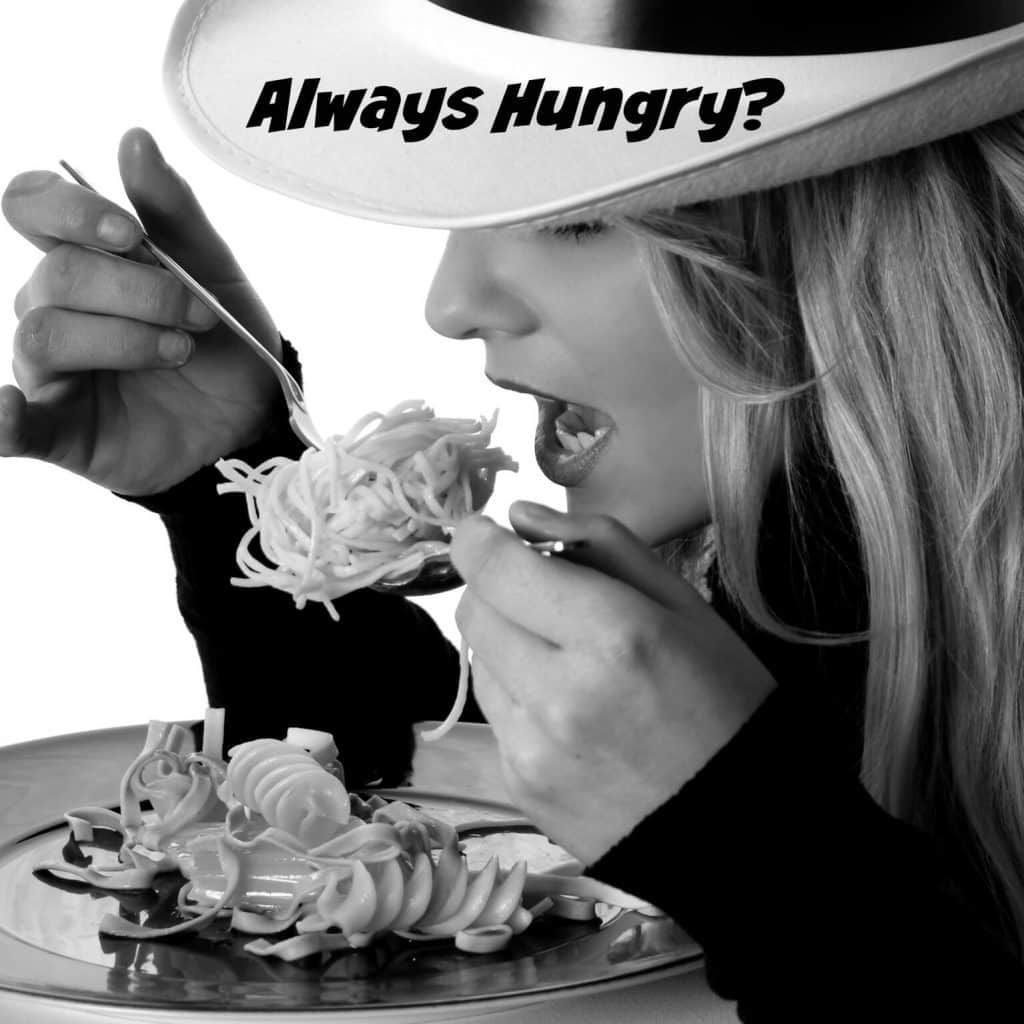 How does leptin work and what does it do?
The healthy person should be able to go 4-5 hours before even thinking about eating again. No cravings should be desired. If your leptin hormone levels are adequate, you should be able to go 5 hours in between breakfast/lunch and lunch/dinner. You shouldn't have any cravings for snacks.
Going 5 hours in between meals clears fat deposits in the blood (triglycerides). This is one reason overweight individuals continue to store accumulate visceral fat. Eating snacks interferes with the body's ability to clear triglycerides from the blood.
Instead of giving into cravings, our metabolism should be burning fuel from our fat cells. We should be using the energy from our fat cells for exercise. We should not be storing fat. Leptin stimulates fat burning. It inhibits a protein in our body that promotes gorging, especially for carbohydrates.
Leptin suppresses appetite when its levels in our fat tissue increases. As leptin levels fall off, our appetite increases. When someone is literally starving, their fat cells shrink. There leptin levels get reduced. Their brain receives the hunger signal from leptin. Metabolism is slowed. Thyroid action is blocked.
When people overeat, why isn't the hunger signal turned off?
According to Dr. Richard Gerhauser, there have been over 26,000 published studies on leptin. Pharmaceutical companies thought for sure they found the holy grail to weight loss in the form of a pill. A simple leptin pill, the pharma giants hoped, would boost metabolism in obese individuals. Overweight people would feel full. But according to Dr. Gerhauser, the irony was (and still is) overweight individuals already had high leptin levels.
Why didn't the leptin pill work? And why are overweight people not getting the message from leptin to the brain's leptin receptors?
The answer: leptin resistance!
As with insulin resistance, leptin resistance is caused, among other reasons, by excess sugar intake. Leptin normally triggers the brain's hypothalamus to get the message from leptin receptors. But the receptors are simply not getting the message.
Elevated fats in the blood (triglycerides) also blocks leptin. And as previously mentioned, if you snack between meals, your body (the liver, actually) won't clear out triglycerides. Excess cortisol (the stress hormone) also causes leptin resistance.
Dr. Gerhauser calls leptin resistance "the most vicious of vicious cycles." Here's the cycle that leads to leptin resistance: excess fat in the blood (and organs) increases inflammation. This leads to leptin resistance. Which leads to cravings, usually for sugary or salty snacks. This in turn, leads to a decreased metabolism. A decreased metabolism, in turn, leads to the final step of this viscous cycle: insulin resistance (elevated blood sugars).
It's critical to control leptin resistance. It's possible that leptin resistance can contribute to: thyroid disorders, diabetes, adrenal fatigue, autoimmune disorders, cardiovascular disease and brain degeneration.
So how do we get our brains listening to leptin again?
Follow some of these tips and your brain may better get the message from leptin:
Eat a protein-rich breakfast.

Eat 3 meals a day with no snacks in between.

Go 4-5 hours at least in between meals.

Finish your dinner 3-4 hours before going to bed. Don't eat anything after dinner.

Hydrate with pure water

Practice grounding techniques like walking barefoot on grass, dirt or sand.

Get some sunshine in the morning if possible (also supplement with vitamin D if you live in a cold-weather winter climate).

Sleep at least 8 hours.

Reduce stress levels.

Get moderate exercise every day.

Eat more Omega-3 fatty acids.
Avoid Midnight Snacks
Leptin is at its highest in the evening. At night, it coordinates critical repair functions. It plays a role in releasing the sleep hormone, melatonin. It directs the release of growth hormone. And thyroid hormone. As well as the sex hormones. Leptin also plays a crucial role in immunity and fat-burning. Only by resisting temptation and not eating after dinner will these crucial physiological functions occur at optimal levels.
Ghrelin: the appetite stimulating hormone
If leptin tells us we've eaten enough, ghrelin does the opposite. Ghrelin is secreted by the stomach. When it's almost time to eat, ghrelin sends the signal to our brain that it's mealtime. The hunger hormones leptin and ghrelin often get unbalanced eating the typical modern diet.
Sugar is clinically proven to stimulate the release of ghrelin, which, again, signals your body that you're hungry. It's the reason some people can eat a whole pint (or gallon) of ice cream. Or why other people never get full eating birthday cake, or can drink a Big Gulp, even though it's got tons of calories.
Sugar, as well as high-starch carbs (which convert into sugar rapidly) are terrible because they wreak havoc on the leptin-ghrelin seesaw. With a healthy, low-carb balanced meal, leptin will increase to tell the brain you're full and ghrelin will decrease to stop hunger.
It's suspected that the sweet taste of sugar is what can make the hunger hormones leptin and ghrelin to become off balanced. Using low carb alternative sweeteners may have a similar effect. That's why it's best to eat sweet foods in moderation and stick to mainly savory dishes.
High-fructose corn syrup (HFCS), in particular, can interfere with leptin-ghrelin signals. HFCS decreases leptin and increases ghrelin. That's the exact opposite of what you want to happen if you want to lose weight.
Conclusion
If you've been having trouble keeping off the weight, it could be an imbalance in hunger hormones leptin and ghrelin. Try the above mentioned tips to reverse leptin resistance. Try at least some of these tips, especially those pertaining to no snacking and eating low carb. After a few days, you may notice an improvement in energy and less cravings.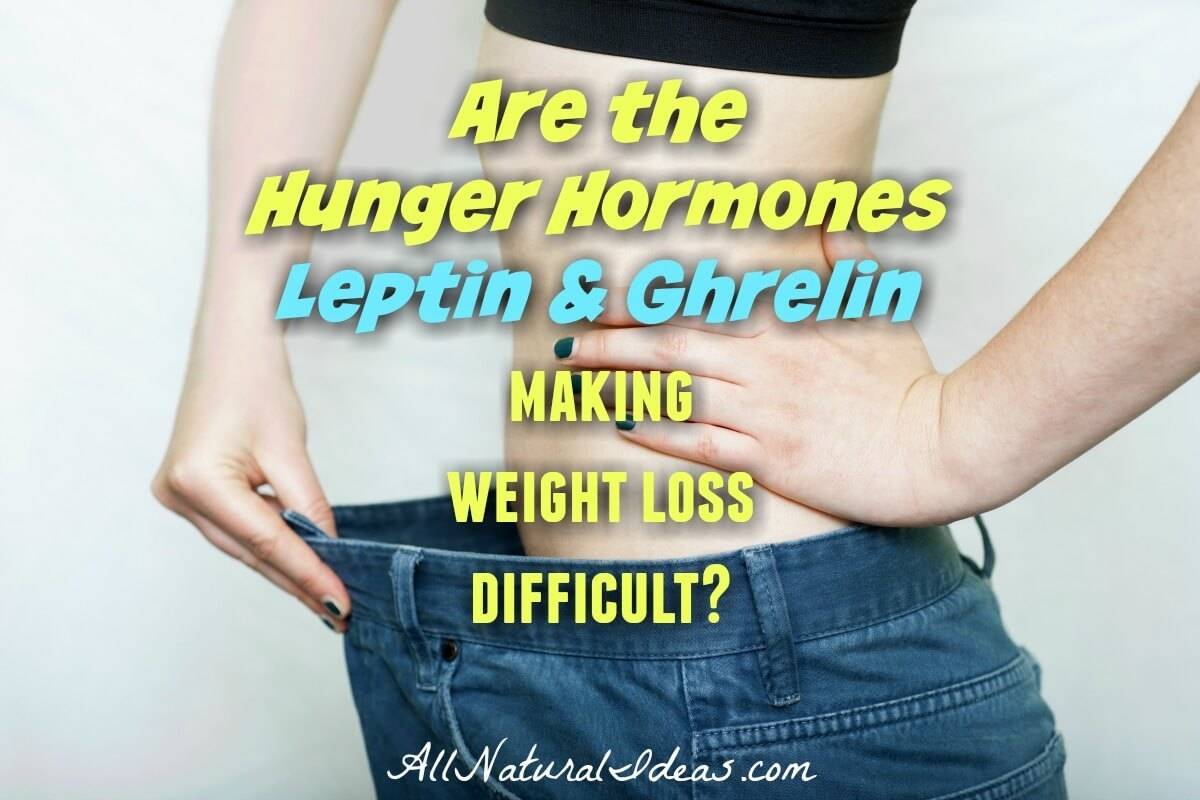 Related Posts