With the organic food market growing bigger, many questions arise. Why is organic food more expensive? And is it worth the extra cost?
Sales of foods produced organically continue to rise. It is claimed that these foods provide more nutrients.
Organic foods prevent pesticides from being in the environment. And, these foods are also said to allow for a more humane treatment of animals.
Why is Organic Food More Expensive?
You may be asking… Why is organic food more expensive? Farms that grow foods organically are generally smaller than conventional farms.
The products from organic farming also take longer to produce since there are no chemicals or hormones used. These factors result in higher costs to produce the same products. This being said, is organic food worth paying hundreds of dollars more each year?
Organic Food Benefits
First, let's go into the specifics about the benefits of organic foods. This is important before it can be decided whether or not organic food is worth the price.
For starters, organic food is technically healthier. Numerous studies show that organic foods have higher nutrient content. In particular, it was found that antioxidants were profoundly higher.
At a quick glance, it would appear that organic foods provide more nutrients than conventional grown food. Simply swapping out conventional with organic would yield nutrient intake increased by twenty-five percent.
Although food grown organically may have more nutrients, if you simply eat more conventional produce it will increase nutrient intake by a much higher percentage. Under this case, if you are looking for more nutrients, it is cheaper and easier to buy conventional.
Is Organic Food Worth the cost?
When making the switch to organic there are other factors that go in to determining whether or not organic food is worth the cost. Some people enjoy organic foods because it has a better effect on the environment.
It is true that certain pesticides are not used when growing organic produce. However, naturally derived pesticides are allowed and there is still residual pesticide that exists naturally from conventional farms or previous farming of the land.
What other factors make organic foods "desirable"? A classic that everyone loves is organic food is grown locally. This supports the locally grown mentality.
People like to support local businesses because it stimulates local economy. Hand and hand with this is local food travels less far and is therefore "more fresh". This is true to a certain extent.
However, it must be noted that local food is not immune to infectious diseases. The E. Coli outbreak of 2006 is a prime example of this. The spinach that as contaminated came from a local organic farm.
There is one last reason why people tend to make the switch to organic food. And, many think it's worth paying the increase in price. When it comes to organic meat, the animals are treated more humanely.
Animals used as organic meat are under much less stress. They are free to be on the pasture and are not forced into crammed quarters with their others. So, what are the outcomes?
Milk from organic cows tends to produce higher protein content. Grass fed organic animals also tends to have higher Omega-3s in their products on the shelves. A more humane treatment for a healthier product.
Conclusion
Now that we've answered the question "Why is organic food more expensive?" do you think it's worth the cost?
If you are looking strictly at nutrient content, organic food is not worth the cost. Yes, there is an elevated amount of nutrients in organic compared to conventional. However, if you eat more conventional food the increase in nutrients is far greater.
If you are looking to support your local economy or local environment, organic is worth the cost. It puts money back into your community and helps keep your environment clean.
If you like fair treatment of animals, organic food is definitely worth the cost. Plus, you will get a little extra in the way of nutrients. The ultimate question comes down to you. What is your mentality? Only you can decide if organic is truly worth the cost.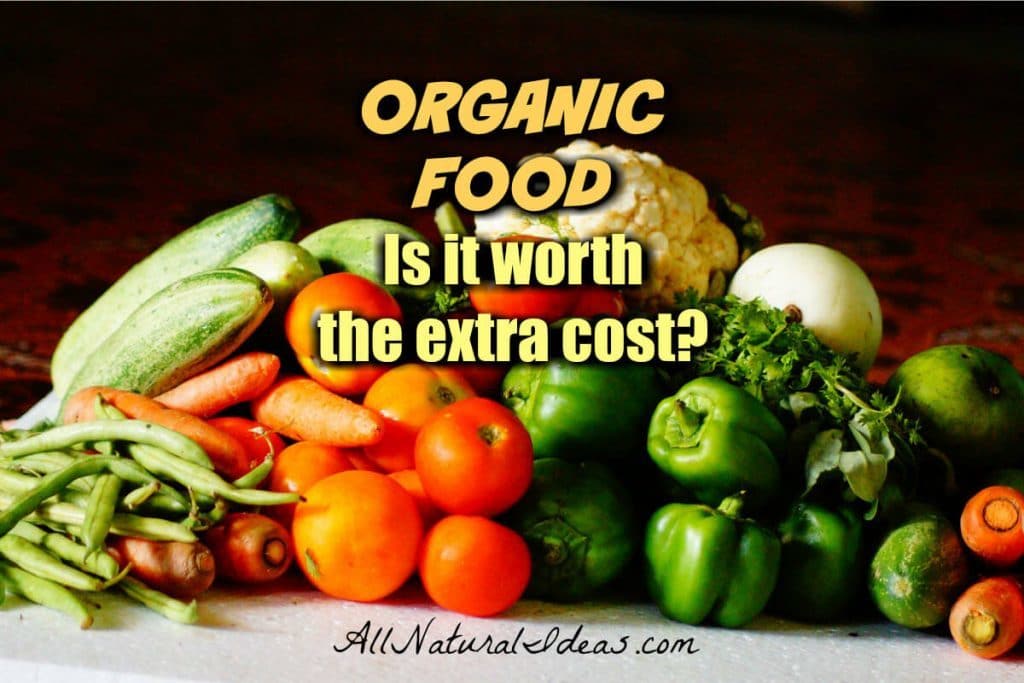 Related Posts