Potted plants bring a plethora of useful perks over ground grown plants. Learn how to get started to grow fruits and vegetables in containers.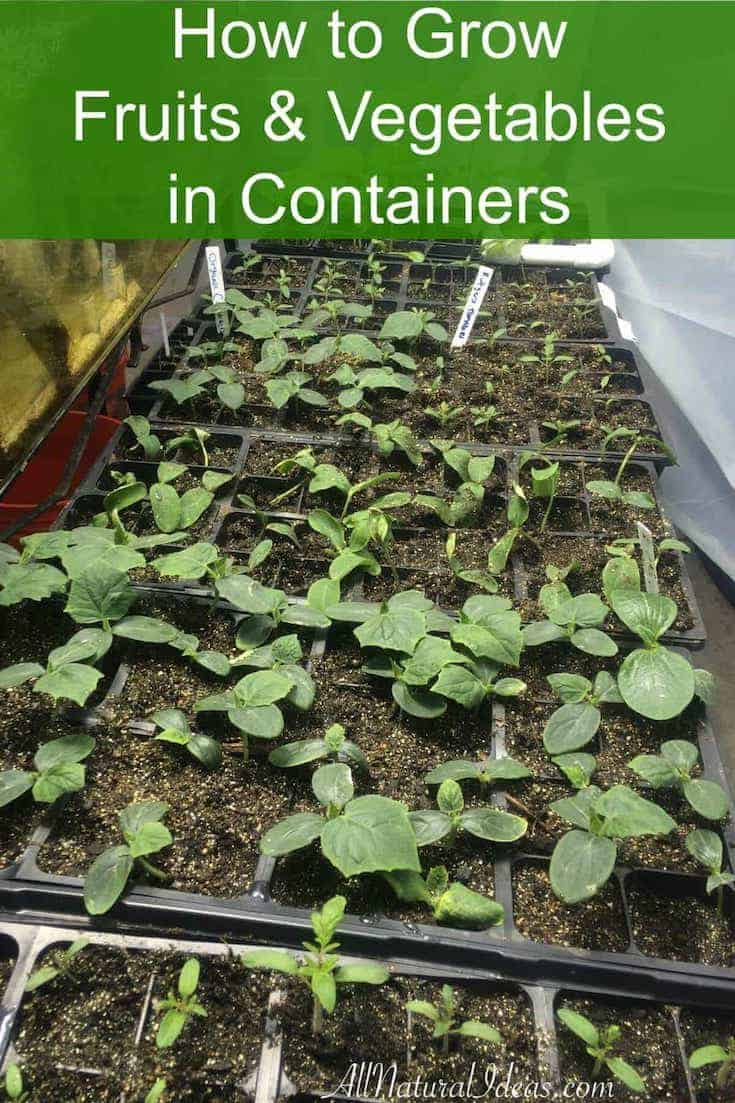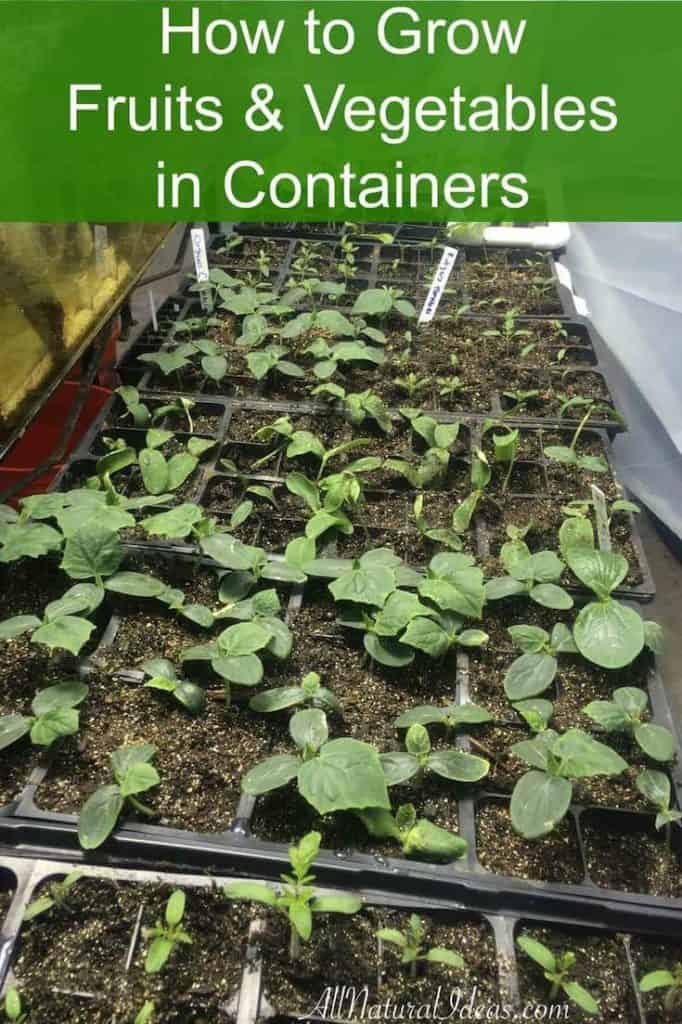 There are numerous reasons why you may be wanting to consider potted plants. Perhaps you have no land to grow a garden.
Maybe you are looking to grow plants indoors during the winter. It could be your soil is not good for growing plants. Or, pests may be killing your stock.
Whatever the reason, switching to potted plants can pose great benefits. Learn how to grow fruits and vegetables in containers.
How to Grow Fruits and Vegetables in Containers
The first thing to decide is what type of plant you are growing. If you are growing a fruit tree consider getting a large pot. Although it will take awhile to grow fruit and trees get very large. They will need to space.
If you are planting vegetable plants you also want to consider the size. But, you do not want to get a pot that is too big. If the pot is too big your plant may not get the water that it needs. If the pot is too small, the roots get jumbled up together and cause for poor nutrient collection.
How to play it safe? If you are starting from seedling try a small pot that will eventually get transplanted to a larger pot. If you are starting with a good size plant choose a medium sized flower pot. This will give the roots plenty of space to breathe.
The next key to growing plants is finding the perfect place for them. This is going to depend on the type of plant. Your vegetable plants are typically going to want 14 hours of sunlight. Choose a sunny place for these.
Fruit trees act in a similar fashion. They are required to get "full sunlight". This entails at least 6 hours of direct sunlight. No shading. Full sunlight. With this in mind if your patio, porch, or sun room gets this you are all set to start your potting!
Another important factor is watering. There are two ways you can water. If you are creative you want to do the drip method of watering. This is the best way to water plants.
Drill/poke tiny holes into air tubing and line it in a circular fashion around the inside of the pot. Make sure there are only holes where the tubing is inside the pot. Outside of the pot ensure there are no holes.
Hook the tubing up to a gallon jug. You will probably want to install an air tubing nipple placed in the cap of a water jug. With the gallon jug held upside down at a higher point than the pot the water will be gravity fed. Cut the top of the gallon jug off, or drill a hole, to refill the jug as necessary.
If you are a fan of hand watering be sure the water to the point of damp, not soaked. You never want your soil over saturated or dry.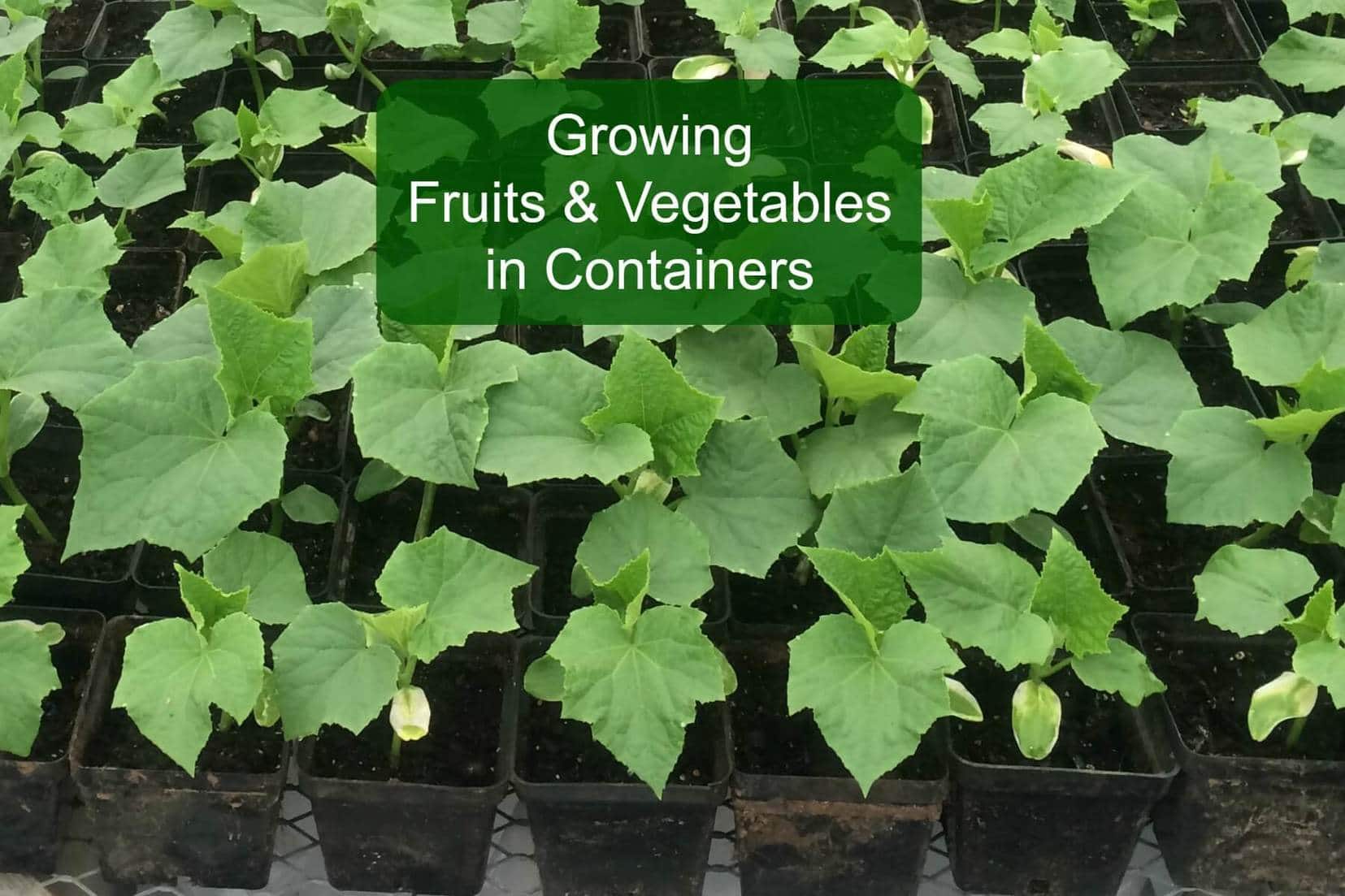 Lastly, if you want to have big blooms and good harvests look to "feeding". Look at your local nursery store for feeding options. There are organic feeding sticks made for vegetable plants.
You can also go down to your local farm and take some animal droppings (if you do not get grossed out). Animal waste is one of the best natural fertilizers you can use. Not a fan of spreading poop on your plants? Do not fret. You can always make compost!
Potted plants provide protection from vermin and other ground creatures. They warm quicker to provide healthier soil conditions for plants. They allow you the mobility of having a garden on your patio. And they provide great blooms if the soil near you is rocky or infertile.
Whichever reason you follow, look to potted plants to spruce up your house. Grow fruits and vegetables in containers to keep a stock of healthy options for your household.
Need more information? Check out this short article on grown fruit indoors from Better Homes & Gardens. You may also want to use recycled egg shells in your potting soil.
Related Posts