Eating a lot of eggs recently? Looking to not be wasteful? Recycling egg shells is an excellent eco-friendly way to limit waste!
Looking to not be wasteful with your unused egg shells? Believe it or not, egg shells can be very useful in a number of applications, especially gardening.
Landfills are filling up quicker than we can make new ones. For this reason, recycling on all levels is necessary to ensure we are able to continue to thrive as a society for future generations.
Recycling starts at the small levels, like recycling egg shells, and gradually working up. Be a better person and start recycling egg shells today!
Many of us have a garden of some sort. Egg shells are most commonly used for compost or to enhance nutrients for plants.
By adding egg shells to your compost pile you can add calcium to the soil to provide for stronger plants. This is particularly important for tomato plants that have blossom-end rot. The deficiency is actually caused by the plant lacking in calcium. To better prevent the problem it is best to throw the egg shells directly into the holes when transplanting the plants to ensure that the rich calcium is able to be directly linked to the roots.
There are other benefits of egg shells for your garden. If you do not compost or have a compost, then simply till the eggshells into the soil when you are preparing the soil. You can also use egg shells as a natural pot! If you are not a fan of the egg carton, paper pots, or conventional pots, you can start your seedlings in empty egg shells.
Recycling Egg Shells Outside of Gardening!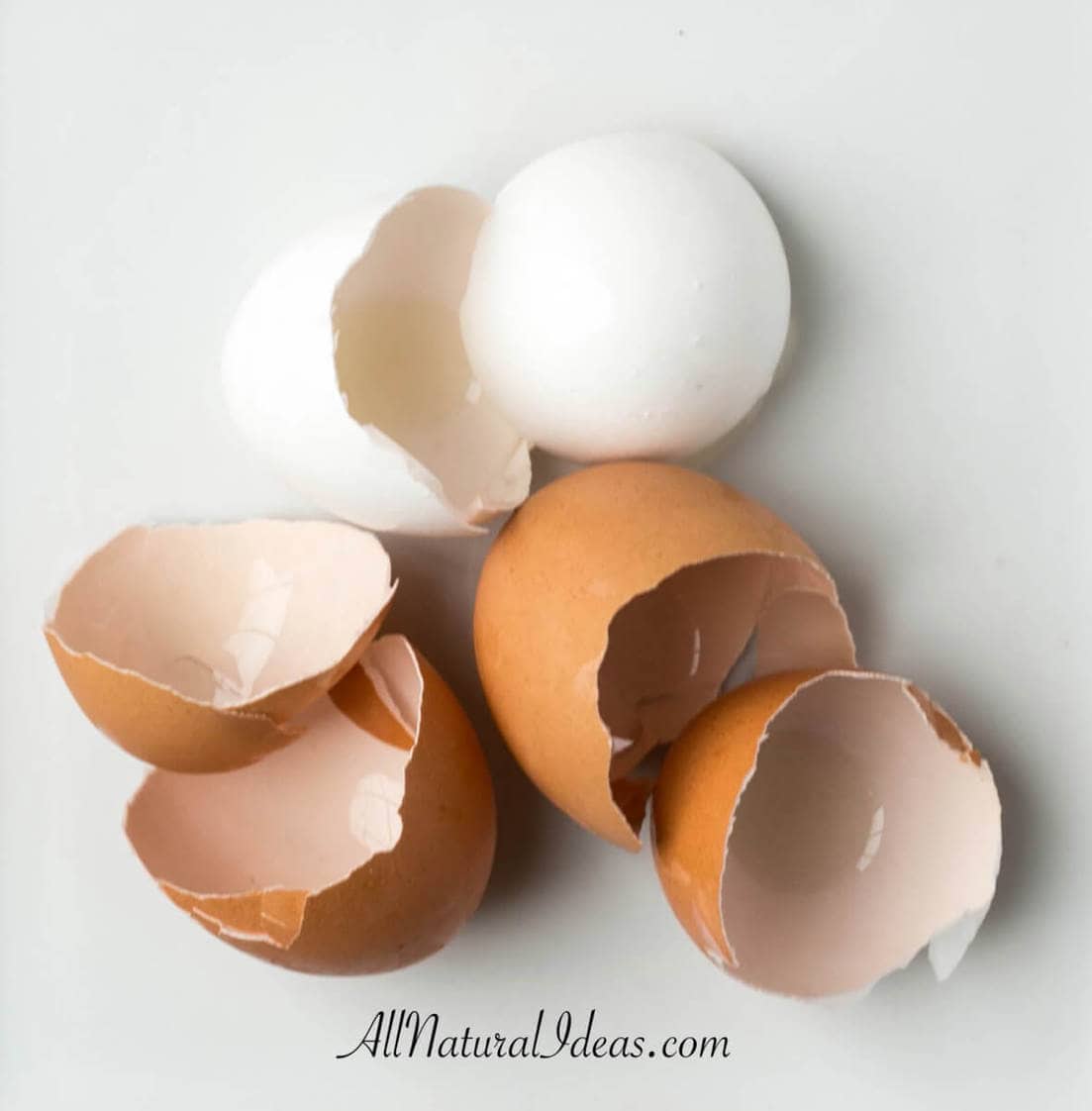 It's understandable, though, that not all of us are gardeners. Have no fear, there are other uses of egg shells!
As we age our bones become more brittle. Our teeth get weaker. This inevitable bone breakdown can be slowed down by taking calcium! Lactose intolerant and cannot drink milk? On a tight budget and can't afford calcium supplements? Egg shells can be used as a calcium supplement.
To use egg shells as a calcium supplement, some suggest steaming the egg shells first in order to sanitize them. Others like to bake them at 350F for 15 minutes. After the egg shells have been properly sanitized you can grind them down or blend them in a food processor to create a fine powder. This powder can then be put into capsules or consumed as is. Regardless how you take this calcium powder, it will certainly help you maintain strong bones and healthy teeth without putting strain on your stomach or your wallet.
Surprisingly eggshells can be used for first aid. How is this so? The membrane is used to promote healing. When applied, it draws out infections for smaller cuts and burns. Check out this summary for tips on using an egg shell membrane. I am not too familiar with the practice of egg shells as a first aid but it sounds like an interesting concept!
Whether you are looking to spruce up your garden or personal health, look no further than recycling egg shells. Most everyone has consumed eggs. They're cheap and high in protein. Why not get more for your money by utilizing them in other application. Save money on fertilizer and save money on supplements. Recycle egg shells and live more ec0-friendly!
Related Posts