For those suffering from chronic Lyme disease, there's good news. Following the Lyme disease diet plan can provide relief from many of the symptoms.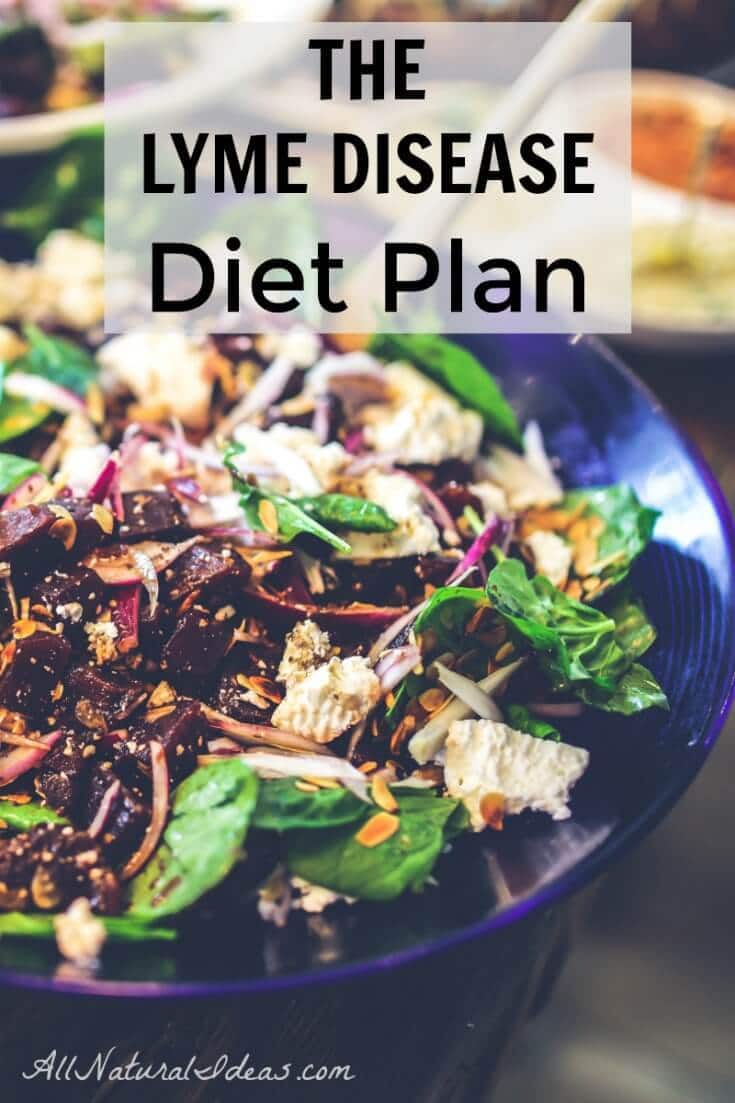 Lyme disease can cause painful, arthritis-like symptoms, as well as fatigue, muscle aches, neurological and cardiovascular problems. The silver lining? If you eat a healthy diet, you can prevent future flare-ups.
Early treatment for Lyme Disease is crucial for complete recovery. And part of that recovery involves a Lyme Disease diet plan that will do the following 5 things:
Reduce inflammation

Boost immune system

Support hormone balance

Detoxify the body

Improve gut health
Nearly everyone who is diagnosed with Lyme Disease—the CDC estimates 300,000 people are infected every year—takes antibiotics. Antibiotics are used to kill the bacteria (Borrelia burgdorferi) that's transmitted to humans from infected deer ticks that cause the infection.
Some people who have Lyme Disease are never able to mount a full recovery. This is especially true of those who started taking antibiotics well after infection. But even some people who start taking antibiotics a short time after getting bitten by a deer tick may suffer from recurrent symptoms. This is especially true if they don't follow a healthy Lyme Disease diet.
Probiotics
Although antibiotics such as doxycycline can be effective in killing the bacteria that causes Lyme Disease symptoms, antibiotics are like a nuclear bomb in the gut. They kill both the bad bacteria and the good bacteria. Good bacteria helps prevent yeast from overpopulating in the gut and keeps our immune system healthy.
Approximately 70 to 80 percent of our immune cells reside within the gut. Antibiotics, then, while helpful in killing the Lyme Disease-causing microorganism, can wreak havoc on immunity. To ensure your immune cells stay healthy, you'll want to both take a probiotic supplement as well as eat fermented foods with natural probiotics.
The best way to make sure the bacteria that causes Lyme Disease symptoms is killed, and feed your gut the friendly bacteria they need to stay healthy is to take the antibiotic several hours either before or after the probiotic.
When choosing a probiotic supplement, to colonize your gut with enough friendly micro critters, select a reputable brand with a colony forming unit count of at least 20 billion per pill. Though it's not always the case, the best probiotic supplements usually require refrigeration to keep the good bacteria alive.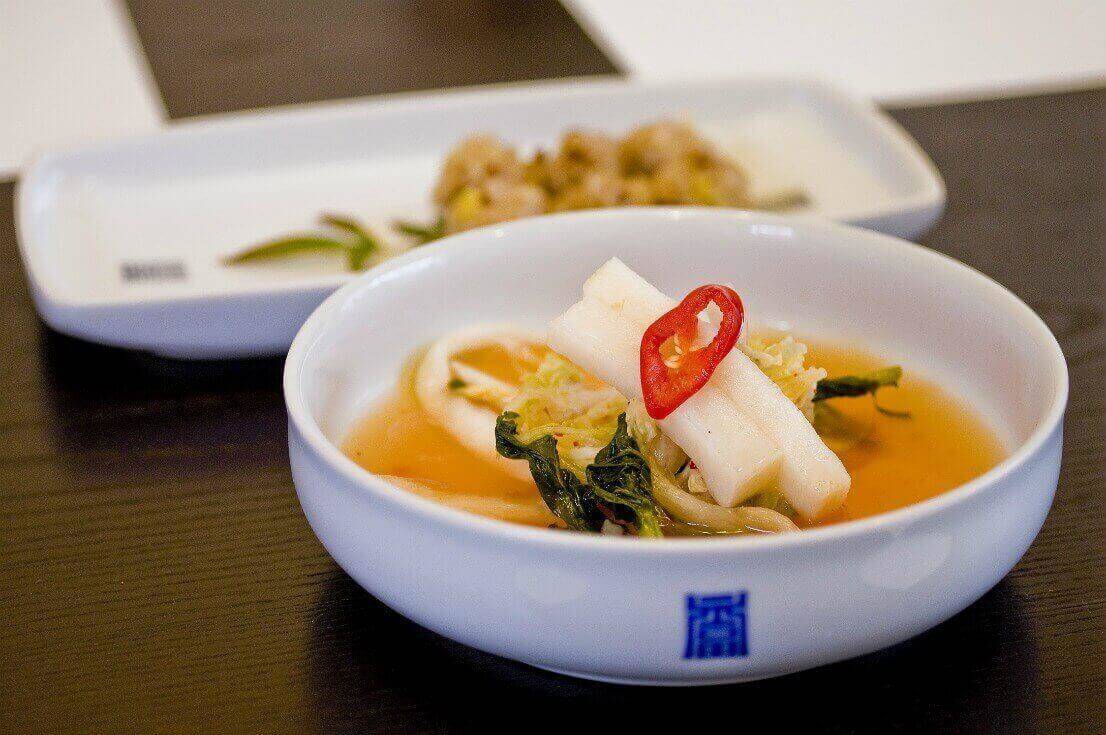 Lyme diet food list
The following are excellent fermented foods or beverages containing a plethora of probiotics to keep your gut healthy:
sauerkraut

kombucha

miso soup

kimchi (cabbage)

kefir

yogurt (eat the full-fat variety)
When the gut has a healthy balance of good bacteria to bad bacteria (some estimates suggest that the ratio should be 80-20 good/bad), inflammation can be held in check or even reversed, and immunity may be boosted.
You'll also want to eat foods that have prebiotic properties. Prebiotics are non-digestible fiber that probiotics love to feed on. Think of prebiotic fiber as the fuel for the probiotics to scavenge harmful bacteria. The synergy of prebiotics and probiotics can help prevent chronic disease. Advanced cases of Lyme Disease basically acts as an autoimmune disease, a condition in which the body attacks itself.
That's why it's a good idea to eat some of the following foods that contain prebiotic fiber:
Garlic

Artichokes

Onions

Leeks

Chicory root

Dandelion greens
Keep in mind that these sources of prebiotics contain more fiber when they are eaten raw. That being said, if eating raw onions or garlic sounds unappetizing, go ahead and eat it cooked; you'll still get the benefits of the prebiotics.
It might sound like a huge adjustment to have to follow a special diet, but the foods on the plan can actually be quite delicious. It doesn't mean you have to eat nothing but bean sprouts and kale.
Lyme disease diet restrictions
Sugar
The biggest restriction for any Lyme Disease diet recipe is sugar. Sugar promotes inflammation in the body and wreaks havoc on the immune system. Cancer cells feed on sugar. And, so does the bacteria that causes Lyme Disease.
Sugar is a double-edged sword. Not only does the harmful bacteria feed on it, so, too, does yeast. Talk about a one-two punch to the gut!
Sugar is a big no-no for anybody with Lyme Disease. If you're prone to Lyme flare-ups, be honest with yourself. Ask yourself the following:
Are you eating a healthy Lyme Disease diet?

Do you avoid eating foods and drinks with added sugars?

Is your fruit intake limited to a small-serving of berries and other low-sugar fruits such as avocados and grapefruit?
Grains can promote inflammation. You may not think of brown rice as an evil sugar like regular soda, but grains can be broken down by the digestive system into simple sugars.
If your gut bacteria ratio is not optimal, the yeast can feed off the rice, pasta, bread and other high-starch carbs. This yeast overgrowth (i.e. candida albicans) can, in turn, promote inflammation in the joints.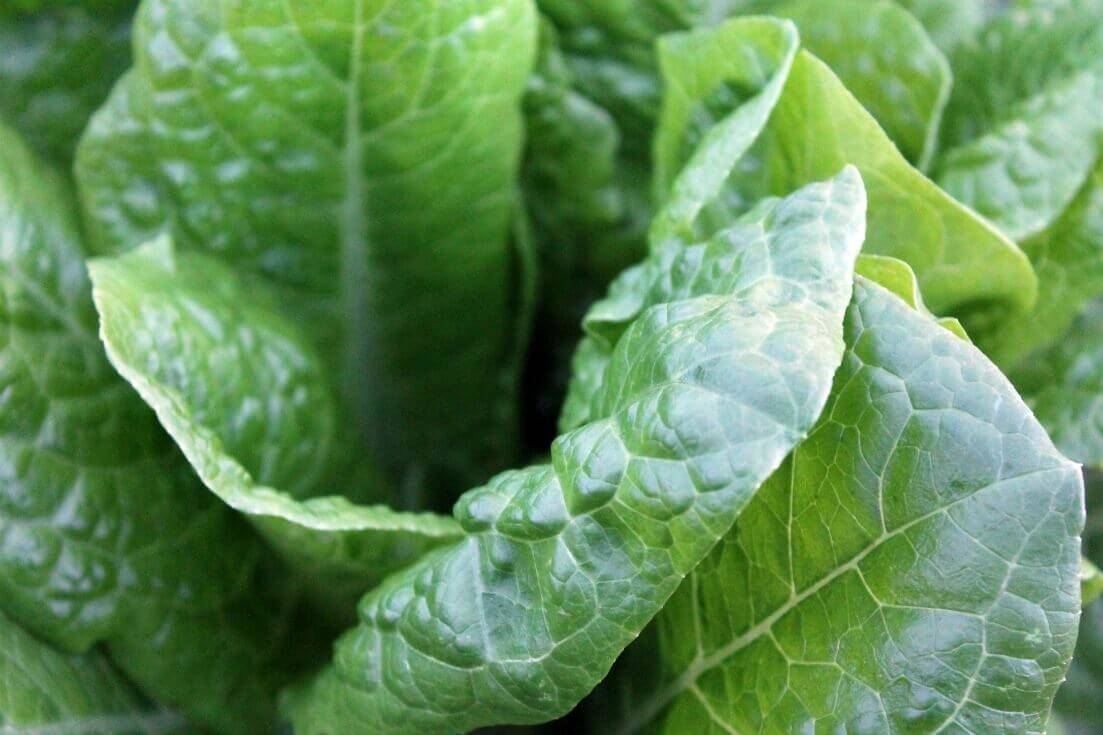 Vegetable Oil
Another Lyme Disease diet restriction is vegetable oil. Vegetable oils are polyunsaturated fats that are high in Omega-6 fatty acids.
Omega 6's aren't necessarily bad for health, but there are two problems with them. First, most people have an unhealthy ratio of Omega-6's to Omega-3's, consuming far too many 6's and not enough 3's.
Vegetable oils are primarily used in processed foods because they are cheap to produce. The second major problem with vegetable oils, when cooked or exposed to light and heat, they quickly become rancid.
Instead of preparing Lyme Disease diet recipes with vegetable oils, cook your meals with stable fats such as butter, coconut oil, organic lard or palm oil.
Eating foods with vegetable oils can promote inflammation in the body. Stay away from any foods with margarine, sunflower oil, safflower oil, canola oil, grapeseed oil, and other seed and vegetable oils, as well as all popular snack foods (chips, cookies, pretzels, etc.).
Healthier sources of Omega-6's are walnuts and other nuts and seeds.
Lyme inflammation diet
In addition to eliminating inflammatory-promoting sources of food, you'll want to create recipes that include foods that actually reduce inflammation. Green leafy vegetables achieve this. Other sources of anti-inflammatory foods for a Lyme Disease diet include:
Omega-3-rich foods such as cold-water, oily fish (salmon, mackerel, sardines)

Berries

Pineapple (eat in moderation to keep sugar levels down)

Bok Choy

Celery

Beets

Coconut oil

Ginger

Flax and Chia seeds
If you love healthy meats, salads, veggie stir-fry, and grilled seafood, it's not difficult to follow a low-sugar Lyme Disease diet plan. It's even possible to make delicious desserts with sugar-free natural sweeteners such as stevia.
You may want to take an extra dose of probiotics or eat more fermented foods when you indulge in sugar. You may also want to go for a long walk or do other exercise to help burn some of the sugar. There is no known negative side effect of taking too much probiotics, other than bloating or gas.
Nutrition for Lyme Disease: conclusion
In general, a Lyme Disease diet follows the same principles as an all-around healthy eating plan. It's worth mentioning again that the bacteria that causes Lyme Disease symptoms feeds on sugar.
If you're at a birthday party or holiday celebration, it might be impossible to just say no to sugar. If that's the case, make sure you drink plenty of water to help detoxify the body. Detoxification supplements such as milk thistle, bentonite clay, activated charcoal and beet juice can help purify the body and mitigate the effects of the sugar.
Want to read more on how to deal with chronic Lyme disease naturally? You can read more on the Lyme anti-inflammatory diet at Lettuce Thrive, a blog written by holistic health coach who has been dealing with the disease.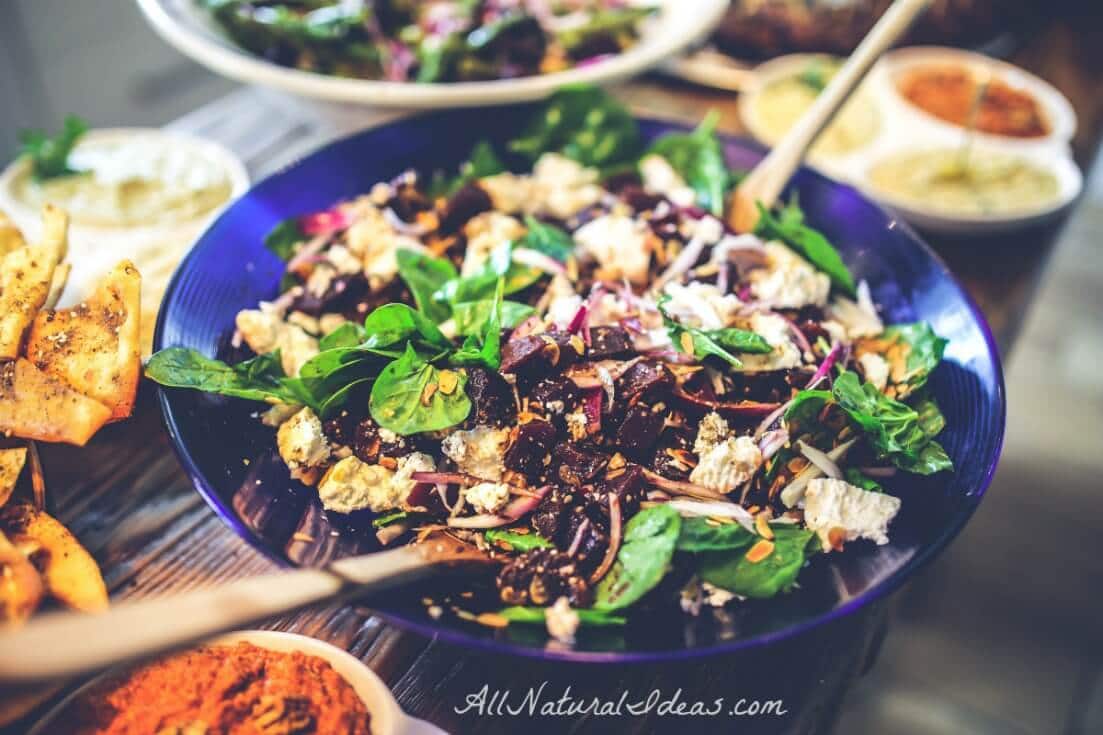 Related Posts