Are peanuts healthy? What if they're organic, does that matter? Let's find out….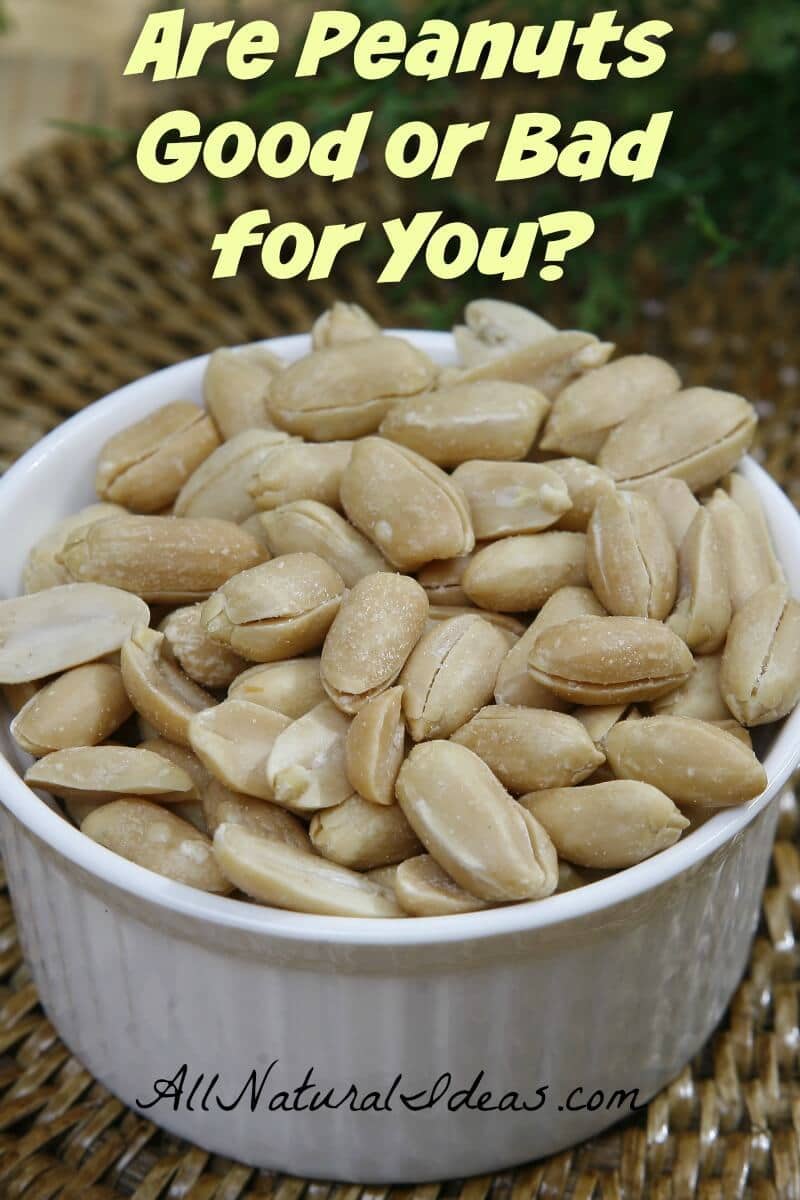 It's obvious for some people, peanuts are definitely bad. Even deadly. Severe peanut allergies aside though are peanuts good or bad for you? What if they're organic peanuts?
Some people say to avoid these legumes (they are not nuts) like plague. Others say organic peanuts offer health benefits. What health benefits do organic peanuts have?
Say you're at a ballgame. Or on the couch watching TV. Are peanuts a healthy snack? If you eat an ounce of organic peanuts, you'll get a decent amount of protein—8 grams. There are 150 calories in one serving of organic peanuts.
In addition, organic peanuts are a good source of dietary fat. In fact, there's 15 grams of fat in one serving. Organic peanuts contain no sugar. They also barely have any carbs. Furthermore, organic peanuts are a good source of fiber. There's three grams per serving. That's over 10% of the daily suggested intake.
Are organic peanuts good or bad if you have high blood pressure?
Some people avoid peanuts because of sodium. However, organic peanuts that don't undergo roasting or have extra sodium are safe for those with high blood pressure.
Moreover, organic peanuts are a good source of vitamins and minerals. They have lots of manganese. Peanuts are also relatively high in magnesium and phosphorous, as well as vitamin E and niacin (vitamin B3).
Side Effects of eating too many peanuts
Peanuts and derivatives (peanut butter, peanut oil, etc.) may contain a cancer-causing mold. This mold is "aflatoxin."
Aflatoxin exposure can cause inflammation of the heart. Also, it can trigger autoimmune disease. But that's not all. Aflatoxin from peanuts can cause organ damage and cancer.
It's not the peanuts themselves that contain aflatoxin. But rather it's the soil where the peanuts cultivate. Aflatoxin tends to grow in humid, moist soil.
There's good news and bad news about organic peanut butter concerning aflatoxin. First, the bad news. Actually, two doses of bad news. Firstly, it doesn't matter if the peanuts are organic or not. Organic peanuts still may contain aflatoxin. Secondly, natural and organic peanut butters usually have more aflatoxin than the popular brands that have lots of sugar.
However, the good news is that you really shouldn't worry about aflatoxin. There are limits the government sets on how many aflatoxin particles can be present.
What you should worry about more brings us to our next side effects of peanuts. It's a crop that contains lots of pesticides. That's why if you love peanuts, you should definitely eat organic.
Peanuts: good or bad for inflammation
Peanuts are high in Omega-6 fatty acids. Consuming too many Omega-6 fatty acids can lead to inflammation. Americans consume far greater Omega-6s than 3's. The ideal ratio of 6's to 3's is roughly no more than 4:1. Unfortunately, the average American's ratio is 20:1. In other words, we eat 20 times more Omega-6s than Omega-3s.
Omega-6s are prevalent in snack foods, seed oils and vegetable oils. It is indeed wise to increase Omega-3s to balance out the ratio. However, you don't need to eliminate organic peanuts because of Omega-6's. Without doubt, it's wise to eliminate packaged foods and pastries. In addition, use coconut oil for cooking instead of vegetable and seed oils.
Eating a handful or two of organic peanuts won't drastically worsen your Omega-3-to-6 ratio. But if you do already have inflammation or a disease, you might want to eat nuts with omega-3s. Walnuts are an example.
Peanut: Good or Bad for Weight Loss
The three macronutrients are fats, protein and carbohydrates. Healthy snacks contain sufficient dietary fat to encourage fullness. When you're full (but not too full), cravings for sugary snacks won't tempt you. Due to the fact that almost 75% of peanut calories are from fat, this is good for weight loss.
Does that sound contradictory? If something is high in fat, doesn't it make you fat? On the contrary, foods that are high in fat can help you lose weight. That's why high fat/low carb diets work. Take the Ketogenic Diet for example. There's virtually no limit to how much natural fat you can eat. The only restriction is carbs. Fat does not raise your blood sugar level.
Furthermore, protein can also encourage satiety. Because peanuts contain both a high amount of protein and dietary fat, they may be part of an effective weight-control strategy.
However, fat contains more than twice the amount of calories per gram as carbs. In light of this, if you don't burn a lot of calories from exercise, limit the amount of organic peanuts you eat to one serving.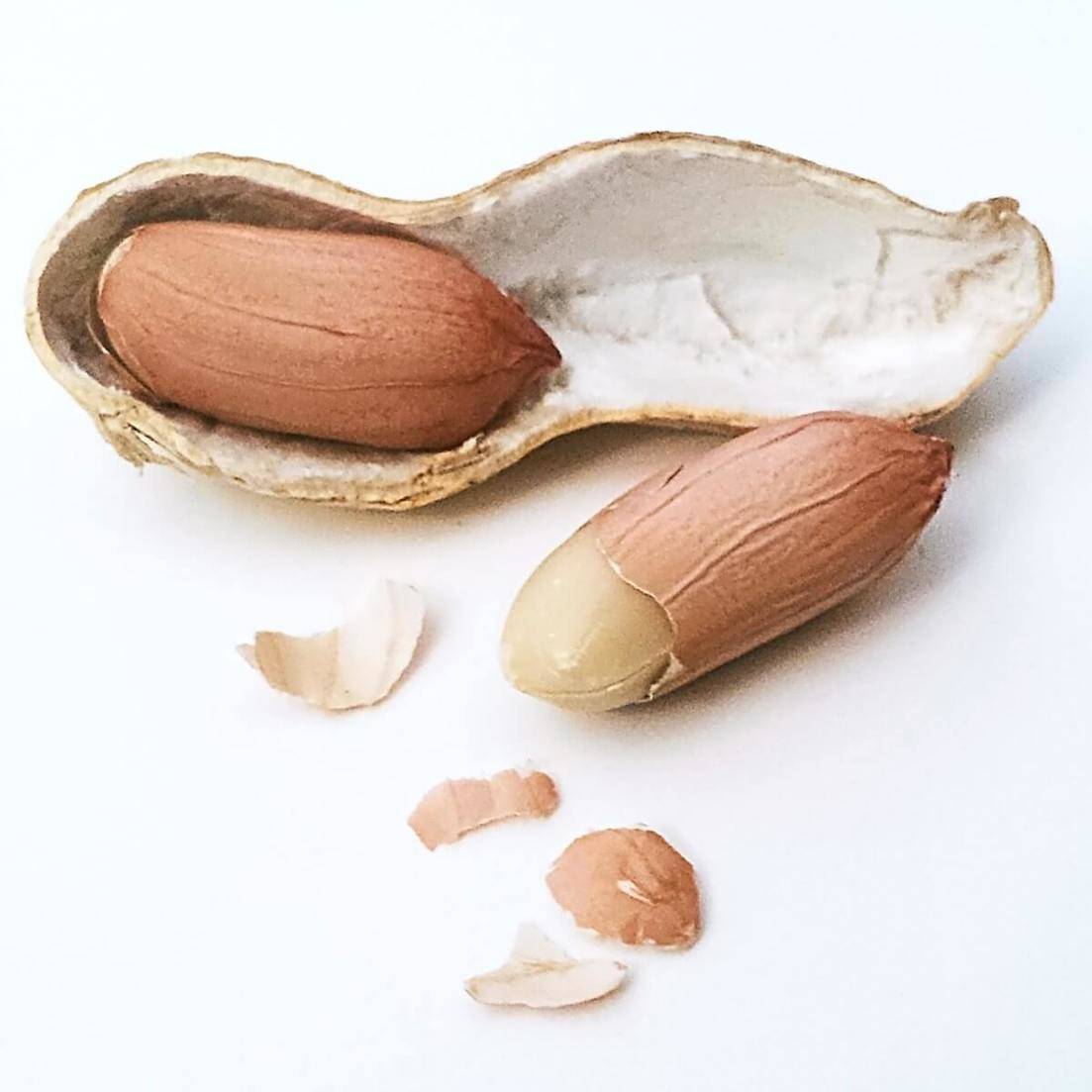 Effects of Peanuts on Females
Love red wine? Turns out that peanuts also have resveratrol. Resveratrol is the anti-aging compound found in grapes. Thus, it's possible if you eat a moderate amount of organic peanuts, you can stave off disease. Also, peanuts might improve your cholesterol levels, according to more than one study, including this one.
And according to MedicalDaily.com, girls between the ages of 9 and 15 who regularly ate peanut butter were almost 40 39 percent less likely to develop breast disease.
Peanuts good or bad for you? What does research say?
One study, published in the Journal of Food Science and Technology, concludes peanuts contain several health compounds including: resveratrol, phenolic acids, flavonoids and phytosterols. These compounds block the absorption of cholesterol from diet. The researchers also say peanuts are a good source of heart-healthy Coenzyme Q10. They also contain all 20 amino acids. Furthermore, peanuts possess disease-preventive properties.
Final verdict… Are organic peanuts good or bad for you?
Don't have an allergy to peanuts? Then organic peanuts are healthy. Don't panic if you read that peanuts can cause your bones to grow in the wrong places. That fear mongering stems from the fact legumes in general can interfere with calcium absorption. That's definitely not good if you already have osteoporosis. However, eating a serving of organic peanuts won't cause your bones to become more brittle.
Organic peanuts are highly affordable. They pack lots of nutrition in a small serving size.
Are peanuts good or bad for you? If they're organic, then don't panic, as long as you don't have a peanut allergy.
Related Posts