This post may be sponsored or contain affiliate links. But all opinions are our own.
Full Disclosure
Are turmeric shot health benefits backed by scientific evidence? Or, is it another hyped up superfood celebrities love to place on a pedestal?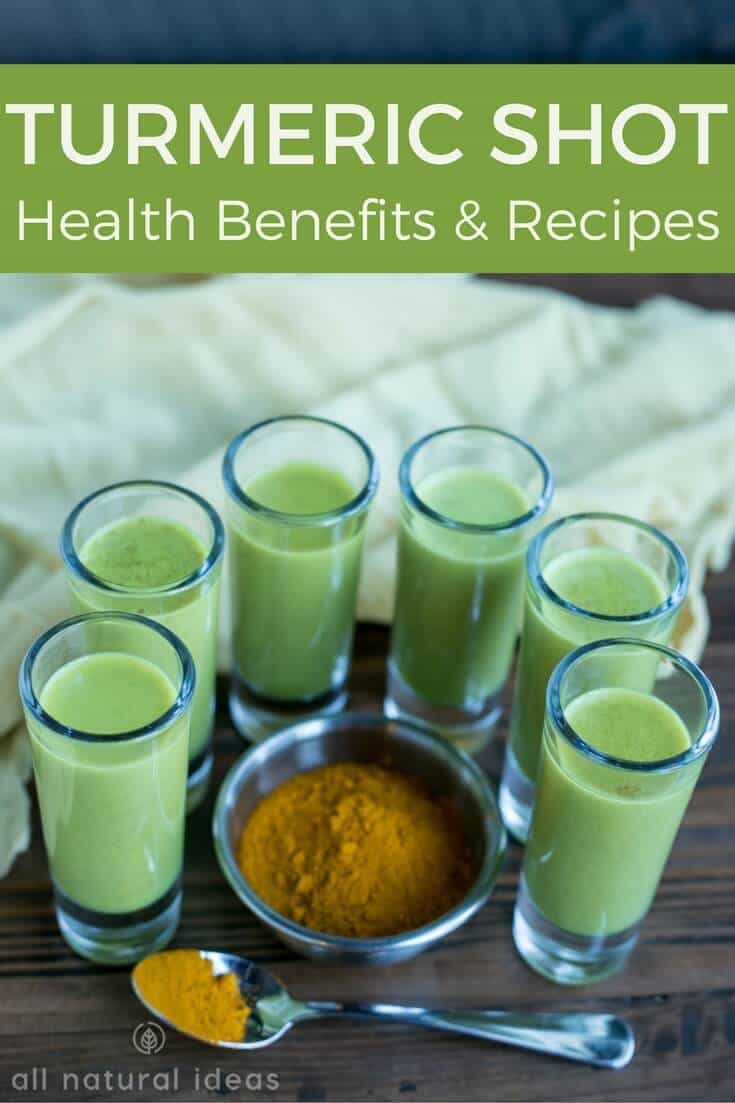 Remember your old college days pounding shots? Of course, those shots were toxic. Nowadays, more people are slamming a different kind of shot. For many in the health-conscious, each morning starts with a shot of spice.
Turmeric is enjoying a surge in popularity. This is in part thanks to a popular shot recipe featured on the Today Show. There have also been several segments on Dr. Oz. In fact, some people are calling turmeric the new "kale." While that sounds like hype, it is true that searches for turmeric continue to surge.
Take for instance 2016's "Food Trends from Google Search Data: The Rise of Functional Foods." The report shows turmeric searches growing 300% over the last five years.
This, despite the fact that some recent articles, like this one on Time.com doubt turmeric's cure-all hype. Nonetheless, a search for turmeric shot yields over three million search results.
Clearly, many people are turning to the shots to get the health benefits of turmeric. More specifically, some people are doing them for weight loss. A Google search for "turmeric for weight loss" yields over two million results.
This begs the questions, what is the shot? Is it an injection? Or, as the beginning of this post suggests something you pour in a shot glass? Moreover, can a turmeric shot for weight loss really work?
However, before answering these questions, a more basic question needs pondering….
What is turmeric?
Is it something Rachel Hunter attributes to her glowing skin? If that's your answer, you're not wrong. Hunter, reveals her recipe on this Today Show online feature.
No matter what country Hunter happens to be in, she says she has a turmeric shot with her. Hunter reveals her turmeric beauty secret to Jenna Bush Hager. (Hager is former President, George W. Bush's daughter and a correspondent on the Today Show.)
Pop culture aside, let's get to the nitty gritty basics. Turmeric is a spice, saffron yellow in color. On the Indian subcontinent, the spice has been used for at least a few thousand years.
You could say ketchup is the unofficial condiment of the U.S. Well, in India, it's turmeric. Turmeric is a spice. It's in virtually every dish featuring curry powder. It's also a key ingredient in mustard. (Not ball park frank quality mustard in the U.S., but in India.)
Recently, many research studies verify turmeric uses in folk medicine. In fact, in just the last quarter century there have been over 3,000 studies. Not bad for a condiment relatively unknown in the west a decade or two ago.
Moreover, newer studies on turmeric focus on its ability to prevent brain diseases. More on that later. But first, if you're curious about turmeric weight loss shots, let's dive in.
Can Turmeric Really Help With Weight Loss?
Don't blindly and naively take a celebrity's word. Instead, let's see what the research says about turmeric shots for weight loss. To be sure, there's not going to be any research specifically on shots for weight loss. However, there is convincing research about turmeric extract.
Curcumin is one of the 100 medicinal compounds in turmeric. This article, Therapeutic Roles of Curcumin: Lessons Learned from Clinical Trials shows there are weight loss benefits.
Turmeric is a new health trend. But it's been known since 1972 that its compound, curcumin decreases blood sugar levels. In fact, one patient with diabetes for over 15 years ingested 5 grams of turmeric powder everyday.
Not for years, or months, mind you. But just for a brief time. The result? The study shows his fasting blood sugar plummeting from 140 to 70 mg/dl.
Wondering what lower blood sugar has to do with weight loss? Weight loss can only occur if your blood sugar is in a state of balance. When your blood sugar is balanced that means you have no excess insulin.
Insulin is a hormone. After you eat sugar, the pancreas releases insulin into the bloodstream. Insulin's main job is to regulate blood sugar. Love eating sugary snacks? And carb-rich foods? Your pancreas goes beserk producing insulin. When insulin travels to your cells and in the blood, your body stops burning fat.
And when you stop burning fat often, you'll likely gain weight. See the connection? In other words, the more insulin your body needs, the less effective your metabolism is. That's why turmeric can help. Because it lowers your blood sugar level. (But it doesn't lower it too much.)
Turmeric Shot: More proof it can lead to weight loss
There's another interesting thing from the study above. The test subject's insulin was decreased to a minimum. But the anti-diabetic effect of turmeric remained. Furthermore, the test shows the subject stopping turmeric supplementation. Even for just a week, without the turmeric, his blood sugar level spiked to 140 mg/dl.
And this study looks at curcumin's ability to treat metabolic syndrome. The study subjects here are overweight. They suffer from higher than normal blood sugar levels. Furthermore, they have fat distribution around the abdomen, chest, shoulder and neck. The 44 test subjects in the study show definitive weight loss with curcumin. In addition, drastic reductions in body fat, waist and hip circumference, and Body Mass Index are evident from this study.
The researchers conclude that the results are preliminary. However, their findings suggest that curcumin can positively influence weight management in overweight people.
Another study investigates if curcumin can help menopausal women with hormone-related weight gain. The results? Curcumin can reduce fat metabolism alterations. Also, it can reduce oxidative damage. Specifically, the damage that occurs when menopausal women are deficient in hormones.  
Turmeric shots for weight loss may also work because they can help you detox. When your liver is more efficient at eliminating toxins, you may lose weight.
Turmeric Shot for Weight Loss: What's in it?
OK, now that we have weight-loss supporting facts for turmeric, we can discuss shots.
Wondering what's in a turmeric weight loss shot? Well, two ingredients are a must. The first is black pepper. The second is any type of healthy fat like coconut oil.
Why black pepper? It may enhance the bioavailability of curcumin by 1,000 times. Remember, curcumin is the health-promoting compound in turmeric. And what this means is that your body might not absorb curcumin that well without pepper. (Perhaps that's one reason why Indian food dishes are spicy?)
As for the fat, curcumin is fat-soluble. That means if you let's say sprinkled some turmeric spice on your fat-free yogurt, you're not going to absorb the curcumin.
However, if you don't want to add black pepper or fat to a shot, you don't have to. Just try to consume some black pepper or coconut oil (or any other smart fat) shortly after pounding the shot. Or, you can skip the shot altogether and pour some turmeric and black pepper on an egg. You'll get the natural fat you need from the egg to absorb the turmeric.
Turmeric Shot Recipes
Without delay, here's a basic recipe for the shot. You'll need either fresh turmeric or powder. Many people add ginger to enhance the health benefits. Heed this warning…. Ginger is spicy. If you don't like ginger just add a pinch.
Fresh turmeric and ginger are perhaps the healthiest. But powder is more convenient. Use a 2-1 ratio of turmeric to ginger. Two small whole turmeric pieces are enough. Or, use a couple teaspoons of powder. To the water, you can add some lemon, honey or stevia to complete your turmeric shot.
Simply boil 3-4 cups of water. If using fresh turmeric and ginger, grate it. Add them to the water after it boils. Also add some lemon and a teaspoon of honey. Allow the brew to steep for about five minutes. Voila! There's your shot.
You can also use coconut milk instead of water as a base. Below is recipe that's great to sip before bed or for adding to a morning cup of coffee.
Coconut Milk Turmeric Shot
A healthy shot of turmeric may help with weight loss and more. Here's a mix made with coconut milk that tastes great as a coffee creamer alternative.
Ingredients
14

ounces

canned full-fat coconut milk

1

tsp

ground turmeric

1/2

tsp

ground ginger

1/2

tsp

ground dried stevia leaves

1/2

tsp

ground cinnamon

dash black pepper

1

tbsp

coconut oil

optional
Instructions
Blend all ingredients until well combined. Store in refrigerator.
Recipe Notes
Can be consumed as a shot or mixed into coffee as a creamer.
Nutrition Facts
Coconut Milk Turmeric Shot
Amount Per Serving
Calories 121
Calories from Fat 117
% Daily Value*
Total Fat 13g 20%
Sodium 7mg 0%
Potassium 123mg 4%
Total Carbohydrates 1g 0%
Protein 1g 2%
* Percent Daily Values are based on a 2000 calorie diet.
Ginger and turmeric weight loss
As you can see above, there are possible weight loss benefits of turmeric. But why add ginger to a turmeric shot? Can ginger enhance the weight loss effect? The research at least mildly suggests so.
Firstly, ginger, like turmeric, improves blood sugar. It does this by making you more sensitive to insulin. Insulin sensitivity needs you don't need as much insulin. When your body needs a lot of insulin it means you have more fat in your tissues and blood.
This research article on ginger shows the following….
Ginger reduces:
Body weight

Skin thickness

Waist/hip circumference

Fat in the blood

Cholesterol

Blood sugar
These benefits occur when ginger is added with other herbs. It makes sense then to combine ginger and turmeric. Especially considering the research on these two savory spices.
Ginger turmeric shot benefits
There may be more benefits than weight loss when ginger is added to the shots. Ginger relieves nausea and upset stomachs. Turmeric can also help with digestive upset.  In fact, turmeric helps manufacture more bile. Actually, it's your liver that makes the bile. Bile breaks down fat.
Turmeric itself also may possess the following health benefits and properties:
Antibacterial

Antiviral

Antioxidant

Cardiovascular protection

Anti-inflammatory
Because of its anti-inflammatory benefits, turmeric may also prevent cancer. There's no clear cut proof that turmeric or ginger cure cancer. But both spices may inhibit tumor growth. Furthermore, ginger may also aid in the following:
Enhance immunity

Improve liver function

Reduce cholesterol
Ginger also possess anti-inflammatory properties. This makes a ginger turmeric shot a potentially powerful 1-2 protective punch against inflammation-based diseases (which are nearly all of them).
However, you need enough turmeric to derive the benefits. One shot alone might not do it. Strive for 5 grams a day of both turmeric and ginger. A couple shots a day yields the suggested amount. More or less, that's about a couple teaspoons a day.
Turmeric Shots Dr. Oz
In addition to the Today Show, Dr. Oz is touting turmeric. Especially for its potential ability to prevent Alzheimer's. In fact, Dr. Oz calls turmeric the "brain-boosting spice." Dr. Oz claims in a video segment that Alzheimer's disease is virtually non-existent in India. He attributes this to the ubiquity of turmeric. "In India, over a billion people eat it every day," he says.
Turmeric might stave off Alzheimer's because it "helps your brain clear out gunky proteins," according to Dr. Oz. THese proteins that can build up in your brain may lead to Alzheimer's. Moreover, curcumin develops nerves that help us learn. Because of this, turmeric, says Dr. Oz, may prevent Parkinson's disease.
Related Posts