Rosemary is a popular essential oil. You may want to give it a try. There are some great rosemary essential oil uses and benefits.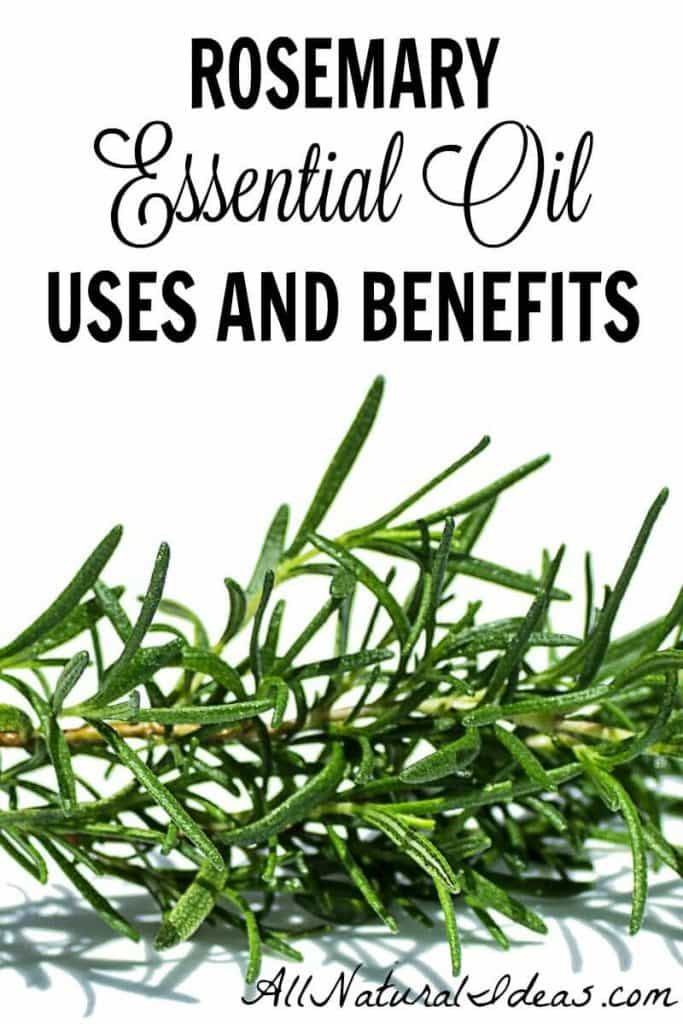 Rosemary essential oil has been used for thousands of years. The ancient Greeks and Romans used rosemary for numerous purposes. It's likely that rosemary and its essential oil was used well before the Greeks and Romans.
To this day, rosemary essential oil is one of the most popular oils used in aromatherapy. Rosemary essential oil is believed by many to have healing powers. It's also been used for centuries for cosmetic purposes.
What are the rosemary essential oil uses and health benefits? Let's take a look at some clinically-proven, peer-reviewed medical research….
Rosemary essential oil for memory and cognitive function
A 17th century physician from England, Dr. Culpepper, described rosemary in his book, Complete Herbal. "[Rosemary] is an admirable cure-all remedy of all kinds of cold, loss of memory, headache, coma," (1) Dr. Culpepper wrote of rosemary.
Was Dr. Culpepper correct in his assessment?
A study in the Journal of Medicinal Food says Dr. Culpepper was onto something. The researchers of the study wanted to know if rosemary's traditional reputation is justified. The investigated its potential role in reducing cognitive decline in the elderly.
The study only involved 28 adults of 75 years of age or older. But it did verify the effectiveness of rosemary oil. A low dose of rosemary had a statistically significant beneficial effect compared with placebo. The researchers concluded that the positive effects of this dose "points to the value of further work on effects of low doses over the longer term."
Another study concludes that rosemary essential oil helps clear the mind. It also increases mental awareness. Researchers concluded another one of rosemary essential oil uses is for stimulating the brain. This particular study also showed that rosemary oil is beneficial for memory improvement. (2)
Rosemary essential oil for mood
Can rosemary oil help improve mood? The effects of rosemary oil on the human body, in particular the nervous system, had not been sufficiently studied. But, a 2013 study published in Scientia Pharmaceutica did some testing. Let's look at what these researchers had to say.
The test results showed "significant increases in blood pressure, heart rate, and respiratory rate after rosemary oil inhalation." After inhaling rosemary essential oil, the test subjects were found to have become more active. They also stated that they felt "fresher."
The researchers concluded the following about the stimulatory effects of rosemary oil: "The results provide evidence that brain wave activity, autonomic nervous system activity, as well as mood states are all affected by the inhalation of the rosemary oil."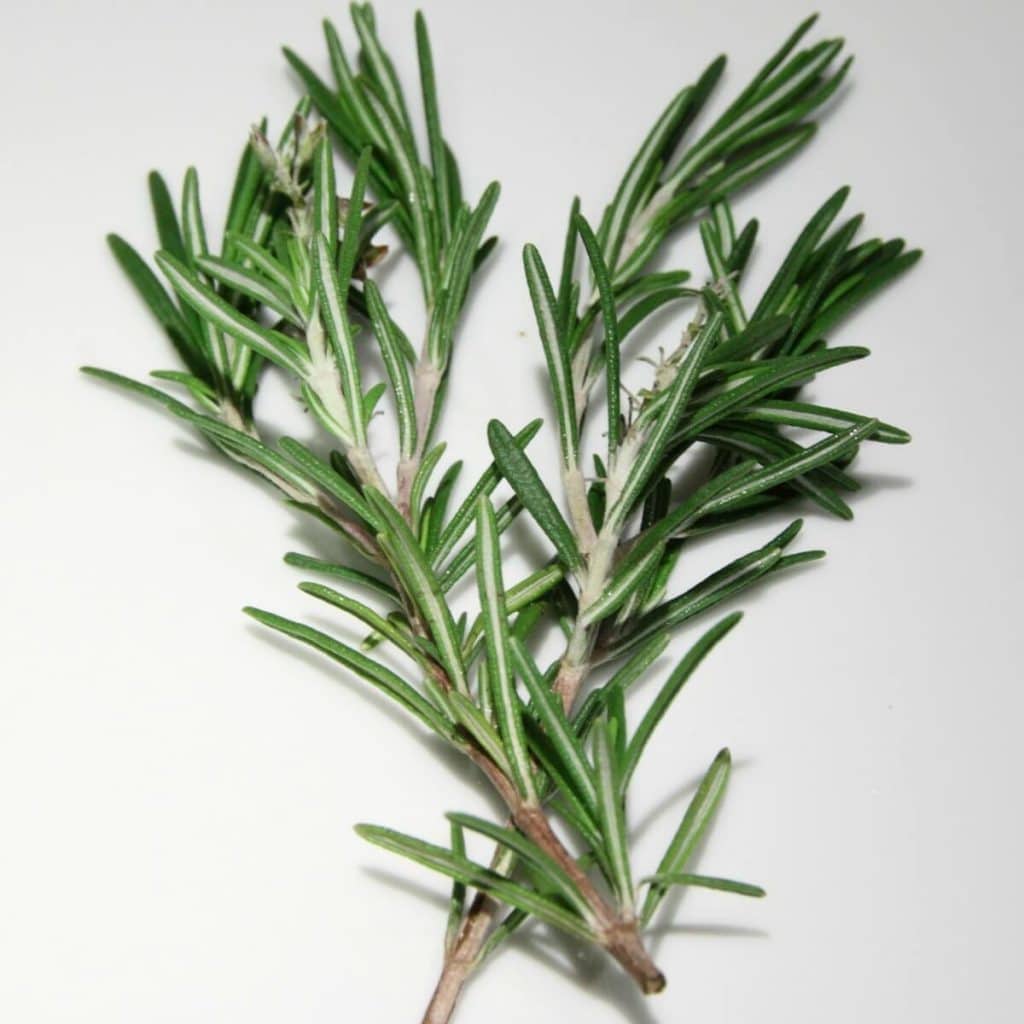 Rosemary essential oil for movement therapy
Can rosemary essential oil help the body with movement therapy? This study, published in Planta Medica concluded it does, at least on rats. After exposure to 0.5 ml of rosemary oil for a period of one hour, the locomotive activity of mice was increased. The researchers concluded that a component in rosemary essential oil helped the rats with their motor-coordination. This chemical is called "1,8 cineole." This particular chemical has been studied numerous times. It's believed to be the main therapeutic component of rosemary essential oil.
Because 1,8 cineole is a chemical, caution is to be used with rosemary essential oil (and most other therapeutic oils). Caution must be exercised with people who have asthma or high blood pressure.
Oil of rosemary for hair growth
A study in the Archives of dermatology examined if essential rosemary oil could help people with the autoimmune disease, alopecia areata. 'Alopecia,' is a condition in which baldness occurs where hair normally grows. The researchers concluded essential oils used in the treatment of alopecia was effective (rosemary was used along with three other essential oils, including thyme and lavender).
Another study on alopecia, published in Skinmed also concluded that rosemary essential oil was effective for encouraging hair growth, after six months of use. Other studies point to essential oil of rosemary for the prevention of dry scalp and dandruff. So, one of the proven rosemary essential oil uses is to encourage hair growth and healthy scalp.
Conclusion on Rosemary Essential Oil Uses
Studies also conclude that rosemary oil has many other health benefits, including: improving headaches, relieving stress and anxiety, relieving indigestion, repelling insects, and more. It turns out, it seems, that ancient civilizations and physicians of the Middle Ages were correct … rosemary, and its essential oil should be exalted!
Additional sources:
1: The History of the Magical Rosemary Plant: http://www.adlunamlabs.com/History_of_Rosemary.html
2: Faixova Z, Faix S. Biological effect of Rosemary (Rosmarinus offinalis L.) essential oil (A review) Folia Vet.2008;52:135–139.
Related Posts